This year for Mobile World Congress was a rebirth of sorts, owing largely to the restructuring of Samsung's release schedule, Sony's continued success with their Z series, Nokia's push of Android, and the next big wave of wearables. We've also seen brands like Lenovo and HTC push hard with devices that aren't aimed directly at the top tier. This is an interesting time for smartphones and mobile devices of all kinds – it's no longer just about the biggest and the best.
Last year's Mobile World Congress left us questioning the future of tech conventions in general. As Chris Davies suggested in his MWC 2013 Post-Mortem, "Mobile World Congress 2013 scrambles to a close, a week of new phones and tablets, a shiny new venue, and more questions as to whether the days of the big trade show are numbered." Davies continued, "It's been a show where the divisions between the mobile upstarts and the current key players have been sharply defined, with ZTE, Huawei, and Nokia all pushing to corner the market, while Samsung and HTC were notable by their relative absence of announcements, favoring their own, standalone events. "
Not all, but a lot of that has changed here in 2014. Companies from all brands have returned with a sense of excitement we've not seen for well over a year here at MWC 2014, and we're glad to present a lineup that's not half bad. Technology conventions aren't dying, after all, they're evolving.
The folks at Lenovo brought the heat with a follow-up to their successful Yoga tablet range with the Lenovo Yoga Tablet 10 HD. This machine was joined by several smartphones, the lot of which worked with Lenovo's new impressive suite of connectivity apps. You'll find the Lenovo S600 to take on the mid-range with finesse while the S860 appears as king of the battery-holders and Lenovo gets fancy with the glass S850 with back-facing notification logo light.
LG never skipped a beat, shall we say, again bringing a full collection of smartphones at every size and shape – the F70 should serve as a powerful price-point value with 4G LTE and ease-of-use features. Meanwhile the heroes have appeared as well, both the LG G2 Mini for the smaller hands and the LG G Pro 2 for the more massive.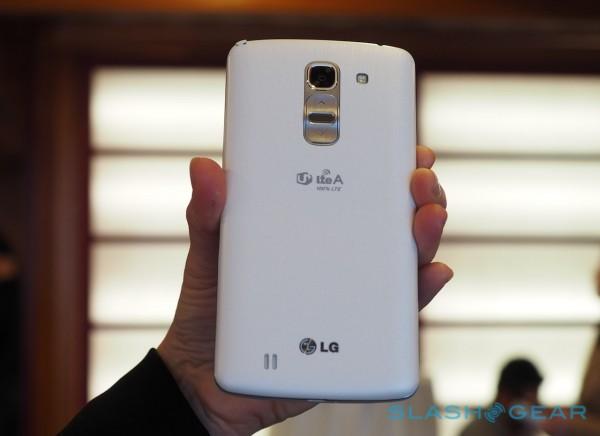 Motorola appeared fresh off of being acquired – or being in the process of being acquired – by Lenovo. They held a sort of informal Q&A session while this week the international Moto-maker was promised for Q2 and the next Motorola smartwatch was teased.
Sony brought on some heavy fire with a full 2014 collection of Xperia devices based on the design of their successful Z. You'll want to check out the Sony Xperia M2 for the mid-tier for starters.
The Sony collection also brought on the Xperia Z2 and the Xperia Z2 tablet, the world's first waterproof tablet – and thinnest and lightest, of course. Sony also showed off their Smartband and their next-generation life-logging camera as well.
BlackBerry made an appearance, of course, bringing on a new all-touch BlackBerry Z3. BlackBerry also stuck with a more traditional experience in the BlackBerry Q20 with full QWERTY.
The team at ZTE centered attention on the massive ZTE Grand Memo II LTE. Our hands-on look suggested this beast was everything the company promises – and just enough to fit in the (massive) palm.
With Huawei you know good and well you're going to get several machines at once. We've seen the Talkband B1 wearable as well as the Ascend G6 4G, not to mention the powerful MediaPad X1.
If there's one company you can always expect to make a splash at Mobile World Congress, it's Nokia. This year Nokia showed off low-end devices like the Asha 230 and the Nokia 220 for global distribution. Nokia also released HERE Maps for Windows 8.1 and RT, right on the heels of Nokia X.
With Nokia X, the company turns its attention uniquely toward Android. In our Nokia X and Nokia XL hands-on, you'll find this device collection to have a distinct lack of competitive specifications for the top tier of Android – the company instead is heading for developing markets around the world.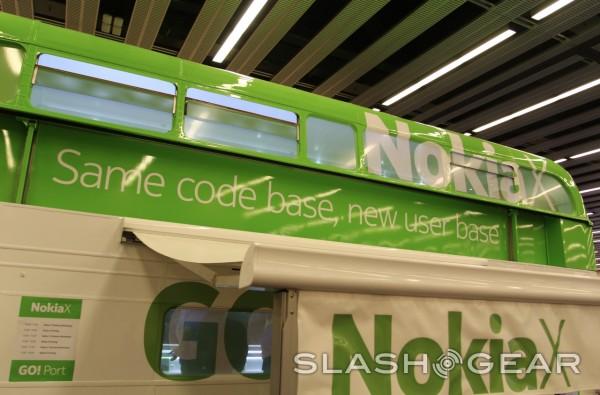 As our (continuing) interview with Nokia's developer relations VP suggests, Nokia X is bait for Windows Phone, with Microsoft eventually hoping users will move to Lumia devices. If Nokia's predictions are right, hundreds of millions of potential consumers await.
HTC played coy, so to speak, as they reminded the world that March 25th will be the day they really, truly let loose. With the next HTC One on the way, HTC let it be known that they'd be releasing mid-tier devices with HTC One abilities, this including the HTC Desire 816 and HTC Desire 610.
At first we were only allowed HTC Desire 816 eyes-on, as the software for the handset is not yet complete. Eventually though, HTC gave us the opportunity to get some hands-on time – though without the software again, of course. HTC is also delivering a "Power to Give" initiative that'll use smartphone processing power to help health and science – rather unique.
NVIDIA stayed relatively quiet this week, going a bit under-the-radar with a powerhouse known as Wiko WAX. In our Tegra 4i-packing hands-on, you'll see that this smartphone is more than meets the eye, rolling with processing power made for top-level Android gaming. This week NVIDIA also revealed the Tegra Note 7 LTE.
If one company brought on the biggest show, it was Samsung. Everything from live artists to a mini-orchestra were brought in to celebrate the introduction of new Samsung products.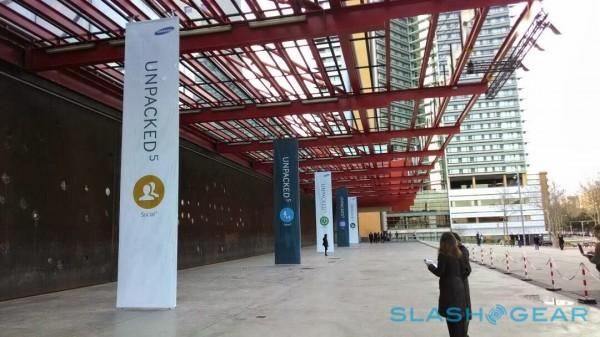 Samsung released the Galaxy Core, the Galaxy S4 Black, a number of wearables to the show. This included the Gear 2 and Gear 2 Neo as well as the Gear Fit, the first two running Tizen while the third runs something else entirely.
The biggest news of the week from this brand was, of course, the Samsung Galaxy S5. In addition to our hands-on (linked in the previous sentence), we've also got a Samsung Galaxy S5: All you need to know guide for your perusal.
With the Galaxy S5 comes a new camera setup that we've also had an extended hands-on with. This device will also have a fingerprint scanner connected to PayPal as well as a Qualcomm Snapdragon 801 quad-core processor.
We've also seen an octa-core processor leaked for the Galaxy S5, but the listing has been cut since it was first spotted. Meanwhile Samsung announced the EXYNOS 5 SoC, with a 2.1Ghz clock speed and both Octa and Hexa-core configurations.
Samsung also released availability details for the whole lot. The full SDK collection for the Galaxy S5, Gear 2, and Gear 2 Neo were made public as well.
Intel also joined the processor-reveal party with an Atom Z3480 SoC made to take part in the new 64-bit wave. Not to be left out in the cold, the MediaTek MT6732 also made with the 64-bit processing abilities.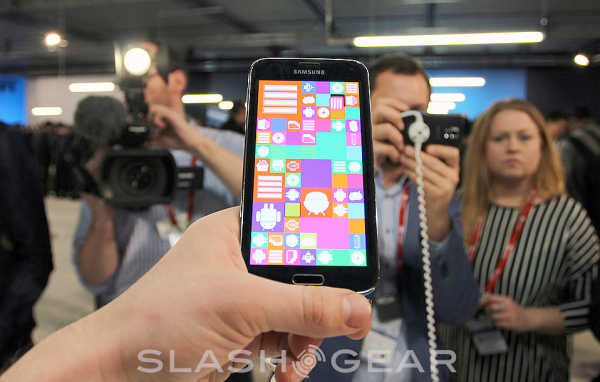 Qualcomm made known their intent on continuing to command the most massive collection of mobile devices on the market this MWC. They brought on details for the Snapdragon 610615 for 64-bit octacore for the mid-range smartphone. The Snapdragon 801 was given a dishing of greater detail as it targets smartphones like the Galaxy S5. Qualcomm also appeared at the Microsoft developers event, showing a wider range of Windows Phone compatible chips.
Google made a brief appearance this past week to speak about developer-aimed bits and pieces. One of the more interesting comments to come out of their small chat was confirmation that they never bid on WhatsApp.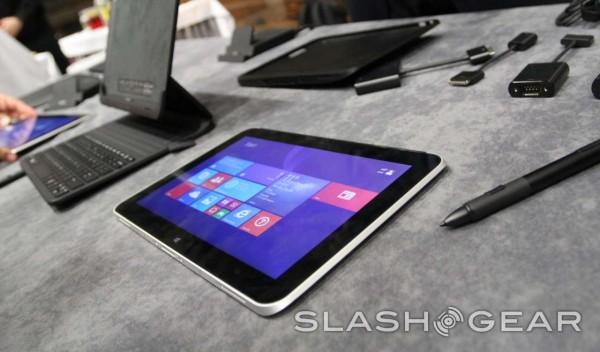 The HP team were one of the few to bring some notebook power to the show, revealing and showing off the HP ElitePad 1000 G2. They also showed off the red and black flippable wonder that is the HP Pavilion x360.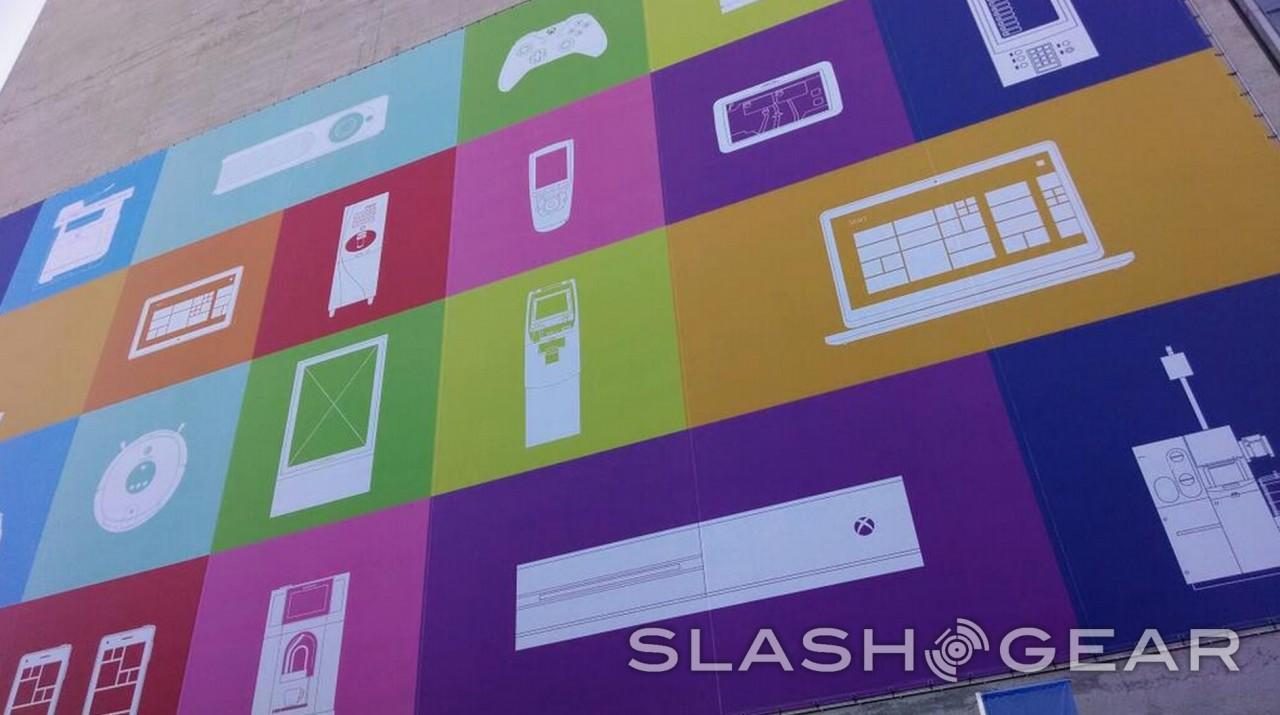 Also appearing at Microsoft's event were notes on the next generation of Windows Phone with Windows Phone 8.1. In the wake of Microsoft's appearance this week were word that Windows Phone license fees could be cut significantly. Outside of MWC 2014, Stephen Elop was given leadership of Devices and Studios at Microsoft – that includes Xbox, if you were wondering.
The team at Plantronics showed off a few fabulous accessories, including the Plantronics Voyader Edge and the Backbeat Fit, a sports headset for the masses.
Privacy-elite group Blackphone showed off their NSA-era privacy handset this week, while the Panasonic Toughpad 5 aimed to protect you from physical damage. Sandisk revealed a new 128GB microSDXC card for devices like the HTC Desire 816.
Fujitsu showed off a haptic-sensory tablet prototype as well as the Stylistic S01. The team at Invensense showed off a new motion-tracking platform while the Alcatel OneTough POP was what we're considering the most out-there wearable of the show.
Though they did have a press conference, the team at Tizen failed to show any hardware save the Samsung Gear 2. Archos brought on a number of smartphones in the off-contract affordability category as well.
Mark Zuckerberg, CEO and founder of Facebook spoke up at the MWC 2014 opening keynote, suggesting that Internet.ORG is an onramp to the web. Facebook also hired Sibyl Goldman this week while their recently acquired company WhatsApp announced voice calls coming in Q2 (likely near the point at which Facebook's transaction is finalized.) Facebook Messenger was also announced to be coming to Windows Phone as it is axed from Windows.
During our entire trip we wore a full collection of Scottevest shirts and coats. The Scottevest team sent over several of their pocket-filled articles of clothing to wear out for the week – we had em packed up full!
Finally while Mobile World Congress 2014 took place, the Venezuelan government shut down the internet in the wake of local protests. Our thoughts and best wishes go out to all those involved in the conflict.