SlashGear is at MWC 2014!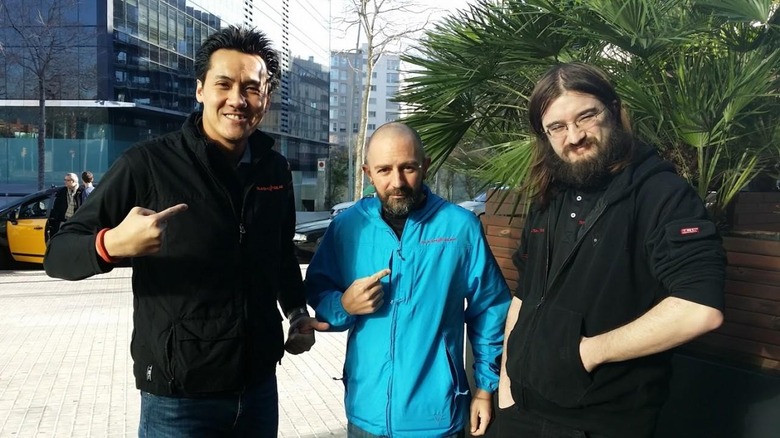 SlashGear is in Barcelona for Mobile World Congress 2014, and while we're primarily here for new devices like Samsung's Galaxy S5 and Nokia's X, it's also a great chance to road-test some new gear in intensive conditions. This year, as well as our usual complement of laptops, cameras, external battery packs, and more, the team is trying out SCOTTEVEST's latest gadget-friendly clothing, including the new Q.U.E.S.T. Vest, which has a total of 42 different pockets.
If you're not familiar with SCOTTEVEST, the company has been making geek-friendly clothes since 2000, complete with multiple pockets for phones and mobile hotspots, routing channels for wires, and even pouches big enough for tablets and laptops. In the case of the Q.U.E.S.T. Vest, launched this month, that even includes RFID-blocking pockets for passports and credit cards.
At any trade show, we're used to spending all day and most of the evening out, and even the longest-lasting laptop and smartphone tends to run out of charge before the tech news is through. That means carrying several chargers (not to mention international adapters to go with them when we're in Europe) to suit each device.
It's a test that has sorted great rucksacks from mediocre ones in the past, and we're looking forward to seeing how the new Vest – not to mention the similarly new Sterling Jacket and Pack Jacket, which we've also brought along – holds up to the challenge.
We'll know for sure by the end of the show, so until then enjoy our video walkthrough with the SCOTTEVEST range and keep track of all the Mobile World Congress news at the show hub!