Windows Phone Qualcomm spread: LG, Foxconn on board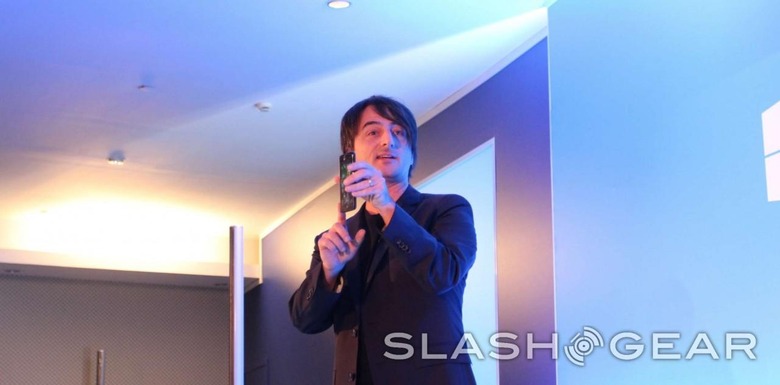 This week Microsoft's miniature press conference at Mobile World Congress 2014 had Joe Belfiore speaking up about a variety of topics, not least of all changes in requirements for Windows Phone. In addition to suggesting that in the future, manufacturers would not need to include a physical camera button to create a Windows Phone device, Belfiore suggested that a number of new Qualcomm processors would be able to work with Windows Phone in the near future.
Windows Phone will soon support the Snapdragon 200, Snapdragon 400, and the Snapdragon 400 LTE. These will roll with the 8x10 and 8x12, the 8x26 and 8x28, as well as the 8926 and 8928, allowing a massive number of new devices to appear inside this next year. Qualcomm's Snapdragon processors work in a number of devices for other software, but here with Microsoft, they're entirely dominant.
ABOVE: Joe Belfiore holds a Qualcomm Windows Phone pre-market test model which manufacturers can use as a hardware skeleton for their own devices in the near future.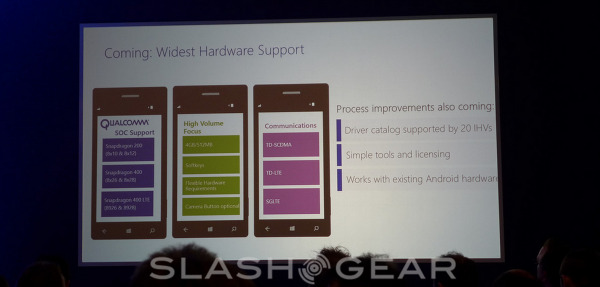 Microsoft also suggested that they're "open for business" right now. They've made clear that they want new OEMs to come to the operating system in the future. Clearly (without mentioning it directly), Microsoft is making sure the public understands that they're not just sticking with Nokia though they now own them for smartphone manufacturing.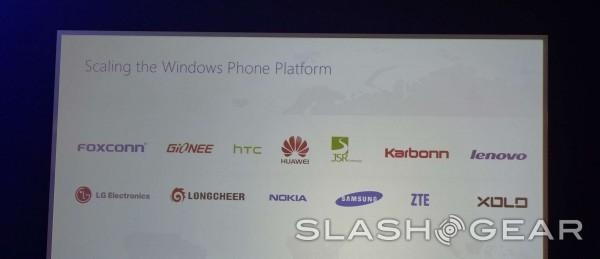 Microsoft is now working with HTC, Nokia, Samsung, and Huawei, and is aiming for more in the near future. They're not limiting their sights here – they're also adding LG, and they'll be working with Foxconn directly in the near future. They've also added Longcheer, ZTE, XOLO, and Gionee, amongst others. It's also been made abundantly clear that more are on the way.