HP Pavilion x360 hands-on: Beats Audio gets flippable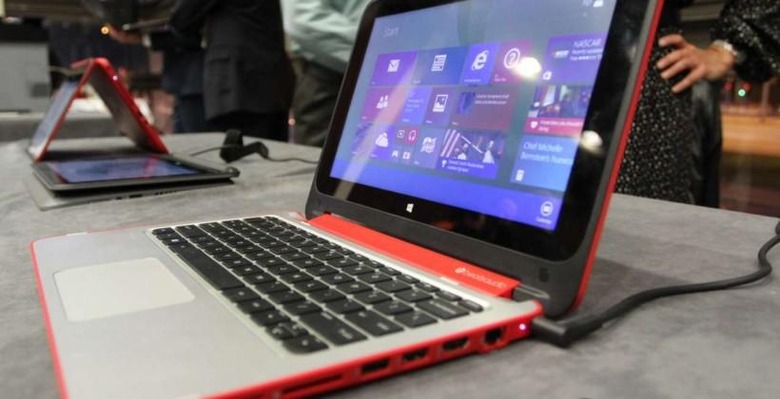 This week in Barcelona we've had the opportunity to get a look at the HP Pavilion x360, a convertible PC that works as a tablet, a notebook, and a portable entertainment center (so to speak). In our first impressions we've seen this device to be a slightly more rugged-looking machine than we'd originally suspected. This isn't the sleek metal wedge of a notebook you'd get in a MacBook Air – instead it's made to handle the constant movement you'll be laying upon it with converting at every turn.
This device works with an 11.6-inch display with HD display resolution and SVA technology to make certain you've got brightness and color accuracy to spare. The display does look pretty great. It's obviously not the sharpest beast on the market today, but it's well and above what you'd need for everyday entertainment and hard work – the backbone of any HP computer, even one not directly business aimed.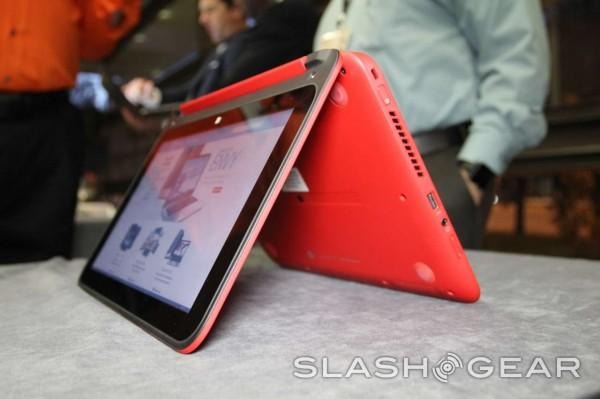 Here you've got the ability to conned to 3G and 4G web as well – though we're not going to get a whole lot of that here in the middl elf a convention. You'll have to read more about how this machine gives you free web right out of the box in our first article from earlier today.
This machine is made to bring you high-quality audio while it acts as a multi-mode entertainment machine as well. You'll roll with Beats Audio brand assurance that you've got a high quality sound, and the speakers are always facing a direction that's either able to bounce nicely or face directly at you.
We'll save final judgements for our review later this year, but for now – this device seems like a surprising value hidden amongst business notebooks. You'll be able to nab this notebook convertible for $399.99 USD this Spring. Also don't forget to have a peek at the rest of our up-close looks and the like in our Mobile World Congress 2014 all this week.