Sony SmartBand starts lifelogging from March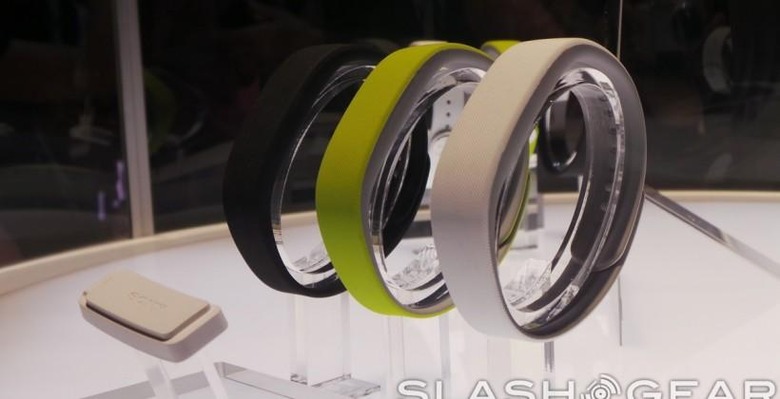 Sony has confirmed launch plans for its "Core" fitness wearable revealed at CES last month, now dubbed the Sony SmartBand SWR10 and expected to hit shelves – along with a new Lifelog app – in March. Back at CES Sony was relatively coy about what the "Core" would do, only showing off the Bluetooth LE-connected hardware and the different colored wristbands it could slot into. Now we know that it's the company's play to expand health wearables beyond simply tracking fitness.
Like a Fitbit or UP24, the SmartBand can track steps and sleep, and calculate your sleeping patterns and even wake you up at the optimal time each day. It'll notify on calls, messages, Facebook Likes and new Twitter messages, too, though since it lacks a display all you get is a vibration alert.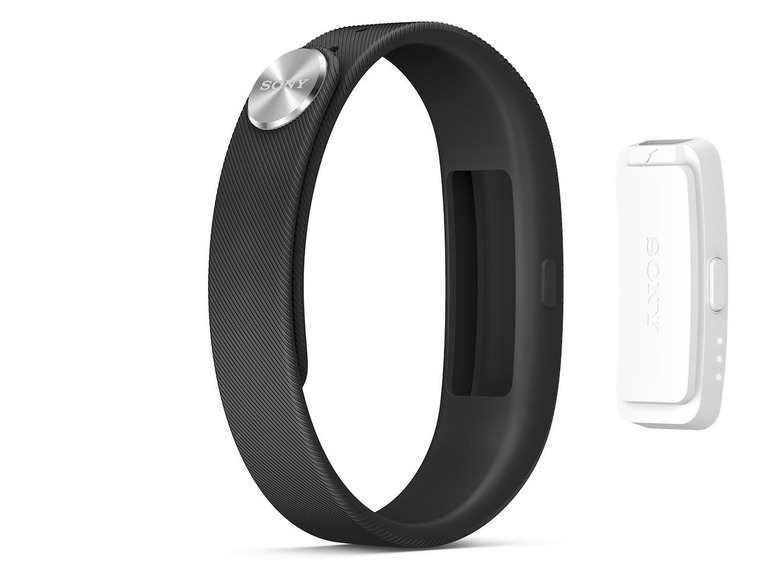 The hardware itself is waterproof, managing to be rated to IP58 despite having an open microUSB port. It'll initially launch in black, though different color versions will be rolled out (including, Sony says, a special 2014 FIFA World Cup limited edition). Inside, there's Bluetooth and NFC, and the SmartBand Core can vibrate if you walk beyond the roughly 10m connection range from your phone.
Pressing the button on the band, or tapping it, meanwhile, will play/pause and skip tracks in Sony's Walkman app.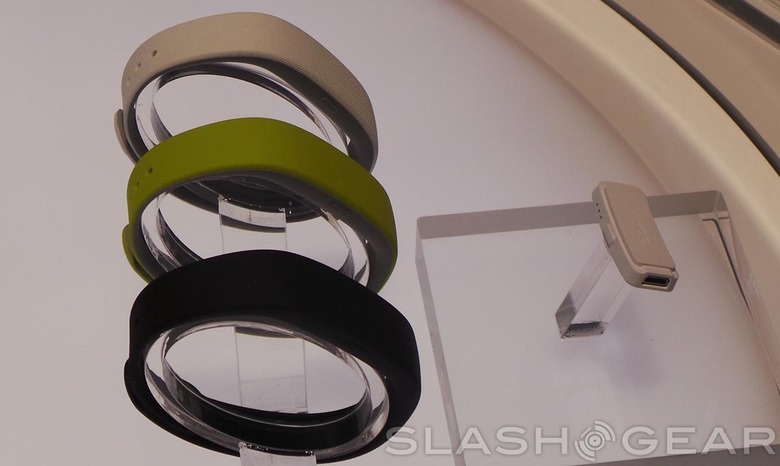 The Sony Lifelog app, meanwhile, will try to integrate all the data from the wearable with whatever else you're doing at the time, building up a picture of things like the places you've visited, what music you were listening to, ebooks you were reading, and games played. It also factors in the different methods of communication or social network you engaged in at each point, to try to encourage users to build up life-goals based on their good and bad habits.
Whether that's something Android users will actually find appealing remains to be seen, though we'll find out from March when the SmartBand goes on sale across sixty different countries. No word on pricing at this stage.