HP ElitePad 1000 G2 Hands-On: One Massive Tablet And Accessory System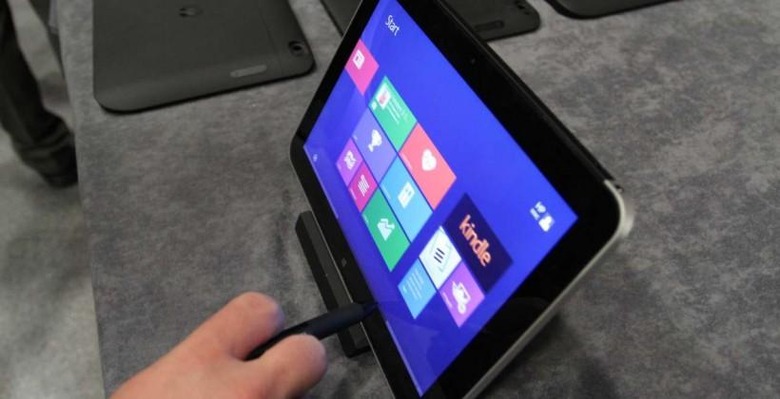 This week the folks at HP's tablet department have unveiled the HP ElitePad 1000 G2, a 10.1-inch tablet made for the business world – with a bunch of accessories to show for it. Here we're seeing a slate that rolls with a 10.1-inch display with 1920 x 1200 resolution and an Intel Atom Bay Trail-T Z3795 quad-core 1.6GHz processor and integrated Intel HD Graphics inside. It's also coming with Windows 8.1 Pro, ready for connectivity the likes of which we've never seen in a tablet before.
Coming in at $739 USD right off the bat, we've come in assuming there was going to be something above-the-rim about this tablet. There'd better be for that price – and there is. Here you've got an HP ElitePad Docking Station, an expansion jacket with battery, and more connection cords than you're going to know what to do with.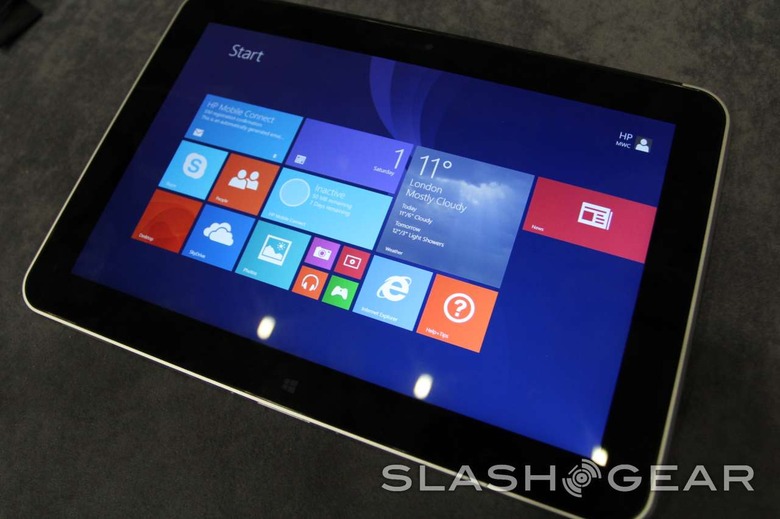 This tablet works with "high-definition audio" with DTS Sound+, loud and powerful even in the midst of the crowds at Mobile World Congress 2014. This tablet is 9.2mm thick and curved downward along the edges on the back – it feels smooth at the same time as it feels like a high-end machine.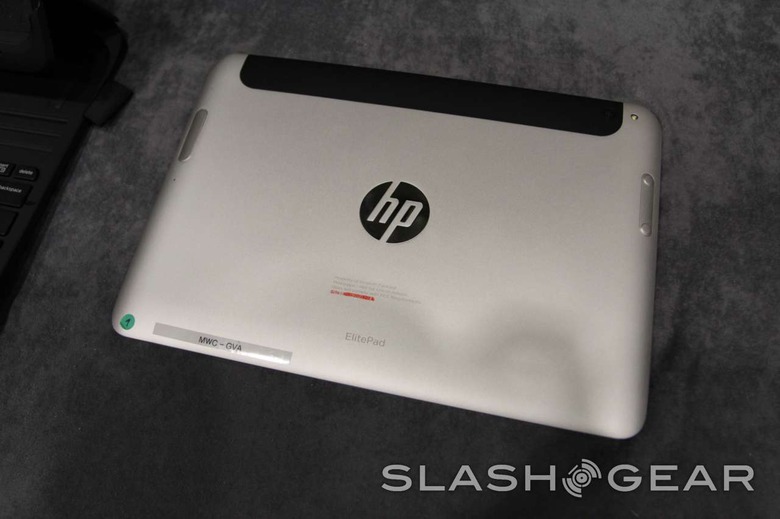 You'll be working with 802.11 a/b/g/n wi-fi as well as Bluetooth 4.0 + LE for low-energy connectivity. Inside you've got either 64GB or 128GB of storage space and a full-sized SDXC slot for additional storage up to 2TB. Also inside is an eCompass, ambient light sensor, a gyroscope, and an accelerometer.
While we're not having too long a look at the enterprise features of this device on the software side this week, we can already see this is going to be a robust tablet option for users of all kinds in the near future. Plugging in with a variety of extensions is nice – though we'd rather it be a more standardized plug – and having a built-in accessory collection right off the bat is nice.