Windows 8.1 Update Detailed For Spring Release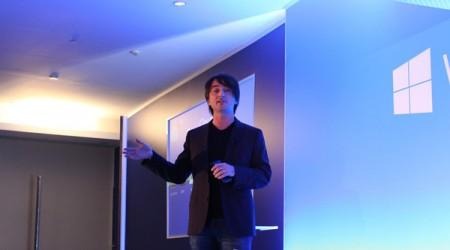 A new update this year coming for Windows 8.1 was announced this week by Microsoft's Joe Belfiore. He made clear at Mobile World Congress 2014 that this update would bring improvements to non-touch experiences as a first major point. Another of three major points was that Microsoft would be working on delivering more hardware options. The third point made here for the next update for Windows 8.1 was improved compatibility for education and enterprise.
This week Microsoft's own Joe Belfiore spoke up on the future of Windows on devices from the smartphone to through the tablet, laptop/2-in-1, desktop/all-in-one, and the Xbox One (TV/Gaming). He made clear that Microsoft is setting up their business to center around a rationally designed user interface and a rationally organized set of devices and use-cases, this being pushed with the next update to Windows 8.1.
This update will bring discoverable search, power, and settings from the start screen. It'll also bring new mouse UI for right-click (start) and close (apps). Belfiore suggested that this update would also bring on easy app launching and switching straight from the taskbar.
Windows 8.1's next update will bring on a change-over to requirements that begin with 1GB of RAM and 16GB of storage inside. This opens up the door to a much wider range of devices right off the bat. In this update is also IE8 (Internet Explorer) compatibility mode for IE11.
This week Belfiore also suggested onstage that Windows 8 / 8.1 has a larger market share than all versions of OS X. He also made clear that over 4 million app downloads per day from the Windows Store, and that 40% of Windows 8 devices sold in the USA are touch enabled.