Plantronics' latest Bluetooth headset, the Voyager Edge, wants to be all things to all people. Slotting into the company's Voyager range – known for their excellent performance but, even Plantronics admits, somewhat "call center" appearance – but with the style of the more consumer-centric Discovery range, the Voyager Edge is also Plantronics' first real attempt to reposition Bluetooth headsets as smart wearables, not just accessories. We caught up with the company to try the Voyager Edge out and see what makes it so special.
Previous Voyager headsets – such as the PRO UC – have impressed us with their noise-cancellation and battery life, but they're hardly something we'd want to wear around all day. The Voyager Edge tries to address that, with a far smaller design, a shorter boom arm, and a look that's more discrete overall.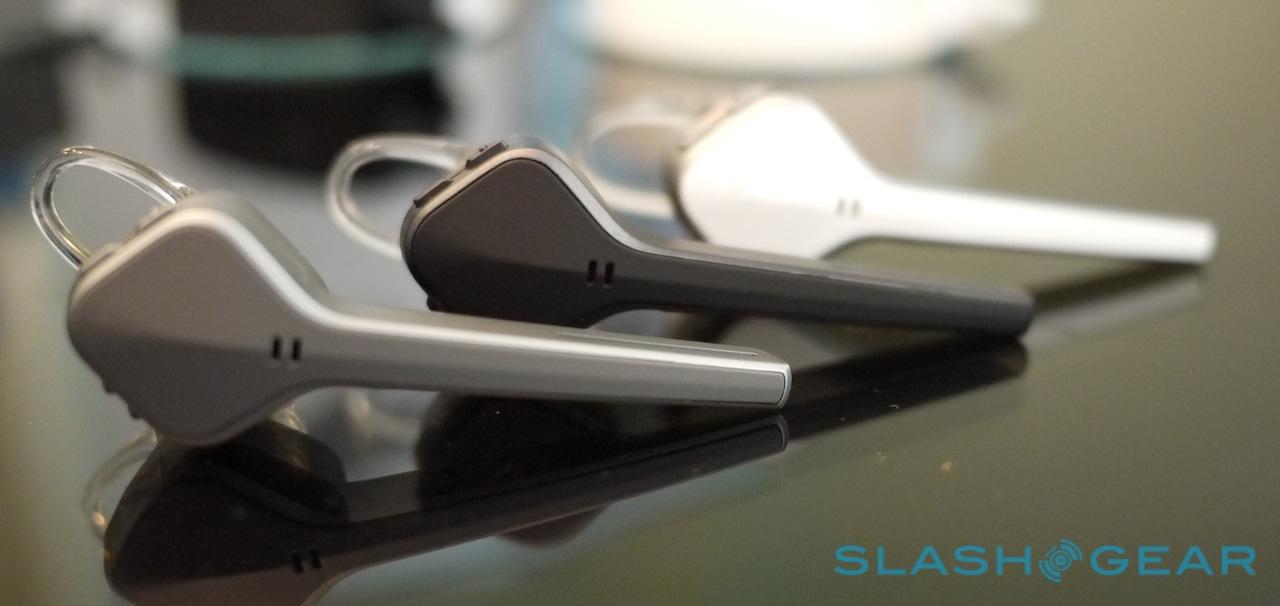 Still, you get three microphones like the regular Voyager, and noise-cancellation to get rid of background sounds. Plantronics has fitted it with sensors as in the other Voyager models, too, so that the Edge can automatically answer incoming calls when you put it on your ear, or switch them between phone or headset depending on whether you're wearing it or not.
Voice commands are responsible for control for the most part, with the Voyager Edge announcing callers by name, reading out battery and connection status, and handling incoming calls by spoken instruction. Nonetheless, the key features get physical controls, like a mute button on the boom, and volume rocker on the back of the earpiece.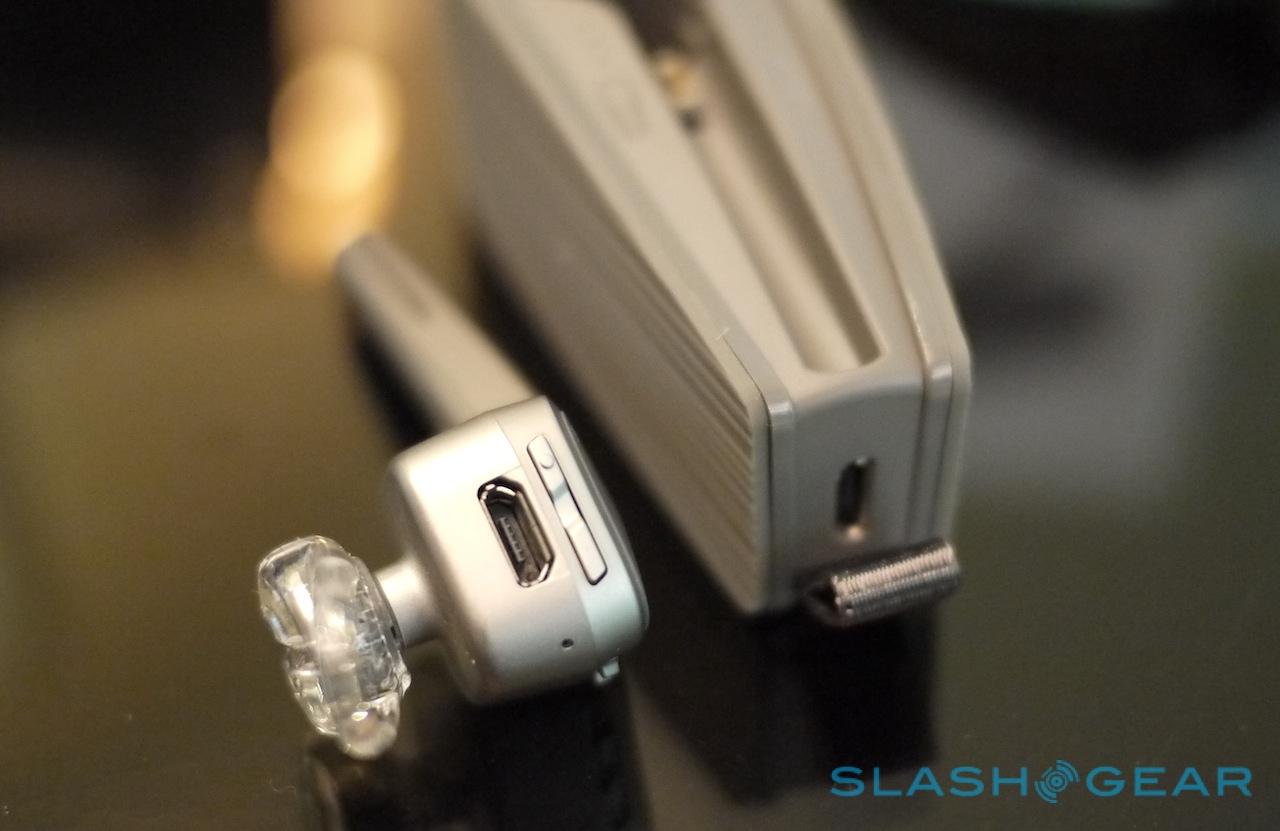 There's also a new charging case, which adds around 10 hours of talktime to the six hours the Voyager Edge can manage on its own. Sensibly, Plantronics has put microUSB charging ports on both – so you can still recharge the headset even if you haven't brought the case along – while touch-sensitive keys on the case show individual battery status for it and the Voyager Edge with their own rows of LEDs.
At launch there will be three color options, but Plantronics intends to release different finishes of charging case, and potentially even partner with fashion brands and other companies to put out customized versions.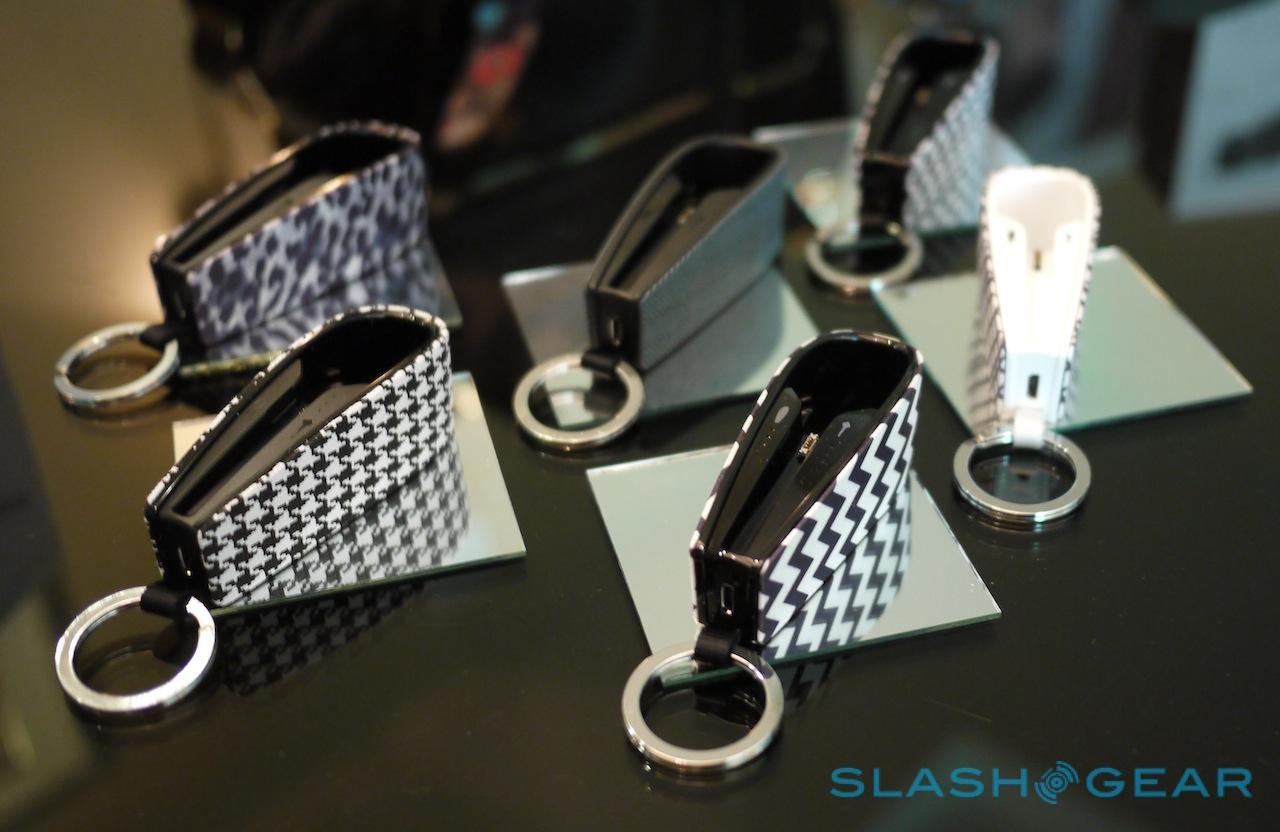 There's also a companion app for iOS and Android, which allows for customization of the headset's settings, as well as a "find my headset" feature to track down a lost earpiece. Plantronics is planning to push out new firmware updates adding extra features, too, which will be installed via the app rather than demanding that the Edge be plugged into a PC. Up to seven voice prompt languages will be supported on a single headset – in the US, for instance, it'll come preloaded with English, French, Spanish, Mandarin, and Cantonese – with the ability to swap and change them out.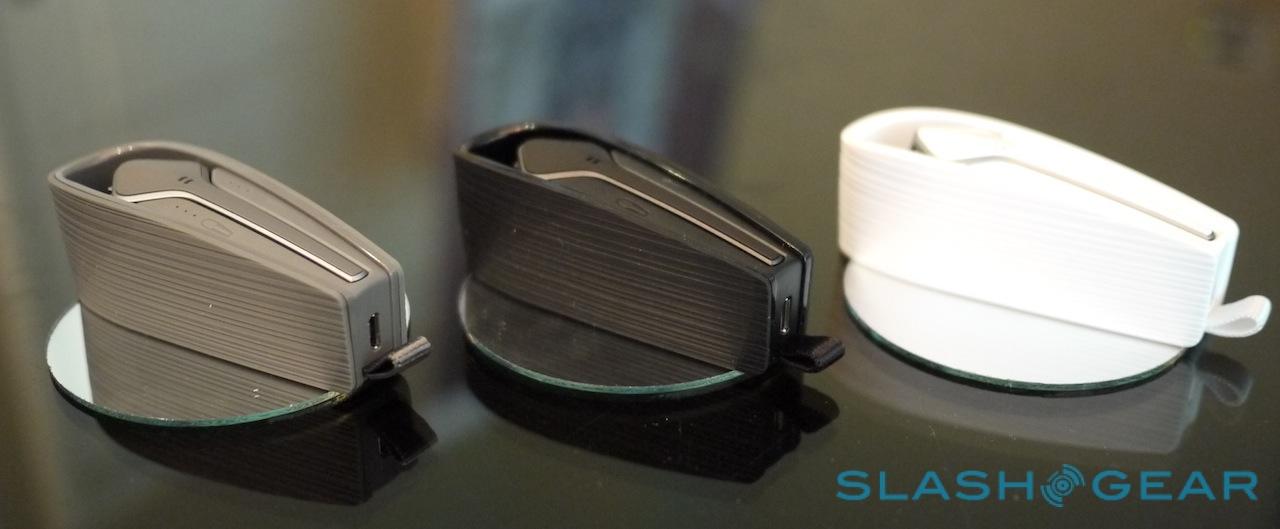 Of course, the Bluetooth headset market has heated up over the past few months, with Jawbone's second-generation ERA setting out to similarly bridge the worlds of design and performance. Happily Plantronics has supplied us with a Voyager Edge and we'll be putting it through its paces against the 2014 ERA to see which does better at that balancing act.
The Plantronics Voyager Edge will go on sale from April worldwide, priced at $129.99 in Carbon Black, Slate Grey, or Glacial White with a matching charging case. Final pricing and availability for extra charging cases hasn't been decided upon, but Plantronics tells us it'll likely be in the region of $29.99.