Samsung Galaxy S4 Black Edition hands-on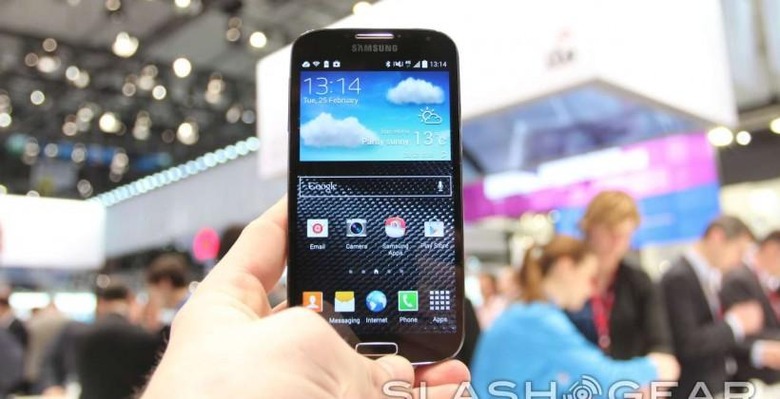 Just as the Samsung Galaxy S5 is announced, the Samsung Galaxy S4 Black Edition is made available to the public. Here this week at Mobile World Congress 2014 we've gotten the opportunity to get up close and personal with this unique iteration of the device, new back cover and everything. What's the big difference, you may ask? It's got faux stitching!
The back of this machine is the newest feature, coming in a rubbery soft plastic the same as the Galaxy Note 3 as released with Verizon. Of particular note is the fact that this makeup is softer than the backing delivered on the Galaxy Note 3 with T-Mobile USA, that edition coming with a harder plastic back. Inside the whole lot's backs have no baring on their innards.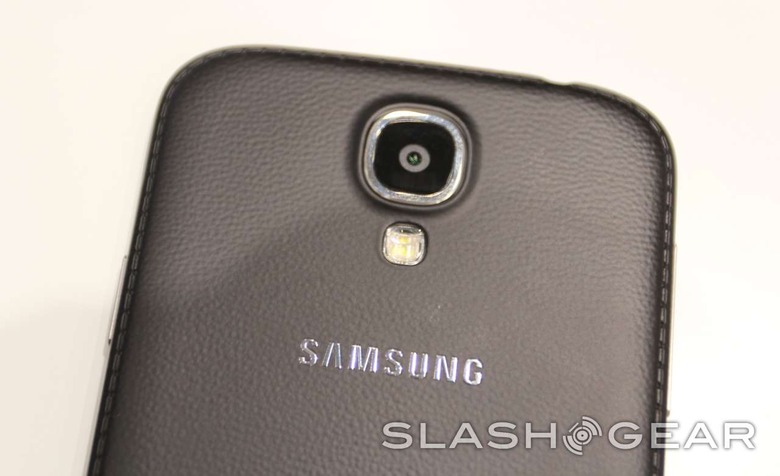 The same is true of the Galaxy S4 Black Edition, which still works with the same abilities at the international edition of the Samsung Galaxy S4. This device has an Exynos 5 Octa 5410 SoC, 1080p 5-inch display, and 2GB of RAM, along with versions with 16, 32, or 64GB of internal storage. This machine also works with a 13-megapixel camera at its back and a 2-megapixel camera up front.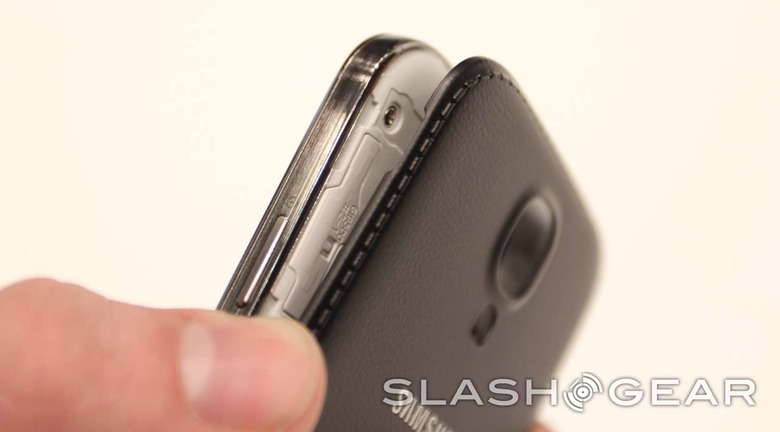 If anything, this edition makes us long for the same backing to every color of the Galaxy S4. More grip means less chance of a drop, and the feel of the device is comfortable enough to want to trade up for. We're hoping the final version of the Galaxy S5's back cover is just as soft. Make sure to have a peek at our Samsung Galaxy S5 hands-on to see this machine in detail as well.