Facebook Messenger for Windows gets axed March 3rd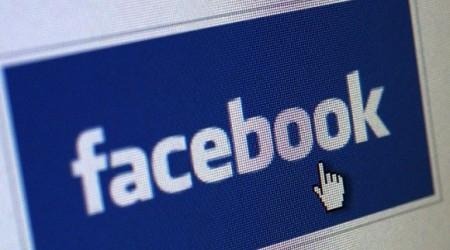 Facebook's little-loved email service isn't the only service getting shuttered, the social network has confirmed, with Facebook Messenger for Windows also facing the axe. Notifications in the Windows app have begun warning users that it will shut down as of March 3rd, though there's no indication of exactly why Facebook has made the decision.
Meanwhile, the installer app for the chat software has been taken down pre-emptively.
"We're sorry, but we can no longer support Facebook Messenger for Windows, and it will stop working on March 3, 2014. We really appreciate you using Messenger to reach your friends, and we want to make sure you know that you can keep chatting and view all your messages on Facebook.com"
A link to more information only takes users to a generic page about the Messenger service itself.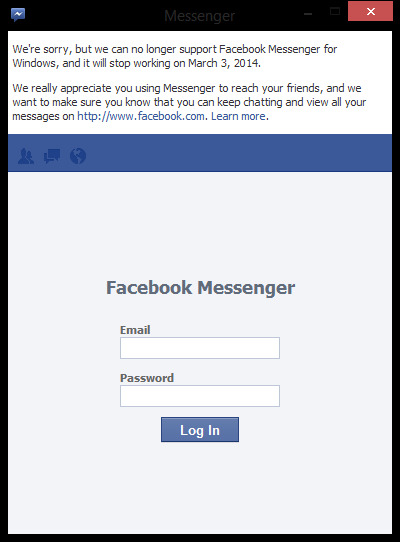 Facebook Messenger for Windows was released back in March 2012 for general use, after running for several months in beta. The app allowed Facebook users to chat without having the webpage itself open in their browser.
Although Facebook confirmed the service was about to expire, a spokesperson did not explain the reasons behind the decision. However, bringing people back into the browser to see the full Facebook site seems a likely explanation, rather than allowing them to avoid the rest of the social site's features, not to mention its adverts.
Earlier this week it was confirmed that Facebook Messenger for Windows Phone was in the pipeline, working independently from the standard Facebook app.
VIA TNW