Nokia HERE Maps for Windows 8.1 has arrived for download in the Windows Store, bringing the mapping and navigation app to any Windows tablet, notebook, or PC running Microsoft's latest OS version. The software, the broad arrival of which had been heralded late last week, includes 3D city guidance, offline maps support, and public transportation details.
HERE Maps had already been available, but only as a preload on the Nokia Lumia 2520 tablet. Now, however, it will run on any Windows 8.1 device, including those with Windows RT on an ARM processor.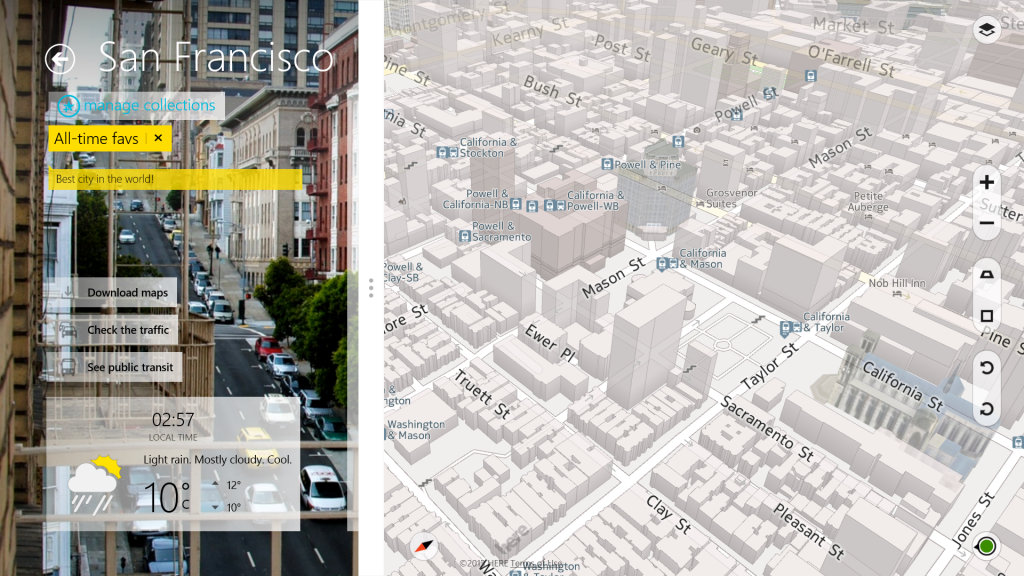 Each city page – of which there are more than 140 – includes public transport lines, local POIs, panoramic street-level photography, and directions for walking, driving, and taking the bus or train.
There's also support for saving collections of personal POIs in private collections, which can then be annotated, given photos, and synchronized with HERE apps on other devices. Those private collections can also be pinned to the homescreen as a Live Tile for easier access.
[Thanks Paul!]