Nokia HERE Maps for Windows 8.1 will soon be available for all Windows 8.1 devices, the Finnish firm has confirmed, having previously been an exclusive for Nokia's own Lumia 2520 tablet. The app – which will be supported across desktop, notebook, and tablet form-factors – will be a free download, and support 3D mapping, turn-by-turn navigation, and downloads of maps for offline use.
As we saw on the Lumia 2520, Nokia offers regular vector maps, satellite imagery, and virtual 3D walk-throughs of select cities. However, the company promises a speed improvement, particularly to how city data loads.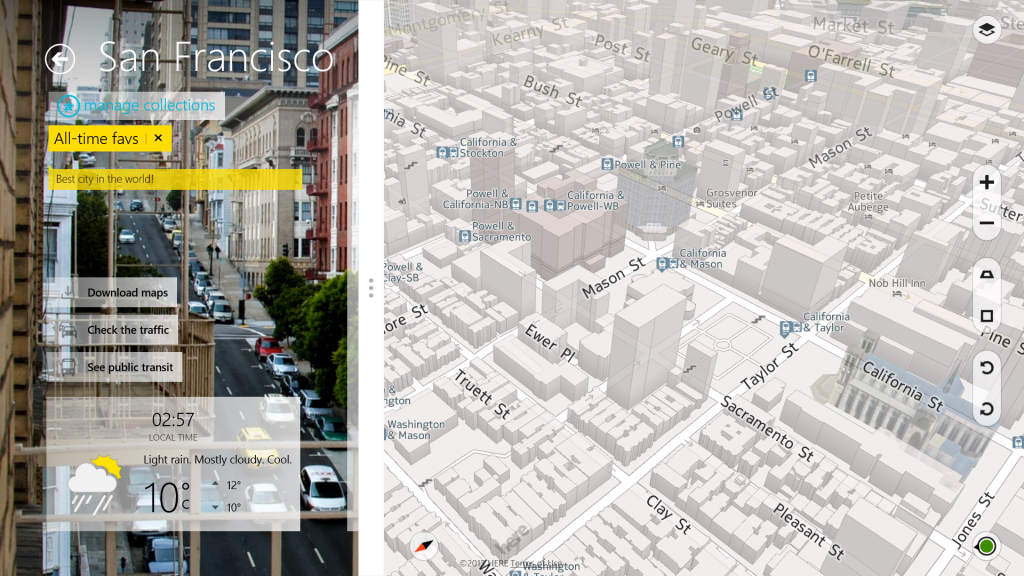 A mixture of progressive rendering and network optimization means city pages load up to four times faster, Nokia claims, while offline maps are even faster to render. Windows 8.1 preloading is also tapped into, so that HERE Maps can boot up quicker. Those on a desktop or laptop can use their mouse and keyboard to navigate, though touch is still supported on tablets and other form-factors with the right hardware.
Meanwhile, Nokia's data has also been improved, with a particular boost to the resolution at which satellite imagery is offered. In the image below, the new data is on the left while the old view of the same area is on the right.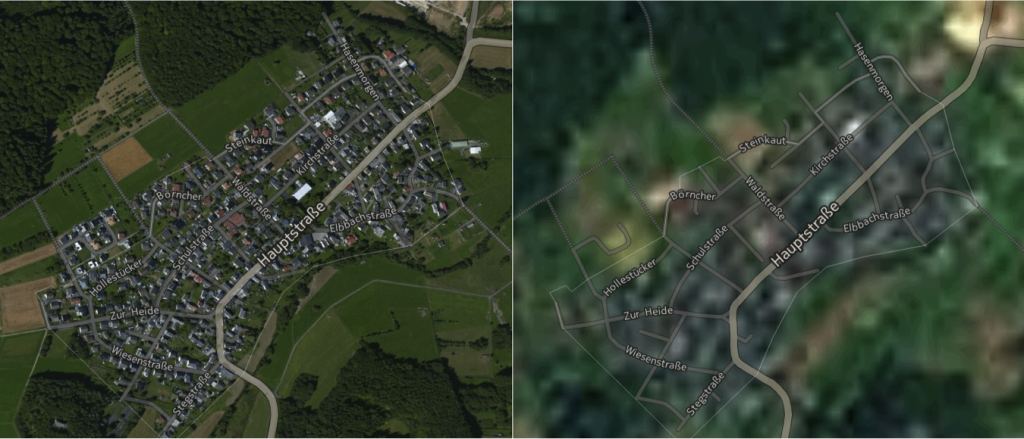 As you might expect there's a log of previous searches, along with old routes that have been calculated, and the sorting system for results include distance and rating.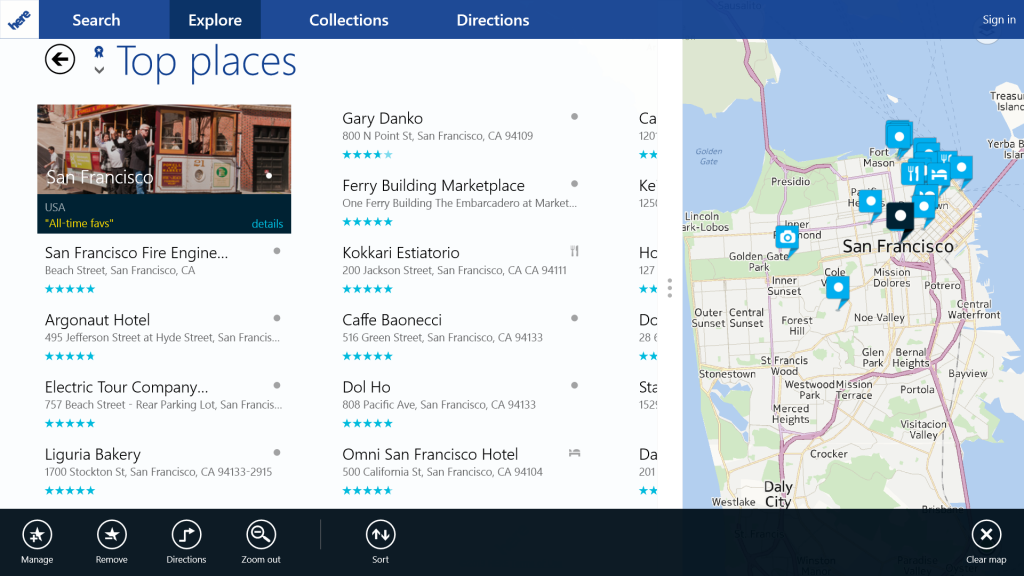 Nokia has been putting considerable investment into HERE Maps, which will be one of its key product lines after its sells off its handset business to Microsoft. Last year, we hitched a ride on the company's second-generation street-level photography cars, which use a 68-megapixel 360-degree camera to gather up not only photography but allow for complex analysis of street signs and business locations.
HERE Maps for Windows 8.1 will be released for Windows RT and Windows Pro, and hitting the Windows Store in North America and Europe over the "coming days" Nokia says. That'll be followed by broader availability elsewhere in the world.