BlackBerry Z3 all-touch smartphone has 5-inch screen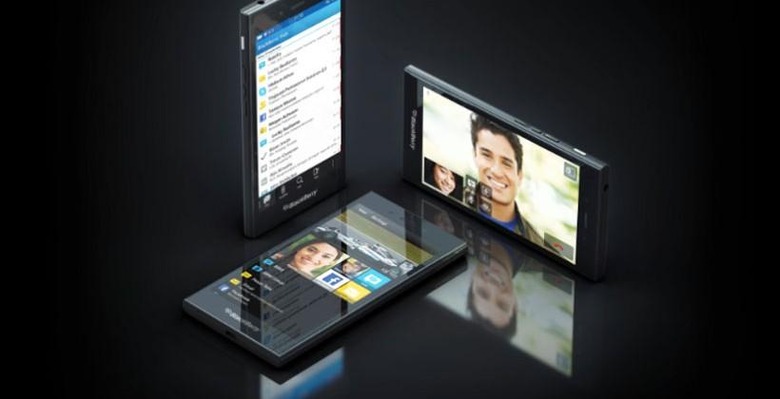 BlackBerry has shown off a couple smartphones at MWC 2014 including the Q20 that we talked about earlier. Along with the QWERTY keyboard Q20, BlackBerry is also unveiling an all-touch device called the Z3 smartphone. The Z3 has a 5-inch screen and no physical keyboard.
The Z3 will run the BlackBerry 10 OS version 10.2.1. The phone will have access to the BlackBerry Hub, BBM, BlackBerry Keyboard, and more. The smartphone has an integrated FM tuner. The camera of the smartphone features Time Shift and Story maker functions to let you get the best photos possible.
The Z3 is the first smartphone to come from the strategic partnership that BlackBerry made with Foxconn. That partnership was announced in December 2013.
BlackBerry is withholding the hard specifications for the Z3. We have no idea what sort of processor it will use or how much it will cost. The Z3 will land with Indonesian carriers in April. It's unclear if the Z3 will come to other countries at this time.
SOURCE: BlackBerry