Panasonic Toughpad 5 Hands-On: No Smartphone More Rugged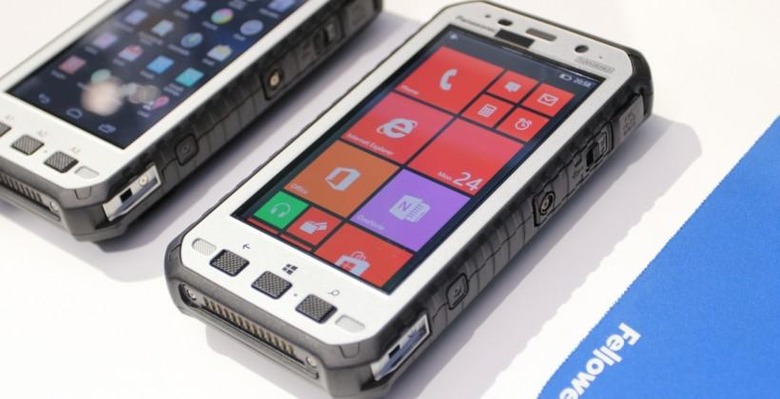 Whilst checking out the slimmest and sleekest smartphones in the world this week at Mobile World Congress 2014, Panasonic dropped a beast on us. The Panasonic Toughpad 5 is a device that Panasonic is hesitant to classify as a phone. Like the rest of their range of devices with the brand name Toughpad, this machine is resistant to the wandering eyes of top-tier smartphone lovers as it is the elements.
With a 5-inch display, this device works with either Android or a form of Windows Phone 8 called "Windows Embedded 8 Handheld." This software is made for line-of-business handheld devices, working with a number of built-in security measures as well as business productivity tools. Just as the Toughpad isn't necessarily made for the average user, so too is it unlikely that a non-business-oriented user would have their hands on Windows Embedded 8 Handheld.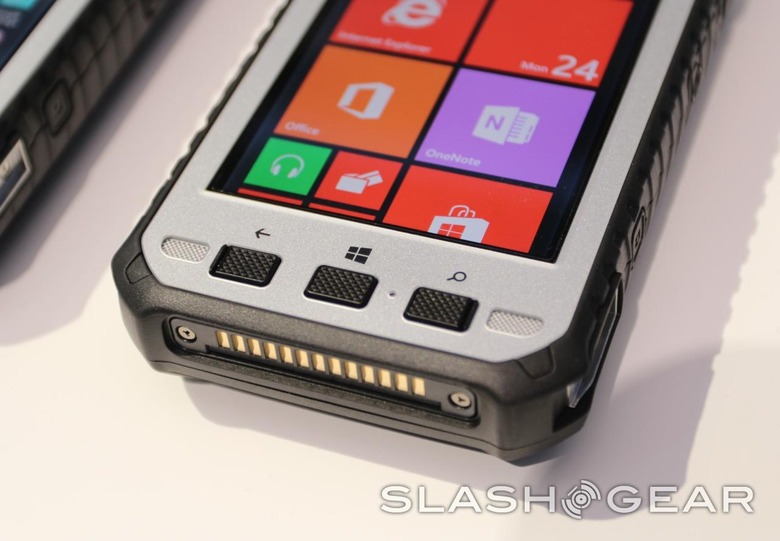 The Android version of this handset is a very basic version of Android 4.2 Jelly Bean, here working with a number of Panasonic-added business-oriented apps. One app – for instance – allows you to embed actions in the three front-facing physical buttons on this device. The Windows Embedded 8 Handheld version of the handset still works with Microsoft's required set of three front-facing buttons meanwhile.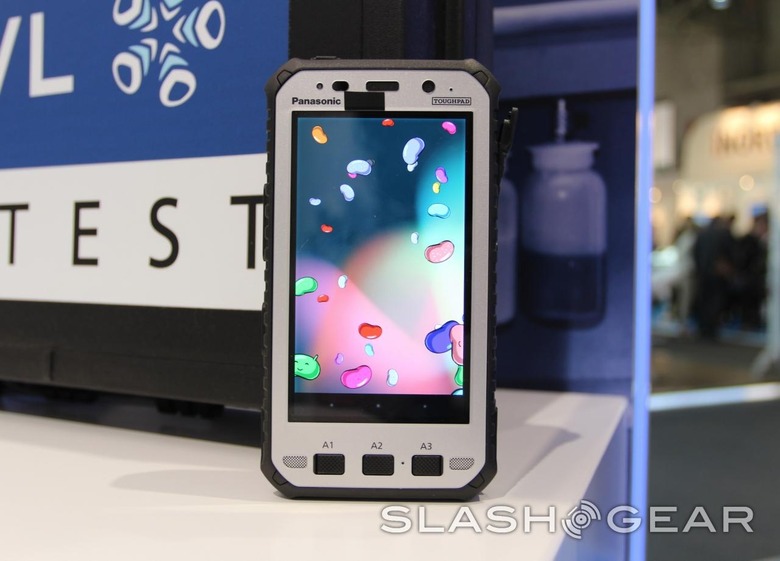 As it is with each of the other Toughpads that've been released already, this Panasonic smart device is tough enough to withstand just about any punishment you'd be able to dish it. While we weren't afforded the opportunity to toss it off any buildings (yet), it's clear in handling this Toughpad that we'd not be breaking it accidentally.
Also included on both versions of the device are a forward-facing camera, backward-facing camera, and a standard headphone jack op top – the whole lot is sealed against water and dust, as well, so you've got hatches galore. Up top is also a projector and laser array – which we've not gotten the opportunity to test quite yet.
Users will be able to add accessories and peripherals with external fixing screws or utilizing this machine's internal USB port. There'll be versions of the Panasonic Toughpad 5 with voice and data options in the future alongside wi-fi-only models – and the voice models will work with Panasonic noise cancellation tech.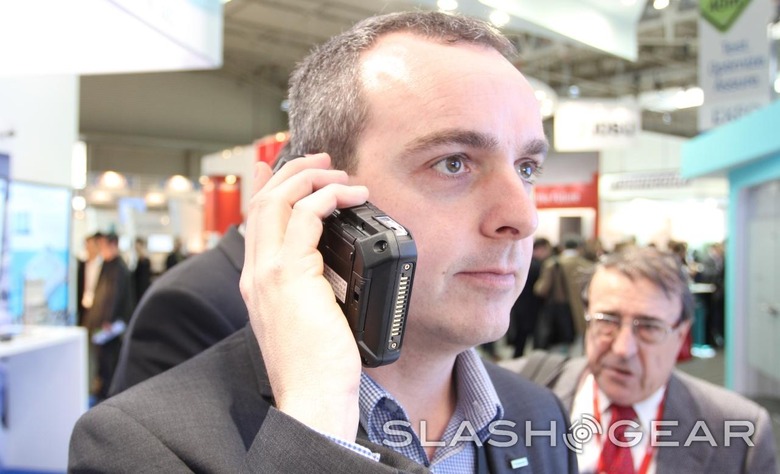 This monster is set to release this Autumn and will be coming in two iterations. Both versions have a processor suited to their operating system, with one Android version and one Windows Embedded 8 Handheld version ready to roll soon.