Qualcomm Snapdragon 801 chip targets mobile flagships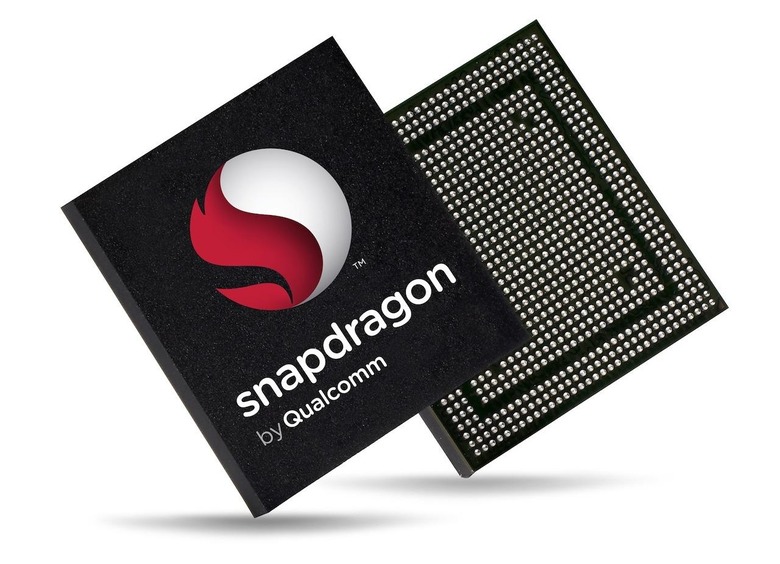 We've seen some fast smartphones here at MWC 2014 but they're going to get even faster if Qualcomm has its way, with the launch of the new Snapdragon 801. Promising a 14-percent boost in processor performance, 28-percent faster graphics, and 45-percent speedier camera sensor processing over the existing Snapdragon 800, the new SoC is set to show up in devices on shelves before the end of March 2014.
That relatively rapid time to market is thanks to Qualcomm making the Snapdragon 801 pin-for-pin compatible with the Snapdragon 800, making swapping out old for new more straightforward a process. It's also software-compatible, so that manufacturers shouldn't have to spend time reworking drivers.
In addition to the speed boosts, the new chip has an integrated 4G LTE Cat4 modem along with WiFi 802.11ac support. Although at the heart of the chipset there's a quadcore Krait 400 CPU and Adreno 330 GPU, Qualcomm can selectively power down the parts it's not using at any one time, meaning better battery life for the smartphone or tablet it's inside.
Qualcomm says that the new chip will allow for devices with higher-resolution sensors but without the sort of processing lag we've seen in the past from, say, the 41-megapixel Nokia Lumia 1020. It'll also make for better portable gaming and more impressive real-time and post-recording processing of photos and video.
There's dedicated hardware for dual-SIM/dual active (DSDA) service, particularly of importance to the Chinese market, and there's an eMMC 5.0 memory interface and support for 1080p H.265 video.
No word on which manufacturers have picked up Qualcomm's new Snapdragon first, but with the mobile processor arms-race not looking likely to die out any time soon, we'd expect to hear about devices sooner rather than later.