Wiko WAX Hands-On: NVIDIA Tegra 4i Gets Busy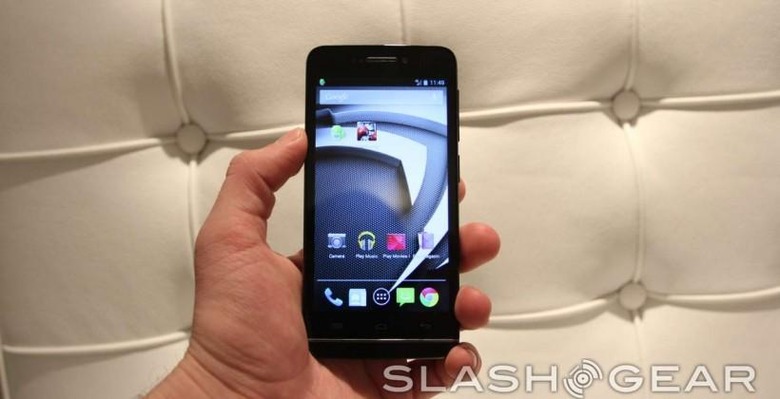 At last year's Mobile World Congress we saw the NVIDIA Tegra 4i in a smartphone for the first time – a test model made just to show the processor's capabilities. This year at MWC 2014 we're seeing NVIDIA's first real-deal manufacturer partner for the chip for a smartphone in the Wiko WAX. This device is thin, it's light, and if NVIDIA has anything to say about it, it's ready to roll with heavy-duty gaming power as well.
Unlike most of NVIDIA's recent large hardware releases, this device is not made by NVIDIA. Nor is it a hand-in-hand partnership the way the NVIDIA Tegra Note 7 is with a variety of manufacturers around the world. Instead we've got a brand, based in France, that's ready to roll for several countries in waves.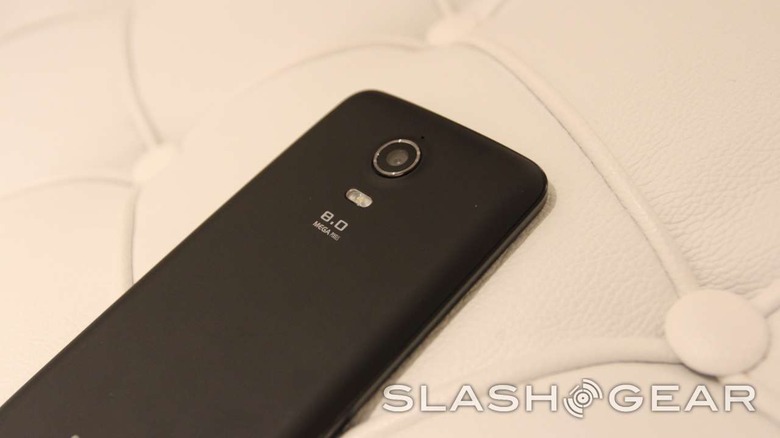 This device works with a 4.7-inch display with 720p resolution in a body that's mostly plastic. The back side of this machine is a nearly-rubbery soft plastic which makes the whole handset rather comfortable to hold. While this device is light, it does not feel cheap – instead it feels like a nice mix between what we'd consider "mid-tier" and what we're excited to hold as an all-round robust smartphone.
Above you'll see NVIDIA's Sridhar Ramaswamy, (Senior Technical Marketing Manager, Tegra), speak about Wiko WAX, and below you'll see him playing Real Boxing. This is the same game we previewed with the original version of NVIDIA's Tegra 4i processor one year ago.
Wiko WAX works with the NVIDIA Tegra 4i inside. This is the smartphone-aimed mobile processor that was revealed alongside the NVIDIA Tegra 4 last year, and here it works with 4G LTE as well. Our original NVIDIA Tegra 4i detail article lets it be known that this chip, while not as heavy-duty as the Tegra 4, is certainly powerful enough to bring about the best in smartphones for gaming.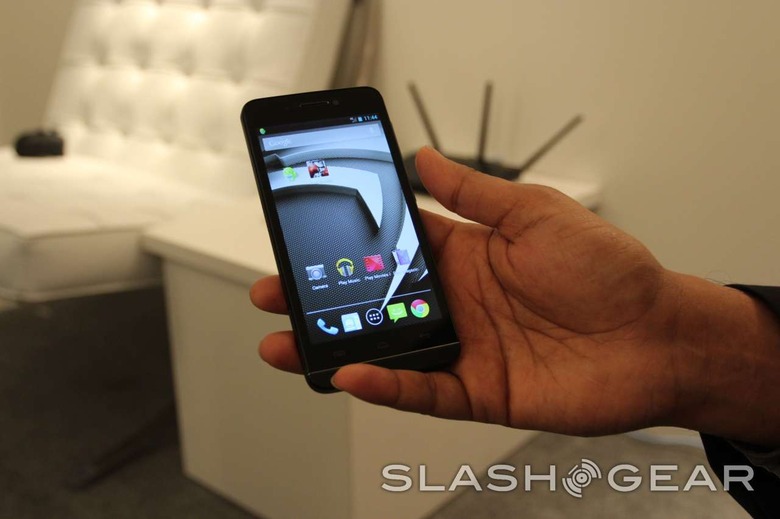 Below you'll see how this device works with what's basically vanilla Android 4.3 Jelly Bean – it'll likely work with Android 4.4 KitKat before long. You'll also see the device working with the NVIDIA TegraZone for a curated look at the best in Tegra-optimized gaming apps right out of the box.
As you'll hear from Ramaswamy, this device is ready to take on the smartphone world in a number of countries starting this Spring. With An NVIDIA i500 LTE modem ready to bring 4G speeds on networks in France, Spain, Portugal, Germany, Italy, Belgium, and the UK, Wiko seems to be in a healthy position right here at the imminent launch of the WAX – sooner than later!