With the mobile chip wars slowly heading towards the 64-bit architecture, it was only a matter of time before MediaTek outed its own budget-conscious offering. But the newly unveiled MT6732 doesn't just have a 64-bit CPU, it also boasts of support for the latest connectivity technologies and multimedia formats.
Tangible and observable benefits of 64-bit mobile computing might not arrive for quite a while, but chip makers are taking the first steps to make sure they happen eventually. With Apple taking the lead, it will be no surprise to see the likes of Qualcomm and Samsung following suit. MediaTek is now joining in on the 64-bit fun in order to even out the market a bit, especially for mid to low range devices.
The MT6732 is based off on ARM's Cortex-A53 chip design. Being one of ARM's first low-powered 64-bit design, it will become one of the standards for less resource-hungry devices the way the Cortex-A7 does for 32-bit chips today. The MT6732 CPU will be working in tandem with a Mali T760 graphics chips, which has also been boosted to take advantage of 64-bit processing.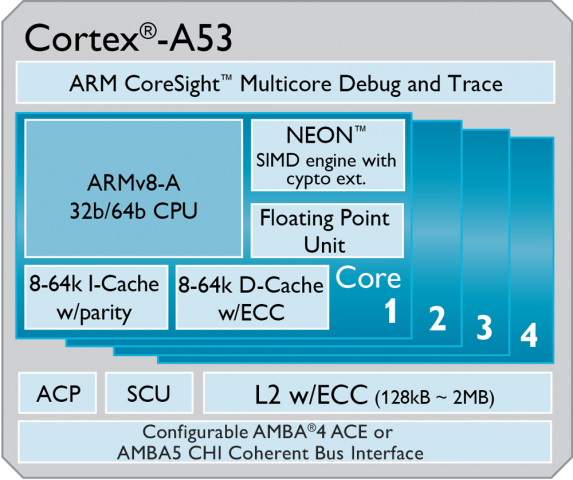 This MediaTek chip boasts of a few multimedia capabilities, particularly when full HD videos are concerned. It supports low-power 1080p playback at 30 fps for both H.264 and the newer H.265 video codecs. 1080p video recording at 30 fps is also supported but for H.264 only. The system-on-chip also has an integrated multi-mode 4G modem that supports both FDD and TDD LTE networks as well as your legacy 3G and 2G networks. Bluetooth 4.0, particularly Bluetooth LE, is also there for the emerging wearable device market.
We expect more 64-bit chips to come out soon, maybe even during MWC 2014 this week. MediaTek's unique selling proposition is, of course, its price. Of course, we still won't have any idea about the price range of devices bearing this new MT6732 chip until MediaTek starts shipping it to device manufacturers by the third quarter of 2014, with actual products coming out still much later in the year.
SOURCE: MediaTek