Blackphone hands-on: high-end cost for NSA-era privacy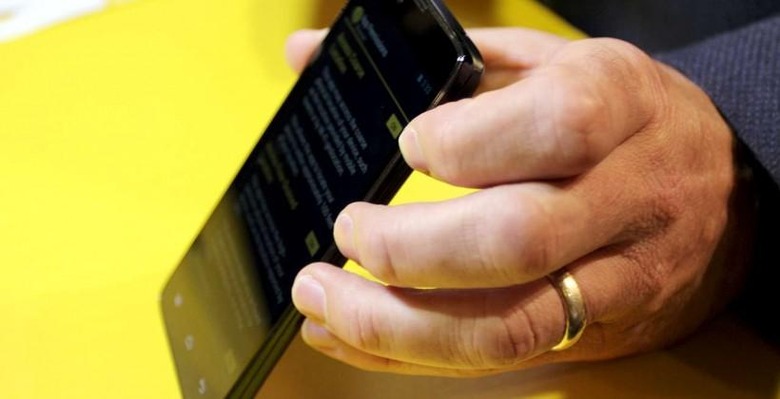 If you're looking for mid-tier scrimping while you're also in the market for total and complete privacy in all things you do online, you might want to look somewhere else. Blackphone does the latter – or suggests that it's entirely private and secure, but it'll cost you. Right out of the box, software aside, this device works with specifications that might also throw you for a loop – in a good way.
On the company's own hardware page, it's suggested that the front-facing camera has 8-megapixels of power and a flash bulb. In reality it would seem that the back-facing camera is the one to have these more standardized bits, while the frontside camera is simply defined as "high quality" for the moment. Inside we've got a 2Ghz quad-core SoC that the company couldn't (at this time) be more specific about as far as manufacturer, while 2GB of RAM sits inside to back it up.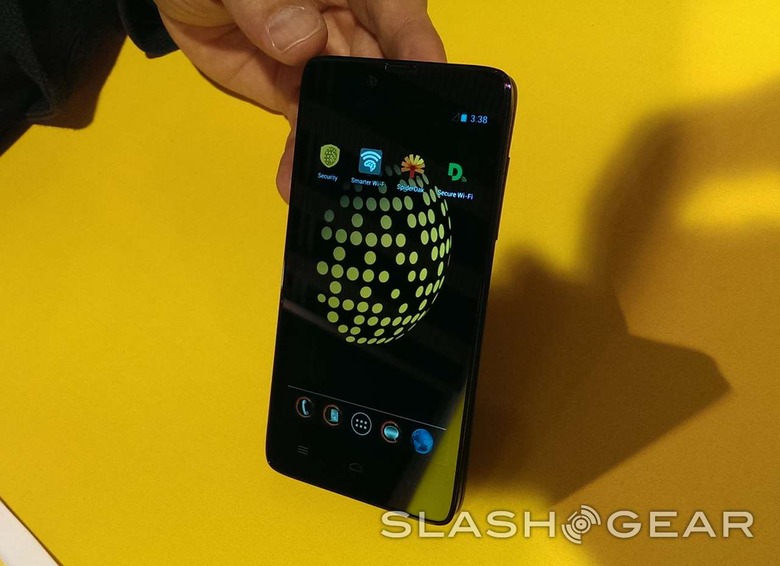 The display on Blackphone is a 4.7-inch IPS LCD with HD resolution. It's not the sharpest screen on the market, but it's certainly not bad. We'd compare it to the DROID ULTRA for quality – interesting since the device also looks and feels a lot like the DROID MAXX around the back (both share the same display parts). This display is also fully touch-friendly and felt just as responsive as any other top-end brand.
ABOVE: Just one bit of the wide selection of privacy software options is demonstrated at Mobile World Congress 2014 by Tony Bryant, VP Business Development of Blackphone.
Inside you've got Bluetooth 4.0, GPS, and a number of other standard sensors that the company hasn't finalized listings of. We'll have to get our hands on a final specifications sheet in-box, it would seem, before we can get a full reading.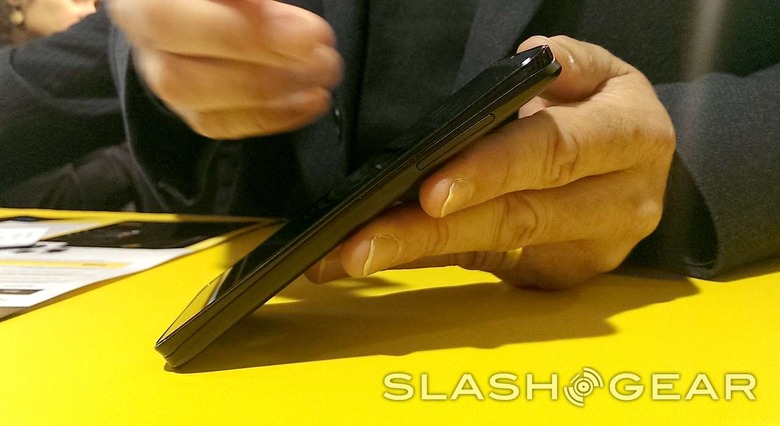 Meanwhile the SecureOS version of Android the company has created here is interesting. While we're not expecting those who live for Android updates to the OS to enjoy the phone due to the notion that you'll need Blackphone to send said updates (not just Google), everything seems smooth thus far.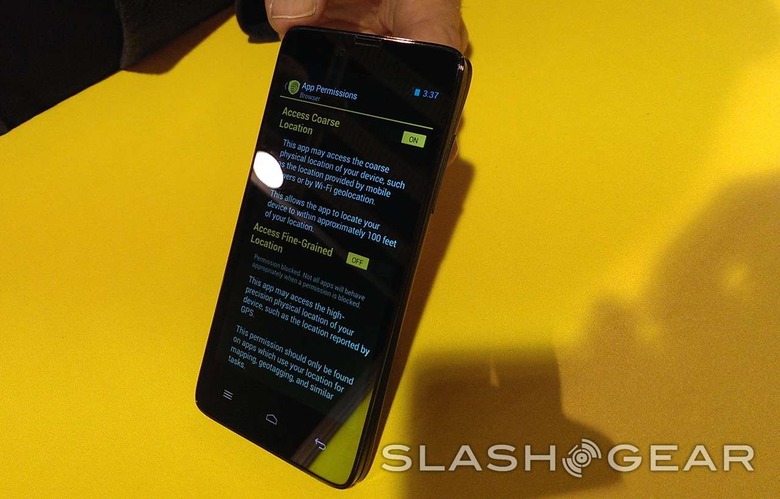 This software includes apps called Silent Phone, Silent Text, and Silent Contacts, as well as Blackphone Security Center, Blackphone Activation Wizard, and Blackphone Remote Wipe. The company has also worked with some 3rd-party groups for software that appears out of the box – these are also available to you even without the phone, if you want to nab em now: Disconnect Secure Wireless, SpiderOak (Blackphone Edition), and Kismet Smart Wi-fi Manager.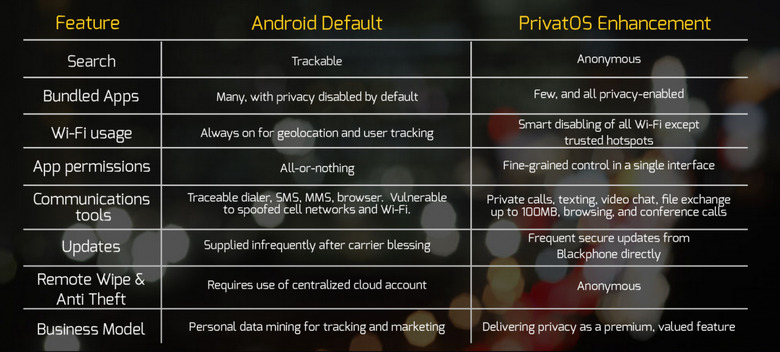 As you can see above, the company means business when it comes to being private on your device. Though working with a smartphone today and expecting total privacy is akin to diving into a pool of water expecting not to get wet, Blackphone suggests they've created a wetsuit that provides total coverage.
The software seems swift, and the hardware is solid. Next we'll have to review the device up close and personal to see how it fares in the real world. Sooner than later!