Sony Xperia Z2 Tablet hands-on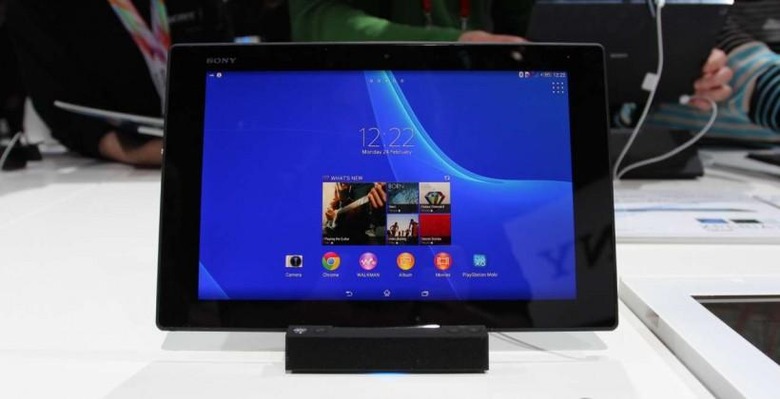 In an effort to keep the quality spread brought on by the Sony Xperia Z last year to the tablet world, Sony introduced the Sony Xperia Z2 Tablet. This device takes on the high-quality build of Sony's most recent tablet effort and ushers in the next generation with the Xperia Z2 smartphone. This device works with the same waterproofing features as the Z2 smartphone and knocks out some high-powered innards as well.
The Sony Xperia Z2 Tablet works with a Qualcomm Snapdragon 801 quad-core processor under the hood and a cool 3GB of RAM. It's got Adreno 330 graphics and, along with Qualcomm's battery-saving abilities, this tablet works with Sony's "Stamina Mode" for long life.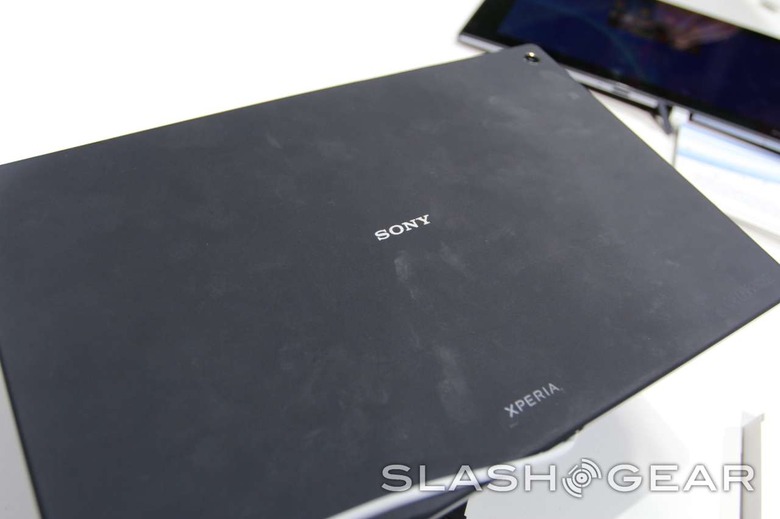 ABOVE: The Sony Xperia Z2 Tablet is being released with a host of accessories right out of the box. This includes a keyboard case, magnetic charging dock, speaker dock, and more.
Up front the display is a 10.1-inch Full HD (1080p) panel with Triluminous for mobile technology and Live Color LED powered by an X-Reality for mobile engine. All those fancy words mean you can view it from basically any angle and it's extremely bright and color-correct – rather fine quality based on what we've seen thus far.
This device feels extremely nice to work with. It's very, very thin and rather light, but it feels high-quality at the same time. Made with glass and metal, this device is solid and flat.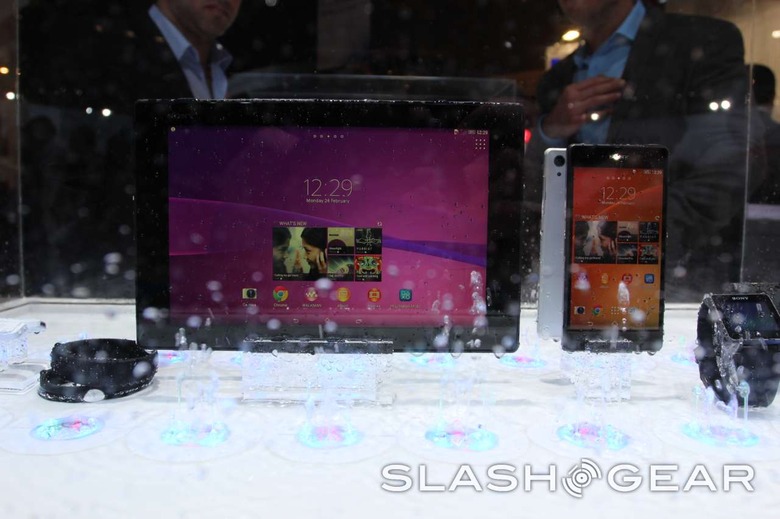 Sony has the Xperia Z2 Tablet on display with water-works all around it. It's plain to see that the company is proud of their creation, and not just because it's the first waterproof tablet on the market – or it will be, soon. Here Sony successfully implements the greatness of their Z-line smartphone collection in a tablet, and they do it right.