Samsung Gear Fit skips Tizen and limits 3rd-party apps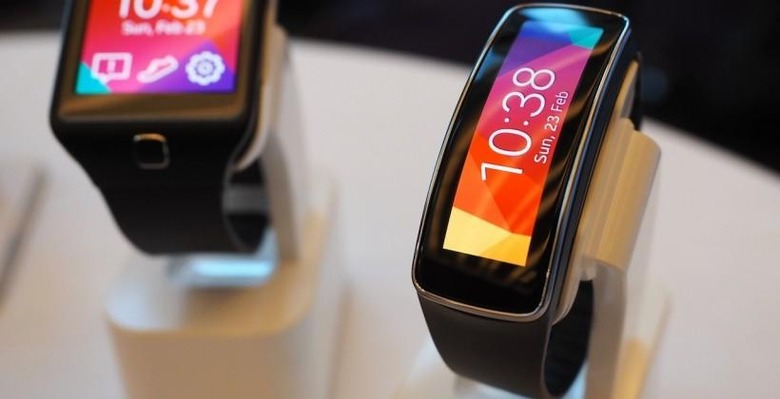 Samsung's Gear Fit may arguably look the most appealing of the three wearables the company announced yesterday, but Tizen was sacrificed in order to make it happen. Launched alongside the Gear 2 and Gear 2 Neo, the Gear Fit caught attention with its curved AMOLED touchscreen and longer battery life than its counterparts. However, Samsung admits, there may be some drawbacks to the fitness-centric band.
Whereas the original Galaxy Gear ran Android, and Samsung made a point of switching to Tizen for the Gear 2 and Gear 2 Neo, the Gear Fit doesn't use either. Instead, it uses a far more simplistic real-time operating system, the company confirmed to CNET, which has allowed Samsung to use a lower-power processor and other more humble components.
Samsung Gear Fit hands-on:
The upside for the Gear Fit is that the frugal CPU allows Samsung to squeeze out longer runtimes: on paper, it will last for 3-4 days of regular use, while the Gear 2 can go for around two days. That's important, since the room for a battery is smaller on the Gear Fit, which is a narrow lozenge-shape not square like its siblings.
Unfortunately, it also means that, while the Tizen OS will eventually get an Open SDK for third-party developers to release their own apps for the smartwatches, the same won't be available for the Gear Fit.
In fact, developers will need to work with Samsung in order to create software for the fitness band. "You can't just publish an SDK and say you can go to town with it" Seshu Madhavapeddy, senior VP of product and technology at Samsung Telecommunications America admitted, "as you would with Tizen on Gear 2."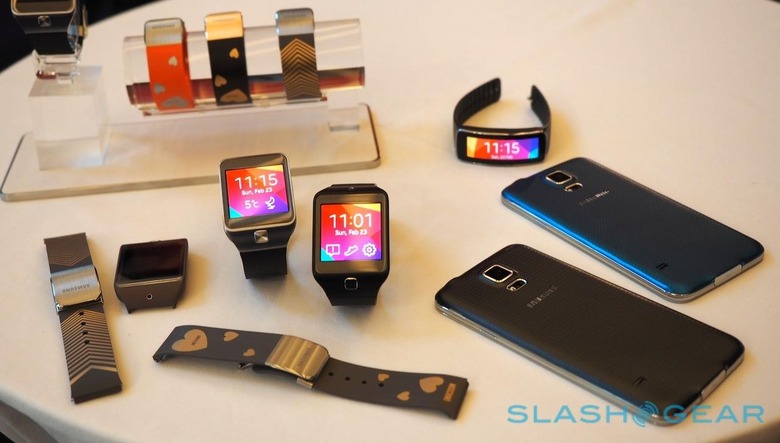 Interestingly, Samsung also intends to keep app development for the original Galaxy Gear invite-only, meaning that those wanting to support the company's smartwatch drive may have to prioritize Tizen. That's likely a conscious decision made with promoting Tizen in mind.
Neither will the Gear 2, Gear 2 Neo, or Gear Fit work with non-Samsung hardware any time soon, since Samsung has customized the way the wearables interact with its smartphones and tablets in ways that devices from other manufacturers would not support. At launch, the Galaxy Fit will work with twenty devices from Samsung's range, including the Galaxy S5 officially announced at Mobile World Congress this week.