Stephen Elop heads to Microsoft to take over Devices and Studios Group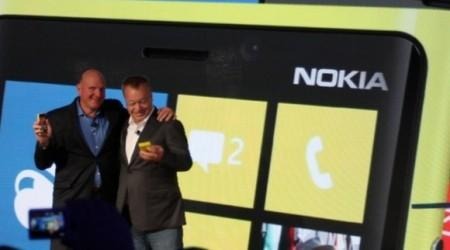 It's no secret that Microsoft has been courting Stephen Elop, the former CEO for Nokia. Elop was said to be on the short list to land the CEO spot at Microsoft. When that didn't pan out, Microsoft still worked on Elop to get him back into the fold.
Elop has now accepted a position at Microsoft and will come to the company as the head of the Microsoft Devices & Studios Group. Julie Larson-Green currently leads that group. Larson-Green will be moving to a new spot at Microsoft where she will be the chief experience officer for several products including Bing, Office, and Skype along with others.
She will report directly to Qi Lu, the executive vice president who runs the Applications & Services Group. Elop was previously a Microsoft employee and left for the position as the head of Nokia. Among the products that Elop will be responsible for are the Xbox and Surface tablet line.
Larson-Green will remain in charge of the hardware division at Microsoft until the Nokia purchase closes. That purchase is expected to close this quarter. Microsoft is paying $7.2 billion for Nokia's devices and services arm. Elop will reportedly get $25 million when the Microsoft and Nokia deal closes.
SOURCE: GeekWire