The team at Lenovo is bringing on smartphones galore this week at Mobile World Congress 2014, and today we're having a peek at the glass-covered S850. This device works with a 5-inch, 1280 x 720 pixel display with IPS LCD technology inside as well as a massive 5-megapixel camera up front. This machine is meant to be the finest of the Lenovo smartphone collection delivered this week.
This device works with a body that's 8.2mm thin, containing 1GB RAM and 16GB of internal storage. You'll be running with a MediaTek 1.3GHz quad-core processor for high power while you'll have HSPA+ 21Mbps(DL)/ 5.76Mbps(UL), EDGE, GPRS for high data speed.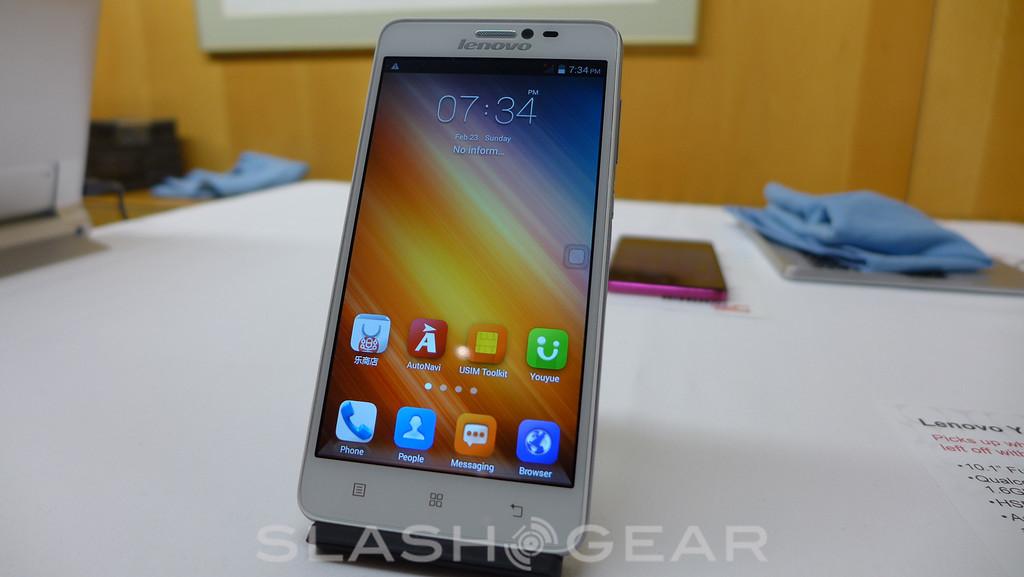 This device also works with dual-SIM capabilities as well as Wi-fi 802.11b/g/n. Inside you've got proximity and light sensors, an FM receiver, GPS, and gravitational sensors. This device works with Bluetooth 3.0 for 100 meters of connectivity and it's got a 2000mAh battery to boot.
Perhaps best – or strangest – of all, this device has a light-up logo on its back. This light is able to be any number of colors based on your preference and based on different notifications you receive.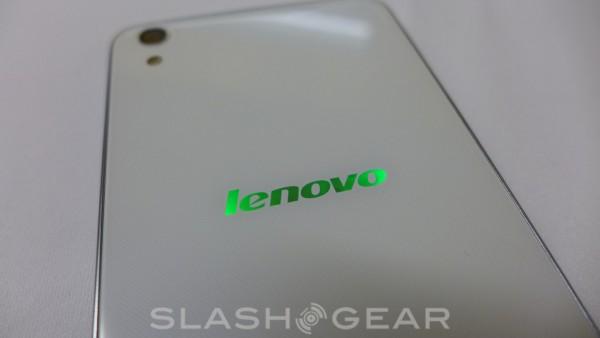 This device also works with a number of new Lenovo apps in their DOit collection. This collection was revealed first yesterday with the Lenovo Yoga Tablet 10 HD+ and it consists of five different elements, collected here in three hands-on videos.
First above you're seeing SHAREit. You'll see this software working not on the Lenovo S850, but the Moto X, showing this software's wide range of available platforms. This app allows you to share content and control other platforms in a variety of ways.
Below you're seeing SECUREit and SYNCit. These apps allow for the transfer of data from a previous device or to a device you'll transfer to in the future. With SECUREit you're working with a range of abilities that allow you device – any device, not just the Lenovo S850, to clean up and keep track.
Finally there are two camera apps – SNAPit and SEEit. With these you'll be able to preview effects live and view elements in your photos with face detection. With several faces in a shot, this software will also be able to "beautify" on the go.
This device will be released soon – we'll be waiting to get our hands on it again for our first full review sooner than later. Be sure to have a peek at the rest of our extensive Lenovo coverage at Mobile World Congress 2014 all this week as well!
NOTE: This device will be priced at or around $269 USD off-contract when it's released this year.