SanDisk unveils 128GB microSDXC card at MWC 2014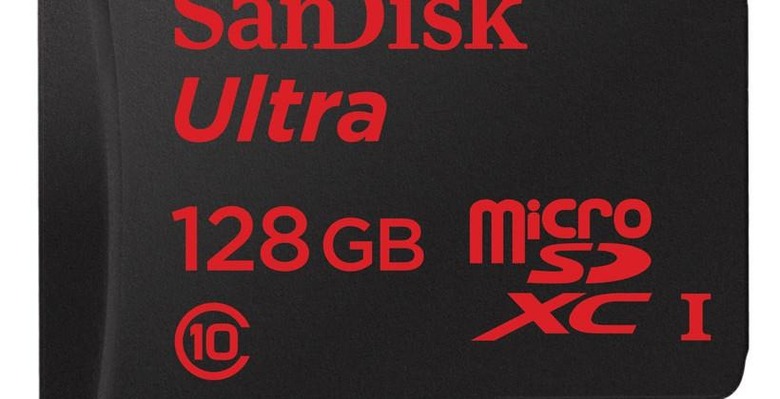 SanDisk is on hand at MWC 2014 and it has rolled out the world's highest capacity microSDXC memory card. The new memory card has 128GB of storage space in a tiny card that can fit inside most smartphones and tablets. The card is officially called the 128GB SanDisk Ultra microSDXC UHS-I.
The memory card promises twice the speed of normal microSD cards and is aimed at video recording. The memory card also gets an enhanced Memory Zone app that is in beta right now for Android devices. The app lets the user view, access, and backup files from the phone memory in one place.
The app transfers the items from the device memory to the memory card for storage. SanDisk was able to create the 128GB microSDXC card by figuring out how to vertically stack a 16 memory die that are each thinner than a strand of hair.
With the launch of the 128GB card, SanDisk now covers a capacity range of 8GB to 128GB. The new 128GB memory card will be an exclusive for Bestbuy.com and Amazon selling for $199.99.
SOURCE: SanDisk