HTC Desire 816 eyes-on: aiming for kingship of mid-tier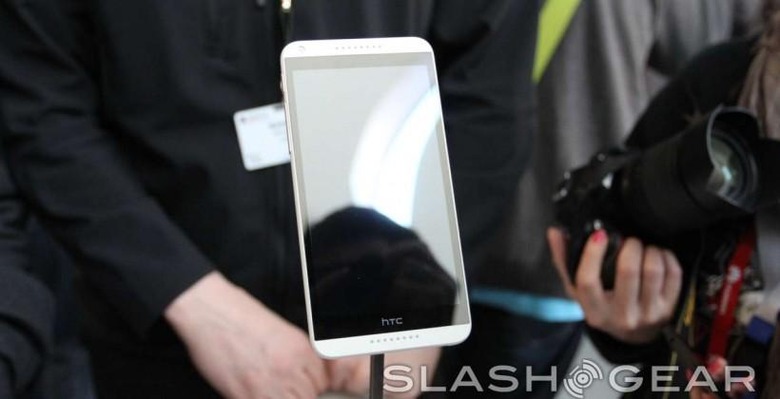 With the HTC Desire 816, the company brings on a smartphone that aims to be the king of the middle tier. This does not mean it's a price leader – nor does it cut the most corners. Here HTC aims to be the king of the middle with a smartphone that has many of the features that are present on the HTC One, here on a phone that's aimed at the international and mid-tier market.
The HTC Desire 816 works with a 5.5-inch display with a 720p resolution. This device has a Qualcomm Snapdragon 400 quad-core processor with a clock at 1.6Ghz. This device works with a couple of front-facing speakers, a high-quality camera at its back, and a software experience that's rather similar to the HTC One.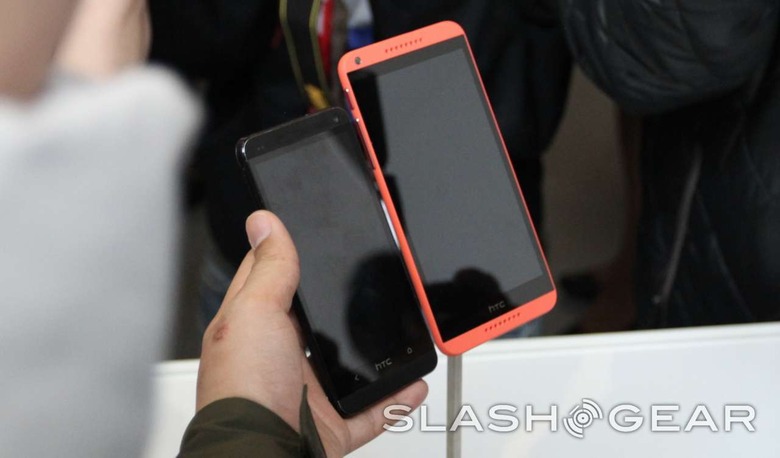 HTC doesn't quite have this device ready for hands-on action at the moment – we're getting some up-close eyes-on action instead. We've gotten a basic feel for the device nonetheless, as this hardware is – as far as we know – final.
This device works with a 13-megapixel camera at its back with an f/2.2, BSI Sensor able to record video at 720p HD resolution. Up front there's another high-powered camera – 5-megapixels strong with an f/2.8 wide-angle lens and the ability to roll with 720p HD video as well.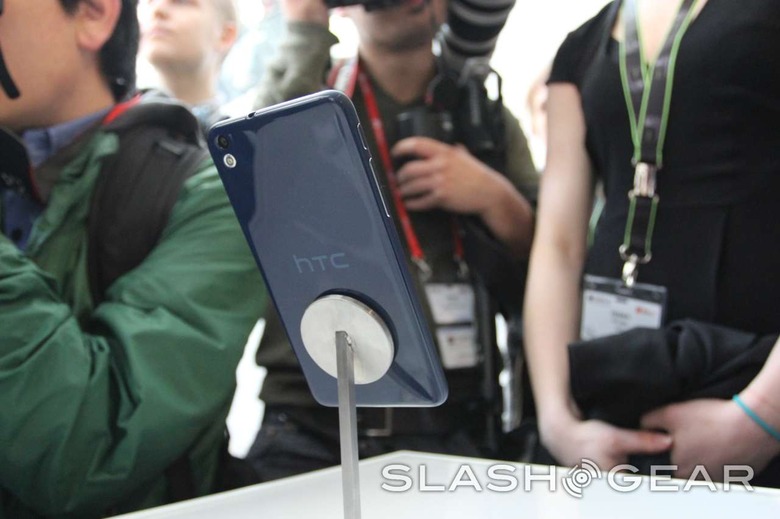 The look and feel of this device is premium. It's plastic around the back, but it's not a low-end device by any measure of the imagination. This device comes in a number of colors as well – black, red, white, gray, and green amongst them.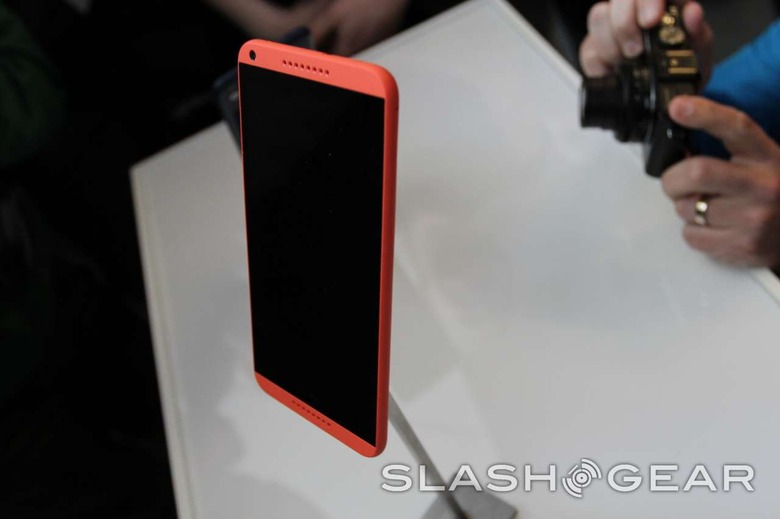 Inside you've got HTC Blinkfeed like the HTC One and Android 4.3 Jelly Bean right out of the box. This device will eventually be updated to Android 4.4 KitKat and Sense 5.5 as well – HTC promises we'll see this appearing (not specifically noting KitKat) in April. The device is otherwise available (in China) in March.