Alcatel OneTouch Pop Fit demands to be considered a wearable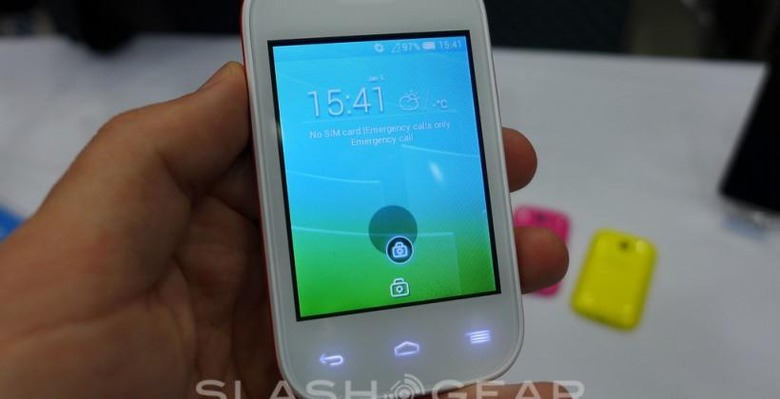 Alcatel certainly knows what a proper wearable device is – the company's BOOMBand fitness tracker proves that – but it's also hoping you'll believe its justifications why strapping a small smartphone to your arm can be considered "wearable tech" too. Launched at MWC 2014 today, the Alcatel OneTouch Pop Fit is a 2.8-inch budget Android phone; where once that would just mean a play for the cheap end of the market, Alcatel is now trying to spin it as part of the fashionable wearable trend.
To that end, Alcatel will bundle an armband case for the splashproof phone, allowing joggers to strap it to their biceps during exercise. It'll also come with a range of interchangeable back covers in different colors, and a translucent flip-cover that has music shortcut controls.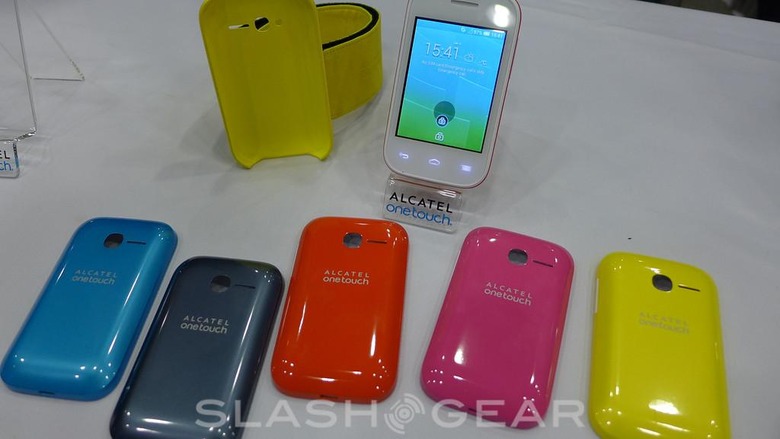 Alcatel will also throw in a pair of JBL headphones.
There's a software side to the wearable argument too, with Alcatel preloading RunKeeper for tracking workouts. It's running on MediaTek's 1GHz dualcore processor with 512MB of memory and either 16GB or 32GB of storage, while the compact display runs at just QVGA 320 x 240 resolution.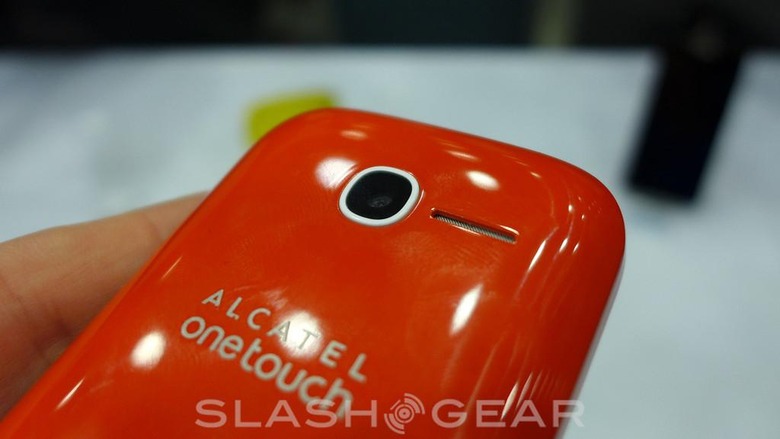 A 1,000 mAh battery should be up to keeping things running for more than a day, we'd guess, based on those specs.
Alcatel says the OneTouch Pop Fit will begin shipping from May 2014, priced at €89 ($122) unsubsidized.