Alcatel OneTouch Idol X+ and BOOMBand wearable hands-on: Gunning for Moto G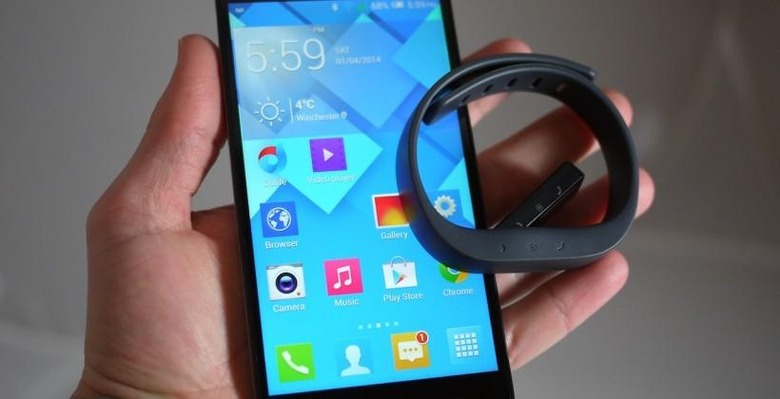 Alcatel has some big ambitions in the midrange, and it's counting on the OneTouch Idol X+ to bludgeon its way through the market. Revealed at CES 2014 – alongside a Bluetooth 4.0 wearable – the new OneTouch delivers specifications more akin to some company's flagships, like a 5-inch Full HD display, 13-megapixel camera, and "true octacore" processor courtesy of MediaTek, but with a price that Alcatel says will come in under the $350 mark unsubsidized. This isn't just frugality for its own sake, either.
Alcatel sees the rise in "bring your own device" deals such as T-Mobile USA is popularizing as being the way the industry as a whole will shift, and it believes it's ideally placed to take advantage of that momentum. On paper, the specifications of the Idol X+ certainly suggest they might have a point.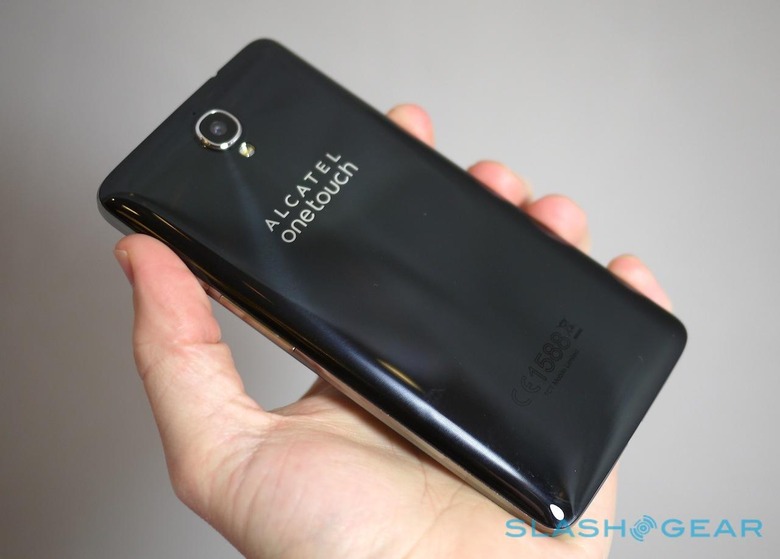 The company's target with the Idol X+ isn't the iPhone, or the Samsung Galaxy S 4, but devices like the Moto G which have been surprisingly popular in recent months, particularly unlocked and unsubsidized. Put Alcatel and Motorola side-by-side at the point of sale, and in a game of "spec sheet bingo" the Moto G starts to look a little underwhelming.
The OneTouch is pleasingly slim at 7.9mm, though uses a little too much glossy plastic for our liking, but build quality generally feels good. What might present a problem for Alcatel is getting sufficient people to actually pick it up and make that comparison. The Moto G may have less capable hardware but the Motorola name is far more broadly recognized, and half of the game is getting retail staff to actually recommend devices like the Idol X+.
Alcatel OneTouch Idol X+ hands-on video:
Alcatel has a plan to address that, however, SVP of North America Steve Cistulli told us. The company is planning a six month attack on retail, on the back of the OneTouch Fierce and Evolve arriving on T-Mobile USA, working to improve the visibility of the brand and then hopefully build a halo under which devices like the Idol X+ can launch.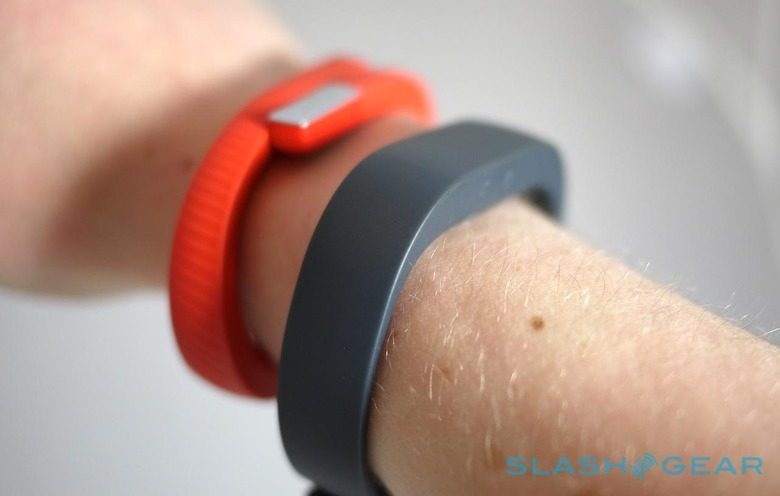 That means a slight delay before the Idol X+ goes on sale in North America. The phone will turn up in stores in China this month, followed by Europe in February; the US and Canada will have to wait until some point after that. Similarly, Alcatel's wearable – branded the BOOMBand in China, though the US name hasn't been decided upon – will only work with the Idol X+ – an even less sensible strategy than Samsung's Galaxy Note 3 limit when the Galaxy Gear smartwatch first launched – until the second-gen version due in Q2 2014, which will broaden device support and increase the feature set.
We're hoping the battery life increases too. Alcatel told us the Fitbit-like dongle – which slots into a particularly Fitbit-esque wristband – should last for around 36 hours of heavy use, though didn't say exactly what combination of movement tracking, along with call and message notifications, would comprise "heavy use."
Still, even with rough edges, there's a lot to like about the OneTouch Idol X+, and not least its price. If the company get get it in front of enough people, or even better tie its message of unsubsidized value into a significant carrier push like that of T-Mobile, 2014 might end up being Alcatel's year.