Samsung Galaxy S5 Camera Features Expanded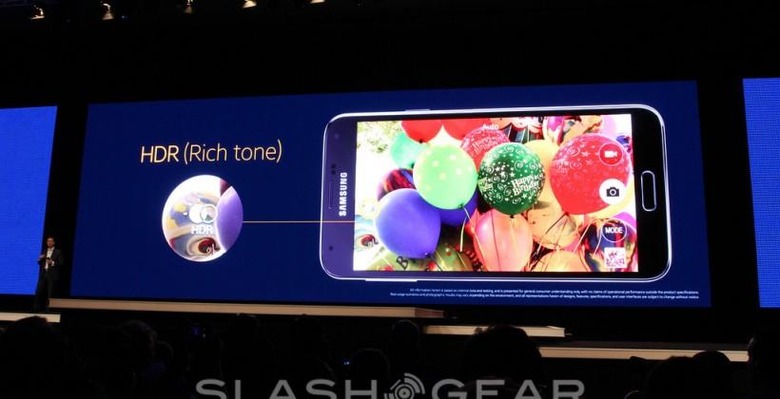 This week the folks at Samsung have begun detailing the Samsung Galaxy S5 for everything from its data speed to its camera. With a 16-megapixel back-facing camera and a 5-megapixel camera up front, the Samsung Galaxy S5 continues to be a leader in the industry. But Samsung is pushing a litany of effects and new abilities to make certain they're ahead of the pack.
First, you're going to want to know about the new way Samsung has pushed your ability to take photos. If you grip all four corners of the Samsung Galaxy S5 at once, you'll take a photo. This shot is taken in 0.3AF and 16-megapixels with or without HDR, as well.
NOTE: You can see our full Samsung Galaxy S5 hands-on right this minute as well. We'll be expanding this hands-on session tonight as well – have at it!
Inside this camera you've got the fastest autofocus on a smartphone today, allowing you to take quick-shots with ease. You've got HDR for both photos and video. This smartphone works with depth of field you can select yourself to simulate a depth of field like you'd have with a DSLR camera.
This is all made possible with a new camera chipset that sits alongside the standard processor for dedicated photo and video processing. This is besides the (still unnamed) 2.5ghz quadcore processor that's also under the hood.