Nokia Asha 230 hands-on
We've always had a soft-spot for Nokia's Asha range here at SlashGear, and the Asha 230 is no different, an even smaller, more affordable point of entry to the Finnish company's well-designed touchscreen handsets. Paring back the pricing even more, thanks to skipping 3G and WiFi, the Asha 230 (and its dual-SIM variant) is the smallest Asha touch model yet, fronted by a compact 2.8-inch QVGA touchscreen.
In the hand, it's another sturdy and tactile device from Nokia, wrapping up Lumia-style colors in a pebble-like form-factor. The display is hardly the best we've seen, and can look washed-out when you look at it side-on, but the Asha OS is fairly responsive and typing wasn't too arduous despite the diminutive dimensions.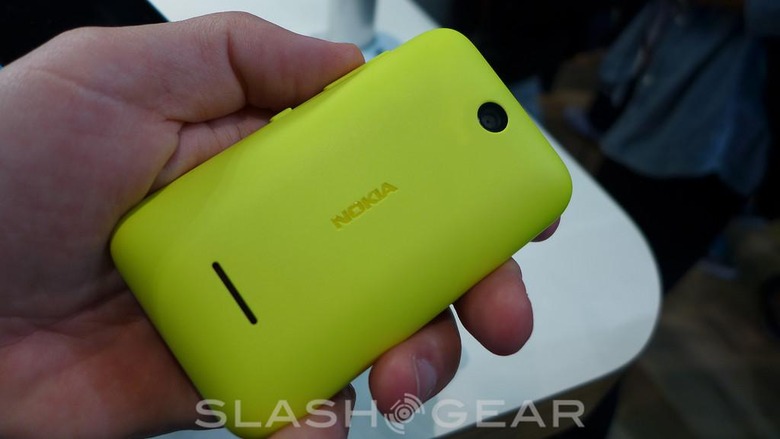 That's good news, since Nokia is pushing the idea of messaging hard with the Asha 230. WhatsApp and LINE are preloaded, among other apps, and combined with the lengthy battery life it could be a solid little communications tool. Unfortunately sending anything more than text is likely to be a slow-going, given the sluggish data options.
Nonetheless, there's something appealing about Asha Touch, even if we'd now rather step up to the Android-powered Nokia X (though admittedly it's twice the price).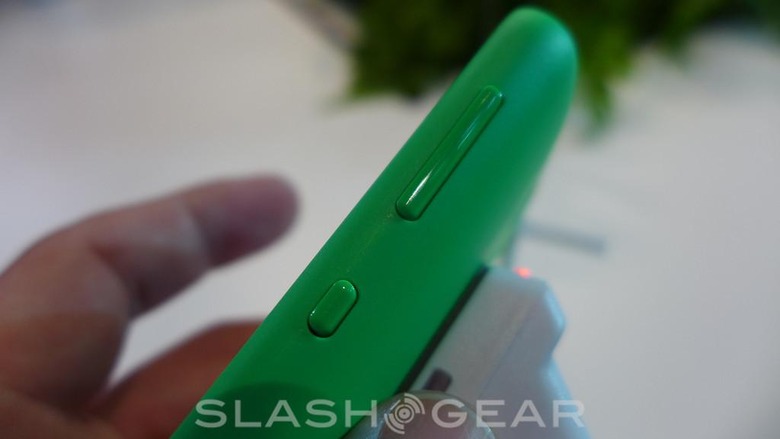 Best of all, the Asha 220 debuts Nokia's newest Asha Touch OS, version 1.4, with features like 7GB of OneDrive storage, Mix Radio access (though not much use without WiFi or 3G), and an updated Fastlane. It boosts the slightly-smart credentials of the platform, and will be rolled out to 500-series Asha phones from April.