Nokia Asha 230 and Nokia 220 push OneDrive to next billion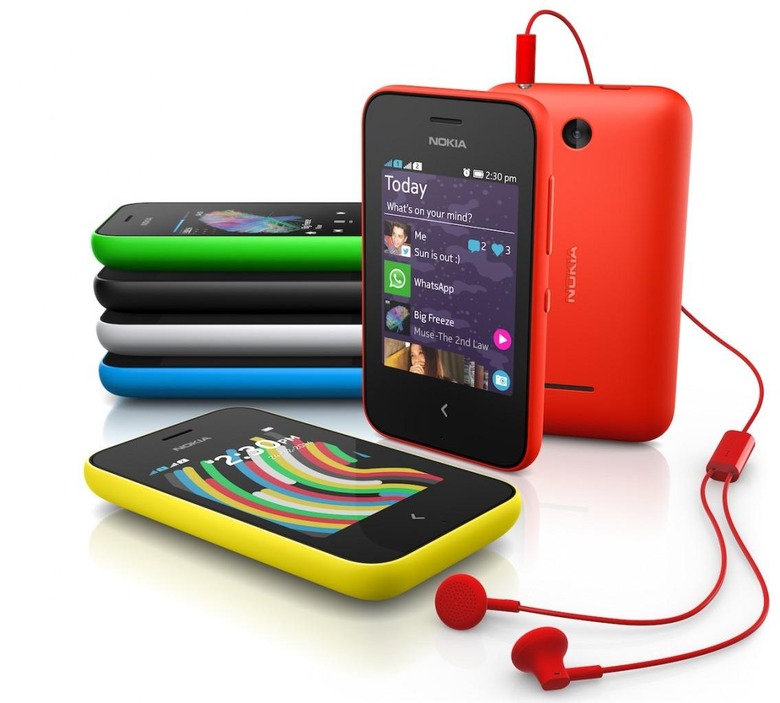 Nokia keeps hacking away at the so-called next billion mobile users, and now the Finnish company wants to get them hooked up to the cloud with the new Asha 230 and Nokia 220. Fresh to MWC 2014, the Asha 230 brings features familiar from the existing Asha touchscreen line to an even lower point of entry, price-wise, while the Nokia 220 has a more traditional form-factor but is also the company's cheapest ever device to include cellular data.
The Asha 230 (and its dual-SIM version) are billed as "My First Asha", a €45 ($62) pre-tax and pre-subsidy stepping stone into Nokia's touchscreen range that goes on sale from today. It has all the apps of the Asha 500-series devices, but tops out at 2G data (i.e. GPRS) and lacks WiFi.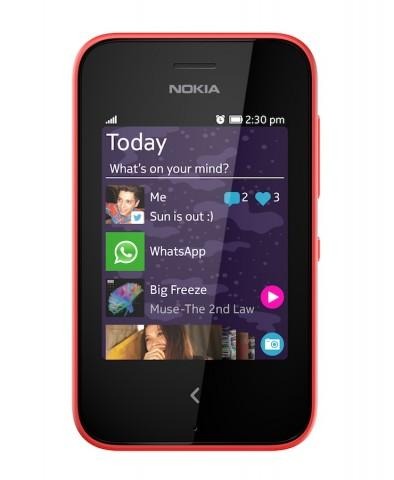 Still, you get quadband GSM (850/900/1800/1900) and Bluetooth 3.0, a 2.8-inch QVGA touchscreen, microUSB port, and a 1.3-megapixel camera. Nokia also preloads Facebook, Twitter, LINE, WhatsApp, and WeChat – all with push notification support – and online HERE Maps is available, while ten games can be downloaded free of charge from the Nokia Store. The Xpress Browser is also loaded.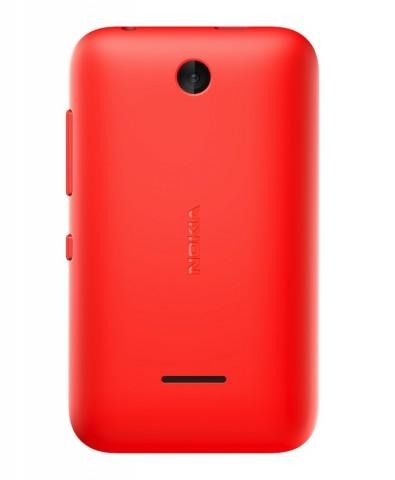 The Asha 230 also debuts the latest version of the Asha Software Platform, v1.4. That puts Twitter in the Fastlane of notifcations, as well as adding voice-guided "selfies" that talk to you to help you line up a shot, and throws in 7GB of OneDrive storage from Microsoft. That chunk of cloud can be used for automatic photo uploads, though it's turned off by default. Nokia Mix Radio is also brought over in Asha 1.4, though that'll be of more use to the WiFi-enabled Asha 500 series when they get the new OS version in April.
Nokia Asha 230 and 230 Dual SIM:
As for the Nokia 220 (and its dual-SIM variant), that's the company's most affordable data-capable product ever, coming in at just €29 ($40) pre-tax and subsidies and also going on sale from today. It has dualband GSM (900/1800) and GPRS data connectivity, along with Bluetooth 2.1 (though no A2DP audio support) and a microUSB port.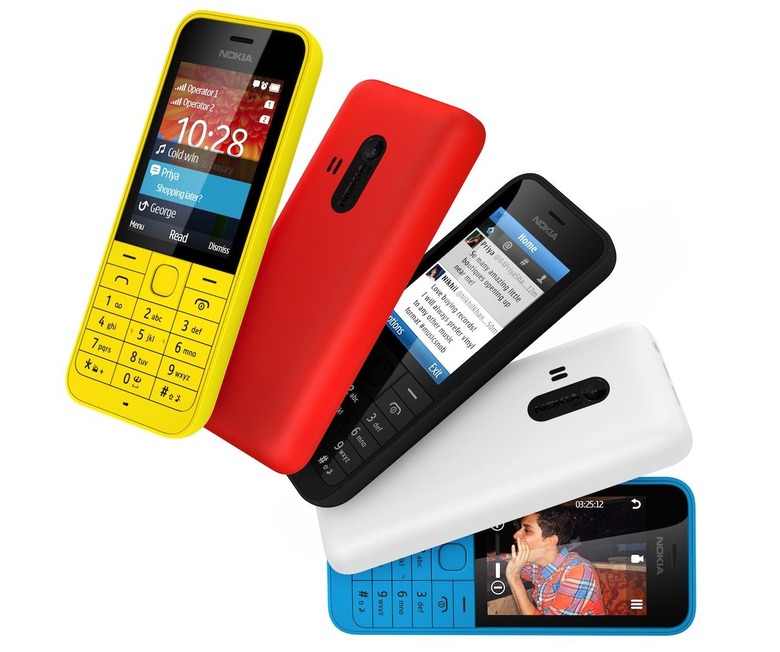 A 2.4-inch color display is up front while a 2-megapixel camera is on the back, and the rear covers are interchangeable for owners to swap colors: like the Lumia range, there'll be a selection of bright hues to pick between, including red, black, white, yellow, and cyan. Facebook and Twitter are preloaded, as are an MP3 player and FM radio, and six Gameloft games.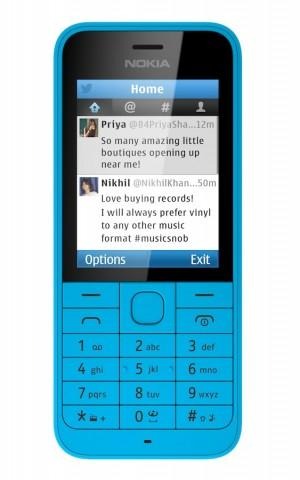 Nokia's Xpress Browser does its usual server-side compression to minimize data use, and the 220 paves the way for the Microsoft takeover with Bing the default search; interestingly, Nokia's research indicates Microsoft could benefit from as much as a 5x bump in Bing users when the developing market gets its hands on devices like the 220 where the search engine is the default. Battery life from the 1,100 mAh removable battery is up to 29 days standby or 13hrs talktime on the 220, or 24 days standby or 13hrs talktime on the 220 dual-SIM.
Nokia 220 and 220 Dual SIM: