LG G Pro 2 hands-on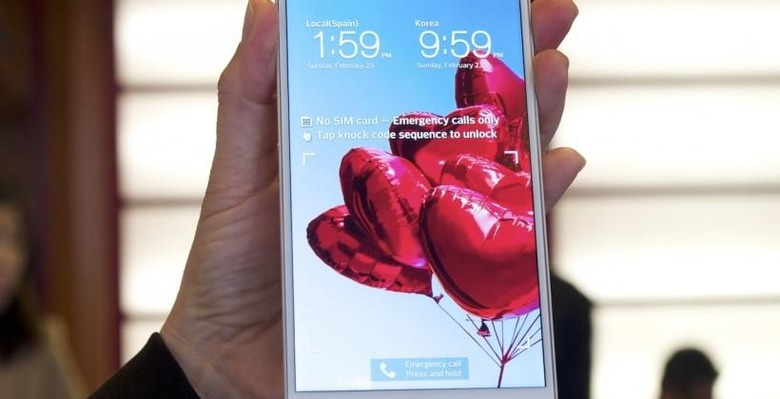 LG has brought its new phablet, the LG G Pro 2, to MWC 2014, and we've been getting to grips with the 5.9-inch Android smartphone here at the show. The South Korean company isn't letting the grass grow under its feet, either, equipping the G Pro 2 with a 13-megapixel camera capable of recoding 4K video in addition to images with optical image stabilization. Read on for our first impressions.
As you'd expect from a flagship, the G Pro 2 ticks all the right boxes: a 1080 display, fast Snapdragon 800 processor running at 2.26GHz, and 3GB of memory. It also trims the display bezels right down, a technique LG used to good effect on the G2, here to around 3.3mm.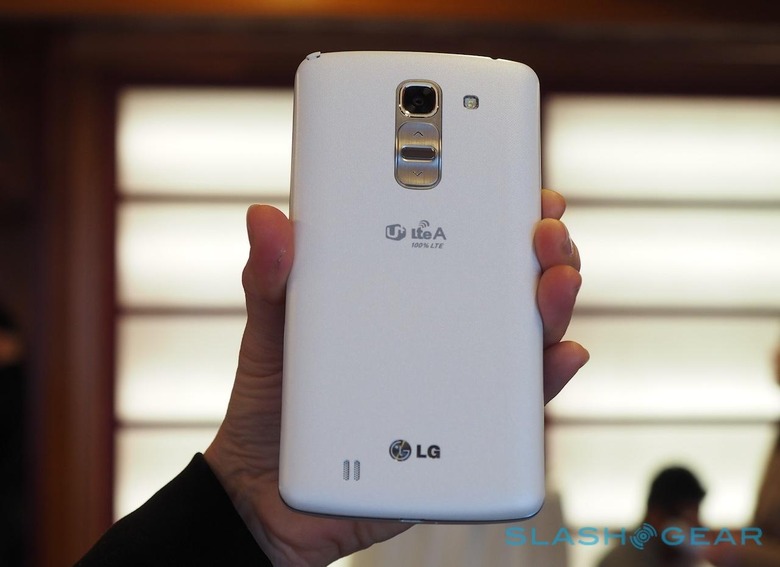 It's something you appreciate as soon as you start using the phone. The 5.9-inch IPS LCD panel has excellent viewing angles and is bright and clear, dominating the front of the handset. Despite the size it's not too unwieldy, and LG has brought over the rear button cluster as on the G2 for power/lock and volume control.
That makes the G Pro 2 easier to use single-handed, though LG has done some software work to help there too. There's a split-screen view for showing two apps on-screen simultaneously, much like Samsung offers on the Note series, while the new "Mini" view brings up a minimized homescreen thumbnail when you swipe across on the navigation buttons. That's scaled for using to one side of the display with your thumb.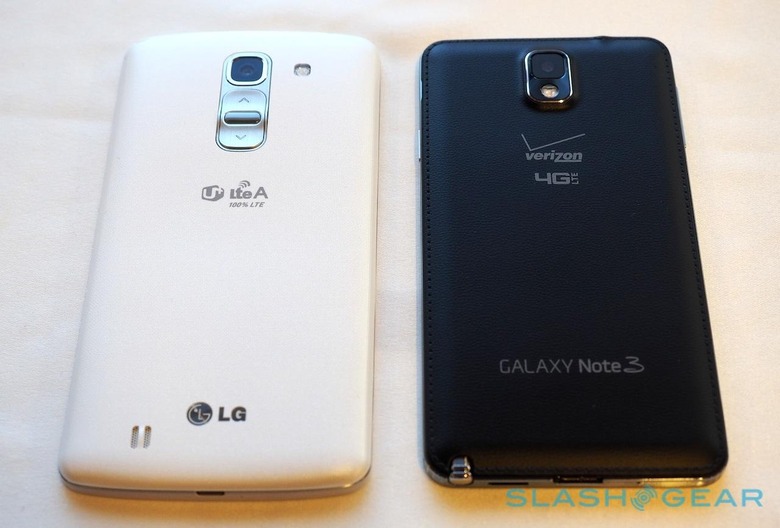 There's also the return of LG's KnockOn system, which allowed G2 users to wake the phone with a double-rap on the screen. That's been evolved into KnockCode for the G Pro 2, which now supports a rhythm-based passcode so that the device can be secured; up to eight knocks can be programmed.
Build quality is good, though like LG's other recent handsets it's plastic rather than metal. Happily with a phone of this size the removable rear panel – which allows access to the sizable 3,200 mAh battery – is textured to make it easier to hold.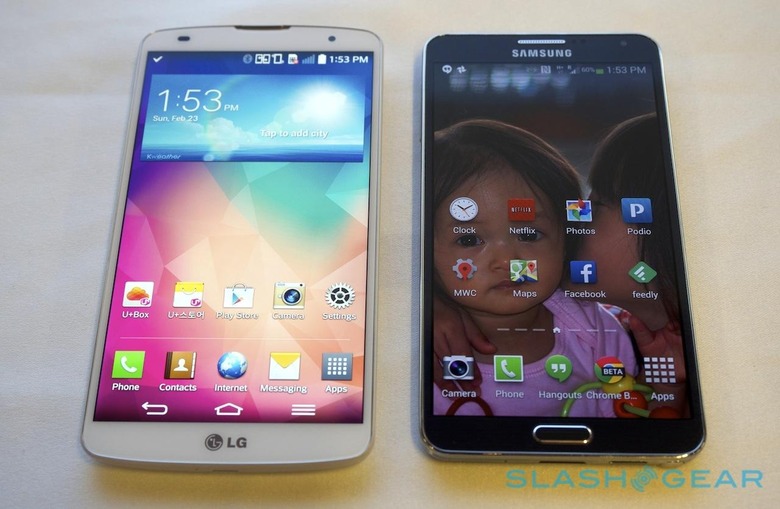 In addition to the 4K camera mode, there's also slow-motion – at 120fps – though only at up to HD resolution. The front-facing camera is an impressive 2.1-megapixels, too, and all of LG's usual software features in the camera app are present, like burst shot.
All in all, the LG G Pro 2 is shaping up to be an impressive device for those who want the screen size of a phablet but aren't interested in a stylus as Samsung would include. The company isn't talking release plans for anywhere other than Asia yet, however, where it will arrive in March.