Qualcomm Snapdragon 610/615 bring 64-bit octacore to midrange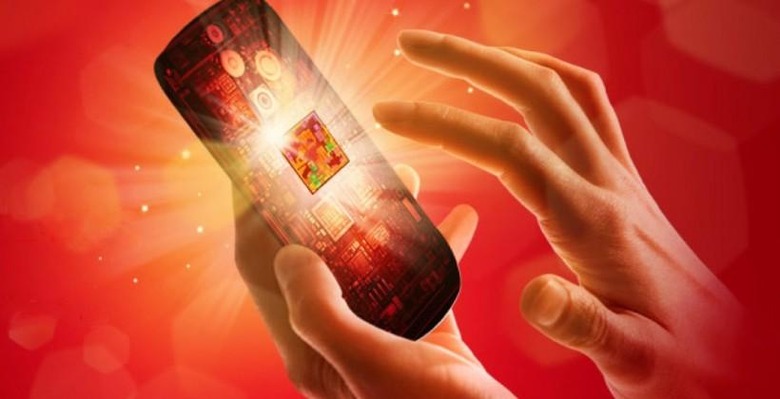 Octacore mobile chips are usually the preserve of flagship phones and tablets, but Qualcomm is aiming to bring an abundance of cores to the midrange with its new Snapdragon 610 and 615 processors. Revealed at MWC 2014 today, the new processors include Cat4 LTE modems, dual-SIM/dual active (DSDA), and 64-bit support, with the Snapdragon 615 packing eight ARMv8 cores, while the 610 includes four. While you might think more cores means more power consumption, Qualcomm is arguing that actually the opposite is true.
That's because of the way Qualcomm can selectively power up and down the cores and the Adreno 405 GPU. As processing becomes more efficiently carried out and load-balanced, so Qualcomm's argument goes, it actually ends up saving on battery life over time because things are getting done faster, and the SoC can slip more readily back into low-power mode.
The Adreno 405 gets DirectX 11.2 and Open GL ES3.0 support, with hardware-accelerated geometry shading and hardware tessellation, which should give games on midrange devices a boost. There's also Full Profile Open CL support, and devices running the Snapdragon 610/615 will be able to drive up to 2560 x 1600 displays and do Miracast wireless streaming.
Connectivity, aside from the LTE, includes 802.11ac WiFi and Bluetooth 4.1, and there's backward compatibility with HSPA+ (42Mbps), CDMA, and TD-SCDMA.
Qualcomm expects the new Snapdragon chips to begin sampling in Q3 this year, with the first products to use them hitting shelves in Q4 2014.