Samsung Gear Fit hands-on: Curved AMOLED health wearable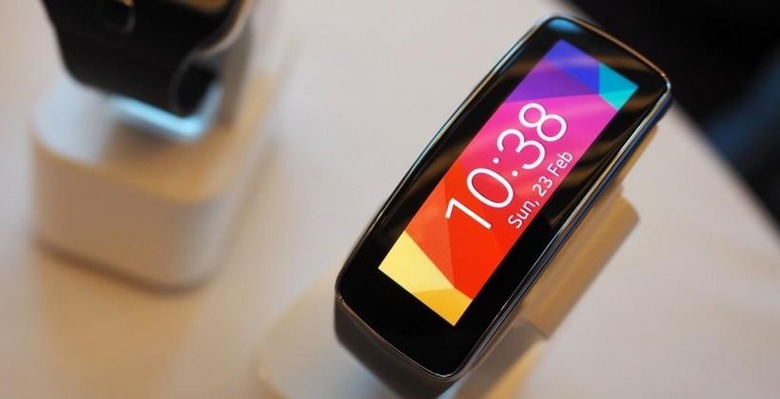 Let's be blunt: the Samsung Gear Fit looks just how we were hoping the original Galaxy Gear would in September last year, a sinuous strip of bright, curved OLED for your wrist. The health-centric sibling to the Gear 2 and Gear 2 Neo, the Gear Fit has a smaller touchscreen – 1.84-inches and 423 x 128 resolution – but which does most of what the Neo can in a more space-age package. Read on for some first-impressions.
Samsung is pitching the Gear Fit as a healthy-lifestyle device, as the name suggests, though you can be a couch potato and still find the wearable useful. Intended to take on straps like the UP24 and Fitbit Force, it uses an accelerometer and gyroscope to track steps in the inbuilt pedometer app, as well as other exercise types and sleep patterns.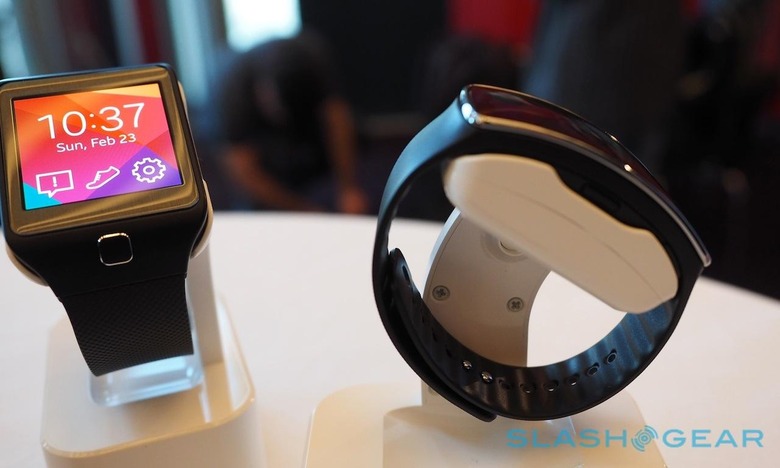 However, unlike Jawbone and Fitbit's products, there's a heart rate sensor built into the curved inside face of the Gear Fit. That takes a reading every ninety seconds through the day, feeding the data into Samsung's Exercise app via Bluetooth 4.0 LE connection to your phone.
If you're not so concerned about your health, the Gear Fit also works for notifications. It can show new email, caller ID, and social networking updates, as well as notifications from other apps, and ping up your upcoming schedule to your wrist. Samsung uses Smart Relay to link the two intelligently, so if you're looking at a notification on the Gear Fit and then pick up your phone, the relevant alert is automatically opened up on the device.
There's also the Media Controller app to handle playback of music on your phone, and third-party developers will be able to create software to run on the band (though Samsung won't tell us what OS – Android, Tizen, or something else – the Gear Fit actually runs). Samsung will offer interchangeable bands – initially in black, orange, and grey – and the whole thing is IP67 resistant to water and dust, and measures in at 23.4 x 57.4 x 11.95 mm and 27g.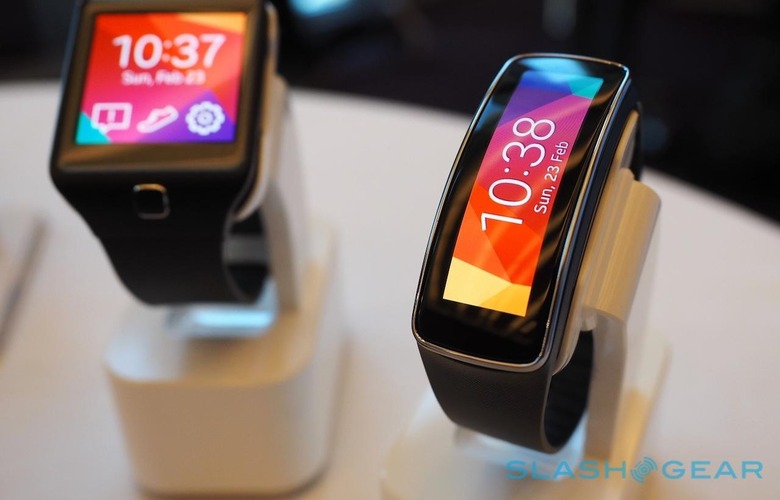 It's obviously too soon to tell about battery life, but Samsung suggests the 210mAh battery is good for up to 3-4 days of "typical" usage – whatever that is – or up to five days of "low" usage. We certainly found it appealing on our wrist, the combination of the ticker-like display aspect ratio, the gentle curve which is easy to swipe a fingertip across, and the overall responsiveness making for a particularly tactile gadget.
Samsung tells us the Gear Fit will begin shipping globally from April 2014, though the company is yet to announce pricing.