LG G2 mini hands-on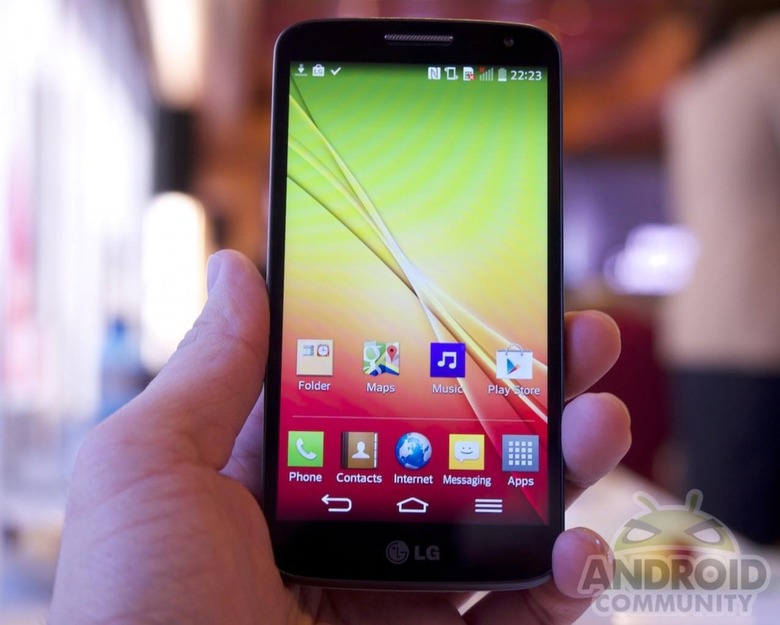 LG hasn't just brought the huge G Pro 2 to Barcelona, but its much smaller G2 mini as well, the shrunken version of the LG G2. Making compact versions of your existing high-end phones isn't new, but how "mini" can the specifications of your smaller phone get, before it no longer deserves to bear the same name as your flagship? Read on for our first impressions.
Like Samsung and HTC before it, LG has taken more than just a miniaturization ray to the G2 to produce its mini variant. The size is down, of course, and outwardly the G2 and the G2 mini look very similar, with narrow display bezels, a cluster of buttons – power/lock and volume – by the rear camera, and the absence of physical buttons on the front.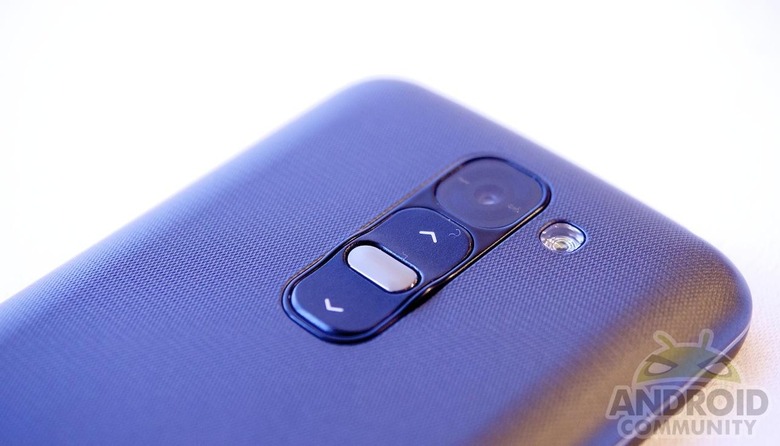 However, the specifications have been shrunken too, with a mere Snapdragon 400 at the heart of the G2 mini rather than its bigger brother's Snapdragon 800. It only has a 4.7-inch 960 x 540 resolution display, too, which although bright and clean left us missing the Moto G's 1280 x 720 panel.
It's easier to hold than the G2, thanks to the overall smaller size and the textured back panel, while the weight has also been reduced. You still get Android 4.4 KitKat, which seemed to run reasonably in the limited time we had with the G2 mini, but the camera is trimmed to just 8-megapixels.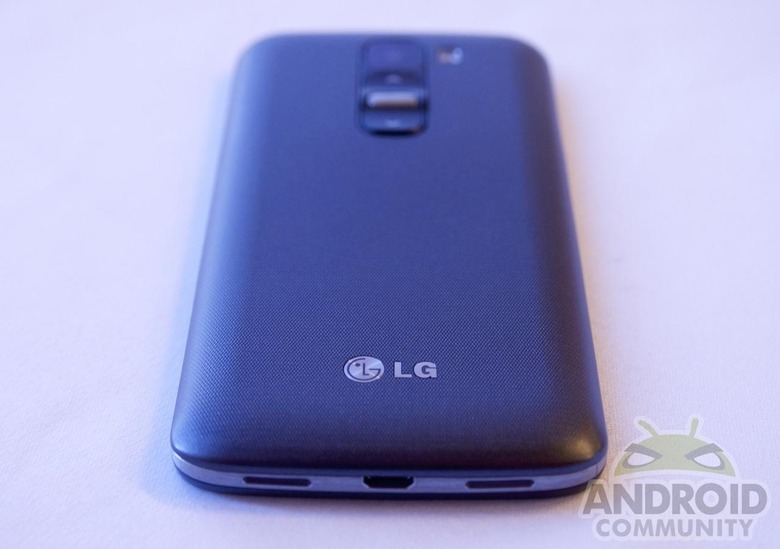 Happily, the bulk of LG's software enhancements – like KnockCode as we saw on the G Pro 2 – are included, which does at least bring some feature parity there. Still, there's no denying that this is a "G2" by name and style only; as was the case with HTC and Samsung's "mini" phones, this is more about branding than bringing flagship abilities to a smaller display size.
Whether that works out in the long run with the LG G2 mini we'll have to wait and see when the smartphone begins shipping later this year.