LG G2 Mini packs 4.7-inch screen and Android 4.4 KitKat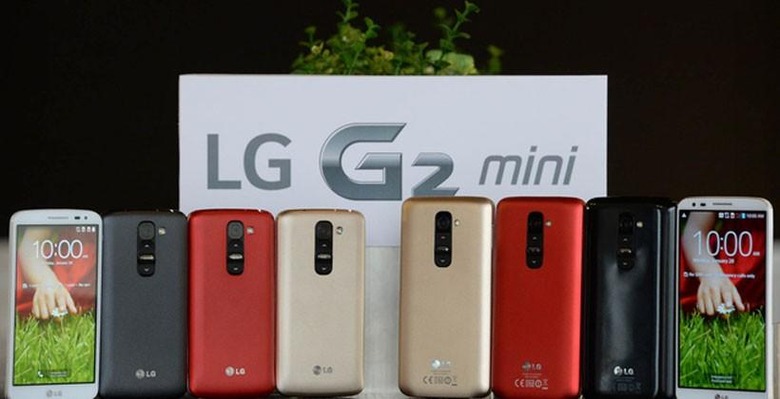 Fans of LG smartphones will be glad to hear that another device has been announced. The new smartphone is the LG G2 Mini. As the name suggests, this is a smaller version of the already available LG G2 smartphone that we reviewed last September.
While the original full-size LG G2 got a big 5.2-inch screen, the G2 Mini gets a smaller 4.7-inch screen. It's a bit odd to call a device with a screen that large mini considering it's still larger than many other devices out there. The official unveil for the G2 Mini will come at MWC 2014 next week.
Along with the smaller screen, the G2 Mini gets hardware that isn't as good as the full size G2. The Mini will be available with either a Snapdragon 400 or NVIDIA Tegra 4i chip rather than the G2's much better Snapdragon 800 processor. Screen resolution is another place that LG cut corners on the G2 Mini.
The 4.7-inch screen has a native resolution of 540 x 960. The rear camera on the Mini is an 8MP unit and the operating system is Android 4.4 KitKat. The phone is offered in a dual-SIM version. Power comes from a 2440 mAh battery and onboard storage is 8GB with a memory card slot for expansion. Pricing is unannounced and the device will launch first in Russia before heading to the Middle East, Latin American, Asia, and Europe. There is no word on the device coming to the US at this time.
VIA: The Verge