Sony SmartBand and Lifelog Camera hands-on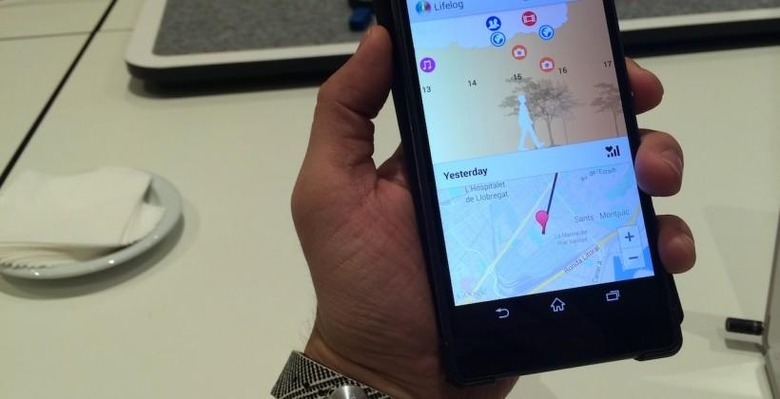 "Log your day, every day" Sony says, hoping that it's the SmartBand SWR10 you choose to do that with, not just a pen and paper. The company's new wearable was previewed back at CES last month but the company saved the details for Mobile World Congress, outlining how the Bluetooth-connected dongle – and, eventually, a Smart Lifelog Camera companion – could not only do the work of a fitness tracker but integrate in every facet of your life. We grabbed some hands-on time to find out more.
Outwardly, the SmartBand's "Core" looks much like other band-interchangeable trackers we've seen over the past year or so, a small plastic nugget which slips into a silicone rubber strap to go around your wrist. It's IP58 waterproof, which means it can be work while swimming or in the shower, and uses Bluetooth LE to connect with an Android smartphone, with NFC used to streamline the pairing process.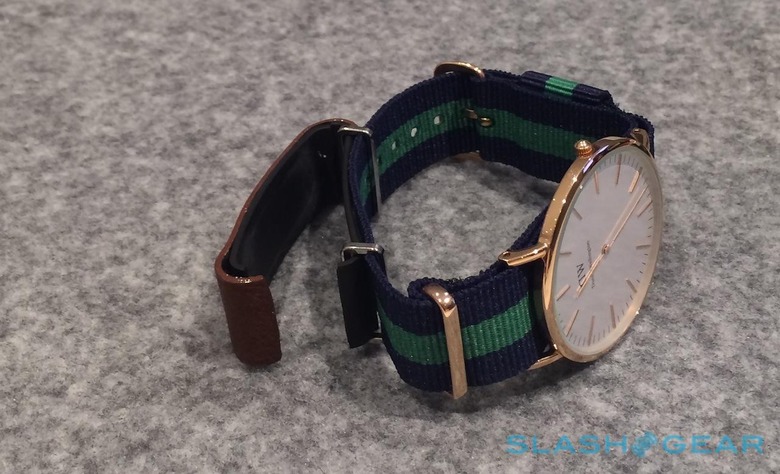 The strap isn't the only way of wearing the SmartBand, however. Sony showed us an adapter it expects to be popular with those who already have a wristwatch they like, allowing the Core to piggyback on the buckle rather than demand you wear something on both wrists.
Either way you wear it, the SmartBand tracks steps and sleep patterns, synchronizing that data to the smartphone. If they're paired at the time, however, it can add in GPS location, so you can track your runs on a map. Tapping the band can be set to control music playback on the phone, or to trigger taking a photo if you're trying to frame the perfect group shot.
Sony SmartBand SWR10
Where the life-logging comes in, however, is in how the Sony app integrates data from the wearable with what else you're doing on the phone. You can think of the Lifelog software as a digital diary of sorts, combining your location data and movements from the Core with nearby points-of-interest, who else you were with, and photos you've taken at the time.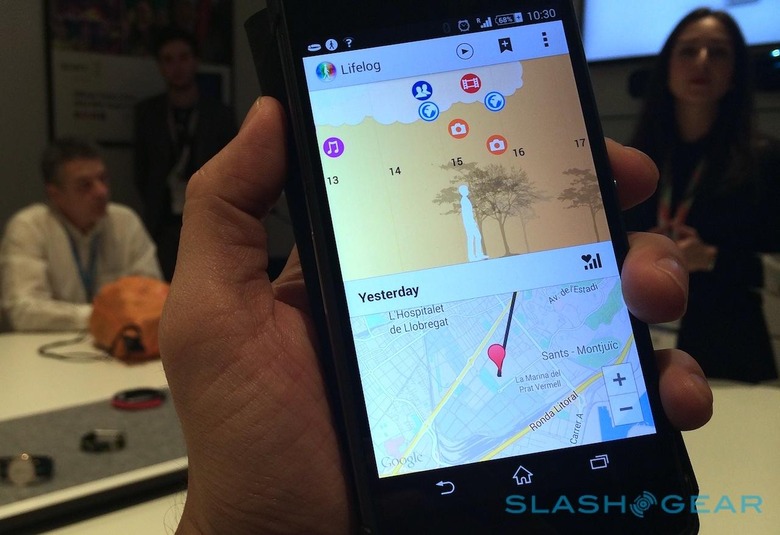 Tapping the SmartBand can "bookmark" that event, flagging it up in the app as something you're likely to want to review in your digital diary. That could be a particularly good restaurant, Sony suggests, or a birthday party.
Eventually, Sony may integrate a standalone camera into the Lifelog system too. The Smart Lifelog Camera is only a concept right now, but would basically work a little like Narrative's Clip, snapping images automatically that would get fed into the app without user-involvement.
Sony Smart Lifelog Camera Concept:
Sony will be offering the SmartBand Core with two different sizes of black strap for €99 ($136), along with different colors of accessory bands in packs of three for €25 ($34). They'll begin shipping in March. The camera concept, however, is something Sony is only investigating at this stage.