Mobile World Congress 2012 Wrap-up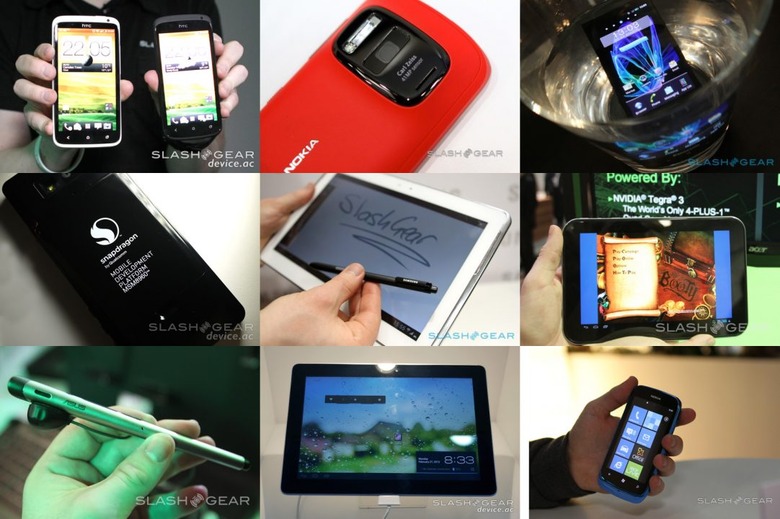 At what must be one of the most beautiful venues on earth to have a conference such as this, we've got
, a yearly event which takes the whole world's mobile device market and gathers it up into one big week-long masterpiece. Of course it's not as perfectly simple as that, and if you've never been to the event or have never tried to follow along with
from it before, you may very well have a hard time fitting all the pieces together. That's why we've got this easy to read, easy to decipher guide for you to work your way through all of the devices and services announced, displayed, and teased during the events – have a look!
What we're going to do here is separate everything by brand. First there's a big set of smartphone and tablet manufacturers, then we've got Google, then the big processor manufacturers, Microsoft, and the rest. I should also let you know that we're not quite done yet here, with a selection of other oddities still up our sleeves set for release over the next few days as well. Continue checking our
for the full pack!
One of the first events we attended was an LG booth preview, this meeting / miniature keynote had us also able to check out the full line of devices announced the week before MWC 2012 by LG. We were able to check out the full
including the L7, L5, and L3 in all their mid-range glory. Next we had a peek at the all-powerful
, a Tegra 3 toting next generation smartphone following up on the original world's first dual-core smartphone, the LG Optimus 2X. Another follow-up nest-generation device we got to handle was the
, and the LG response to the Galaxy Note, the
, a massive smartphone / tablet hybrid with a 4x3 height x width ratio.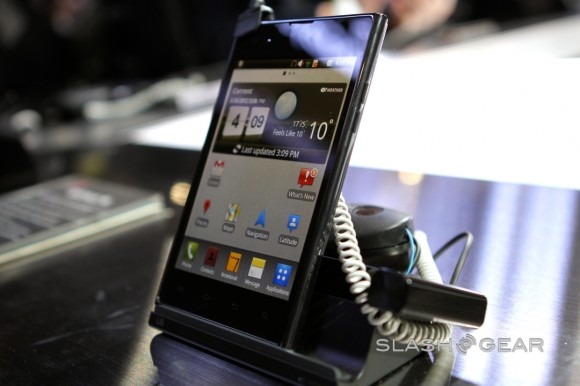 Sony decided to doll out a couple more Xperia devices, each of them slightly unsurprising to a fine degree. We first got
that the Xperia P existed, then got a
with the device. We also finally got to handle the fabled
in all its square goodness.
[aquote]HTC brought its A-game and threw it all out on the floor[/aquote]
If there was one smartphone manufacturer that brought their A-game and threw it all out on the floor, drew a line in the sand, and said "let's do this thing", it was HTC. They both introduced and described their brand new hero line of devices, HTC One. This line of devices features high-quality sound from Beats Audio, fabulous high resolution and sharp displays,
for fabulous photos inside of Sense 4.0, and a high quality overall experience in each device. The devices dropped like this: first there's the
- the lowest spec'd device with a classic shape.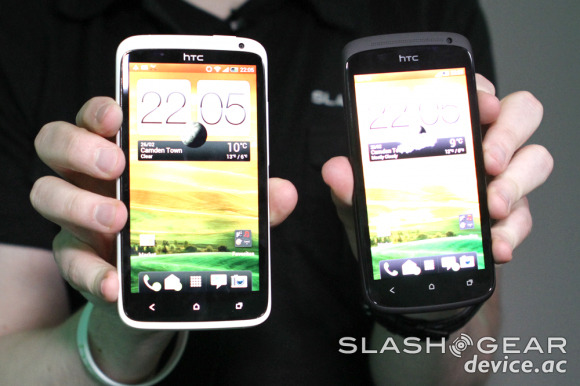 Then there's the
international version and the
as well – note here right away that the HTC One naming scheme will stick around no matter which carrier these devices are on, HTC holding strong to their hero line guarantees. Plus there's the
as well as its
relative by the same name. HTC One X is the hero of heroes and comes with either an NVIDIA Tegra 3 quad-core processor or a Qualcomm Snapdragon dual-core processor depending on if you get the international or AT&T version, respectively. We got hands-on looks at the
, the
, and the
as well.
[aquote]Nokia was a fantastic force this year[/aquote]
Nokia was another fantastic force this year at MWC 2012, not least of all because of their awesome set of booths which both showed off their devices and provided press and brand friends an excellent place to work and relax during the week's madness. The devices Nokia dropped were pretty neat too, starting with the
Nokia Lumia 900 DC HSPA Global Edition
which we also got
There was also the physical keyboard toting
which we also got
with right after the release event. There was but one mid-range touchscreen device from the group in the
, then the giant
that rattled the whole event was the
complete with an undeniable 41 megapixel camera on its back – have a look at our
as well, and head to our
for a different guide to the awesome madness.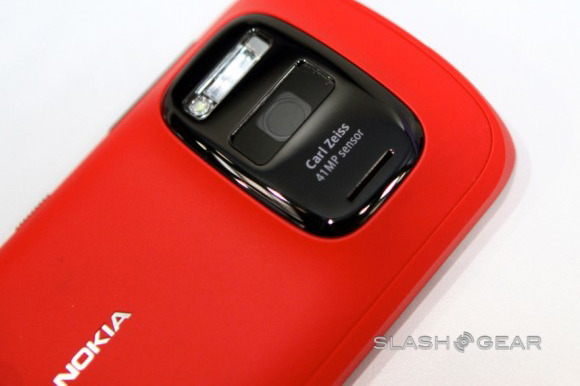 Three companies that brought one device each that triggered our "must touch" sensors were ViewSonic, Toshiba, and Panasonic. For the first manufacturer it was for the
, complete with an ultra high-resolution display and the ability to use two SIM cards. Then there was Toshiba with their
unnamed NVIDIA Tegra 3 toting tablet
complete with 7.7-inches of HD display and an ultra-thin profile. Then for Panasonic we got two hands-on looks t the ELUGA device, first in a
, then with the
dunking of the device in the water
for good fun had by all.
The folks at ZTE surprised us with several new devices including both
and
in a wide array of configurations. Perhaps the most impressive of these was an
quad-core processor toting smartphone by the name of ZTE Era. We got hands-on with the
as well as the Windows Phone Tango smartphone
[aquote]Samsung had an odd set of devices on hand[/aquote]
Samsung had a highly odd set of devices on hand for us to get hands-on experiences with including the
with its cool projector top and the
with its Galaxy Note abilities, S-pen (the tablet having no slot despite the silo on the original Galaxy Note,) and Galaxy Tab 10.1 stylings. For those of you looking for one solid device with no such super odd abilities on top, check out our hands-on with the
T-Mobile Samsung Galaxy S Blaze
, complete with everything you need for speedy daily living.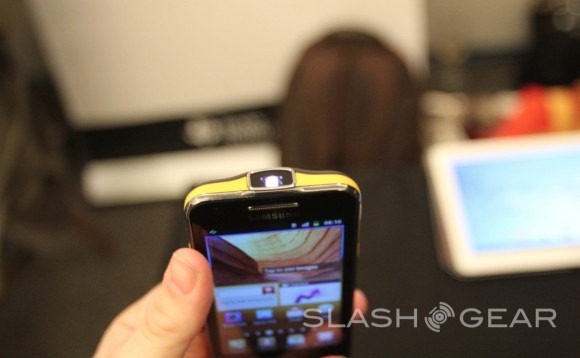 Two more groups that surprised us with some super excellent devices running high-powered processors were Huawei and Fujitsu. With Huawei we got hands-on with both the
and the
, a device which you'll also see a massive amalgamation of this weekend in a post about the model they made specifically for and of this device. It's a horse ascending into the air, all made out of the Ascend D Quad smartphone! Then there was the
Fujitsu unnamed NVIDIA Tegra 3 smartphone
which despite it having no finalized features just yet, seemed pretty impressive at the time.
ASUS revealed several new tablets in their now-named
including the
as well as the high powered
ASUS Transformer Pad Infinity 700 LTE
. Then of course we got another glimpse of the
, this time with a release date and a stylus headset!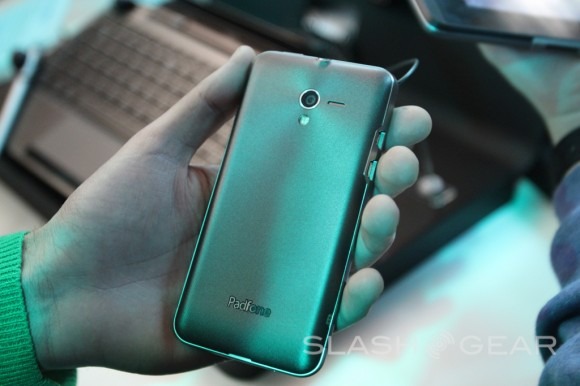 We covered the
for the Mobile World Congress main series of keynotes, of course, it having Eric Schmidt speaking on the development of the world for
that have
at all. He also spoke on privacy and how
as well as
have it and continue to allow you the control to keep yourself
He also spoke of
and there were quite a few
quotable moments also, especially in the Q and A section of the keynote. Schmidt mentioned
and
as well. Check out our
round-up of the Google keynote
for all of this information arranged once more.
[aquote]Qualcomm took some awesome shots at the competition with the Snapdragon S4[/aquote]
For processor power we go to see great offerings from each of the big powerhouses, first up Texas Instruments with their
as well as information on how they'll be teaming up with
for future OMAP 5 toting devices. Qualcomm took some awesome shots at the competition with the
Snapdragon S4 and Gobi 5th gen
while we took a look at the
for S4 and spoke with the team, this resulting in the note that
in the mobile marketplace.
Intel certainly does appear to be taking a good run at the market recently, on the other hand, here at Mobile World Congress with the
Orange Santa Clara Medfield phone
in all its glory. Then there's NVIDIA, which if you simply take a peek at our hands-on with
Shadowgun Deadzone multiplayer
, you'll only see a tiny fraction of what we'll be publishing soon – and don't forget about the massive amount of Tegra 3-toting smartphone released this past week alone.
Microsoft took each of these chipmakers and put them all in one room together with the
, having a tablet each from
to show off Windows 8 for the consumers of the future. We also saw the preview on a
and saw how it
all works together as you would expect it to.
The app interface was
the shoe system worked extremely well on
as well as any PC
with the ability to run a USB stick
. You can also
download the Windows 8 Consumer Preview
right this second if you'd like to.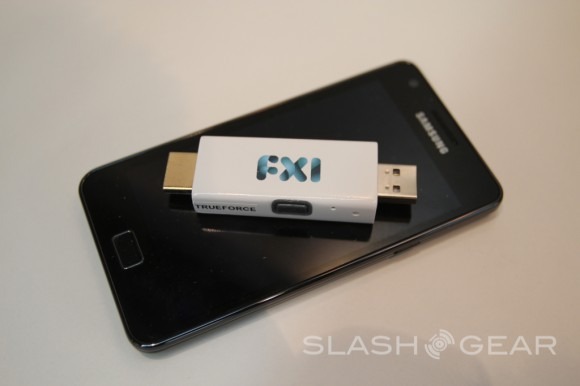 Of the oddities we've posted thus far, I recommend you check out the following:
and
MTV's under the thumb Social TV
for starters, then
the world's smallest PC to keep your sweet tooth hungry. You of course then must also view our look at the
Neonode 3D touch for tablets and phones
hands-on experience we've got along with the one vehicle we checked out: RIM's own BlackBerry vehicle, the
complete with BlackBerry phone and PlayBook tablet integration.
Again there is a selection of content still coming from our Mobile World Congress 2012 crew at the time of this posting, and you can catch all the action through our [MWC 2012 portal] for access to it all!