ZTE Era revealed with quad-core Tegra 3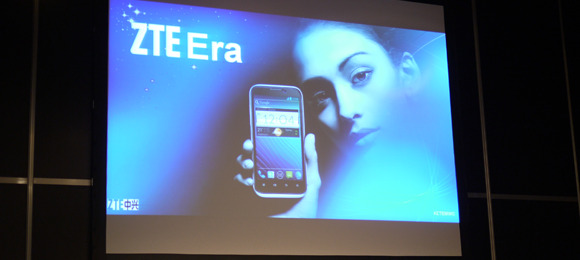 There's no doubt that the mobile smartphone market is alive and well this year at MWC 2012, and both ZTE and NVIDIA are prime examples of companies that are bringing the fury. Today at a press conference the ZTE group have announced eight new Android and Windows Phone devices, starting with the most impressive ZTE Era. This device is a 4.3-inch qHD display having Android device running an NVIDIA Tegra 3 quad-core processor with 4-PLUS-1 technology and the whole unit is just 7.8 mm thick. This device will launch in the third quarter of 2012 to what we're sure will be a welcoming international market.
The folks at ZTE have made it clear that each of the devices they've revealed today with Android will be utilizing their Miflavor user interface on top. This interface is a skin quick essentially makes the whole Android experience what ZTE describes as user friendly (not necessarily more user friendly than Android Gingerbread or Ice Cream Sandwich is on its own, but user friendly none the less.) The ZTE Era is currently only being shown with Gingerbread in press images but will be running Android 4.0 Ice Cream Sandwich by the time it's set for release – we hope.
In fact ZTE has been mostly mum about their plans for Ice Cream Sandwich, favoring instead talk of how they'll be going LTE furiously throughout 2012 and how their own user interface is super awesome for Android. He Shiyou, Executive Vice President of ZTE, noted that "this is a new year for the ZTE brand" and we're certainly rooting for them to come up in the market. ZTE made it clear that they'd be releasing at least one Android handset for the US market in Q2 with an LTE tablet in Q3, but were not specific of the models.