Huawei Ascend D Quad Hands-on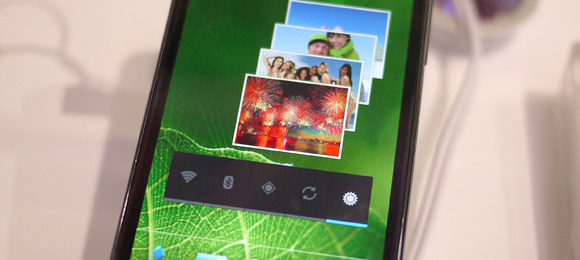 In Barcelona this week Huawei have revealed their newest quad-core set of devices, the smartphone of this batch being the Huawei Ascend D Quad. We got a chance to get some hands-on time with the thinner of two units this week, the thicker being the extended-battery version called Ascend D Quad XL with a massive 2500 mAh battery inside. The smaller of the two feels fabulous to hold, both high quality in build and looking like Huawei put their best minds to work on the aesthetics of this beast of a device.
The Ascend D has Huawei's own quad-core processor inside and is clocked at 1.5GHz, this build called K3V2 and said to have a 49% performance boost over conventional smartphones. This device is called by Huawei the "world's fastest smartphone" and though we're not able to confirm such a claim at the moment, it certainly does seem, even at this early stage in the software's build, that they've got a chance at putting some fire under the seats of their competition.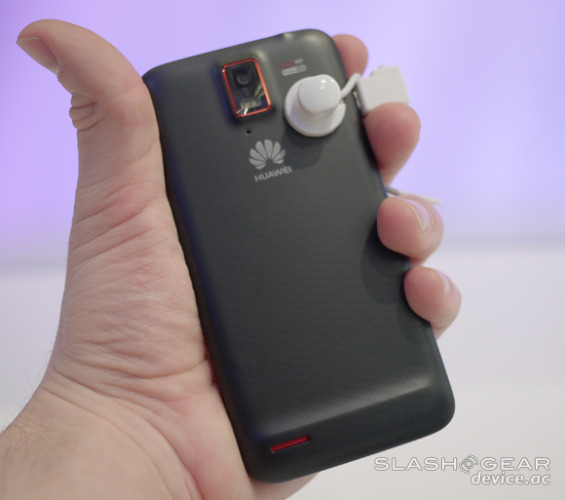 You'll find both Dolby 5.1 Surround Sound inside as well as an MHL connector to bring some fantastic looking and sounding presentations via HDMI. We've got a video of this magic taking place that we'll be uploading a bit later in the day, while photos of the device you'll find above and below now. You can check out the rest of our news from the events all this week through the following portals: [MWC 2012], for event-related information and hands-on head to [MWC Live], and for all the Huawei news you can handle head to [Huawei] – stay tuned!