Sony Xperia P official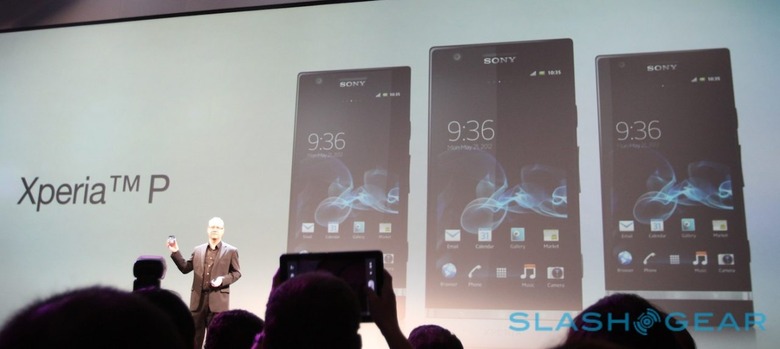 Sony's new Xperia U isn't the only new model for MWC 2012; there's also the Sony Xperia P, the third member of the company's Xperia NXT Series. A mid-range model slotting in-between the 3.5-inch Xperia S and the 4.3-inch Xperia S, the new P has a dual-core processor and new "White Magic" display that offers twice the brightness of a regular screen for better outdoor visibility.
There's also the same NFC Smart Tag system as in the Xperia S, using small NFC-enabled fobs to boot into different modes as well as mute the ringer. Sony will also offer a Media Dock for HDMI output to your big-screen TV, and you can shoot Full HD video with the 8-megapixel camera.
The Sony Xperia P will be available in three brushed aluminum finishes, arriving in stores in the middle of Q2 2012. Pricing is yet to be announced.
We'll have hands-on details and more with the Xperia P very soon!