Huawei MediaPad 10FHD Hands-on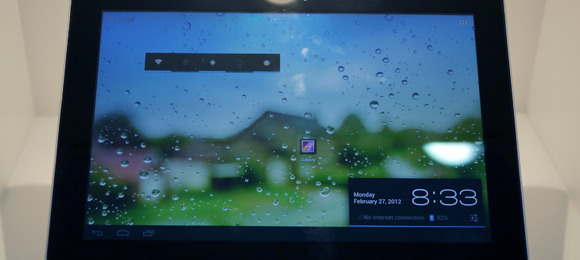 It appears that it's time for Huawei to enter the quad-core game with a fury as not only have they released a smartphone and a 7-inch tablet, they've got a 10.1-inch tablet with quad-core by the name MediaPad 10FHD as well! This device runs Android 4.0 Ice Cream Sandwich, has a 10.1-inch IPS LCD display at 1920 x 1200 pixel resolution, and is running on Huawei's own brand new quad-core system on chip.
While this device may bear a passing resemblance to its Huawei tablet predecessors as well as the Galaxy Tab 10.1, it truly is a unique vision in and of itself. The hardware here makes for both a light and accessible experience, rounded edges made to a degree which allows for a good grip while you're tapping away on what appears at the moment to be a completely vanilla Android user interface. This device not only seems to be a good next step for the manufacturer, it seems like a downright high quality tablet that'll compete well in the greater market as well.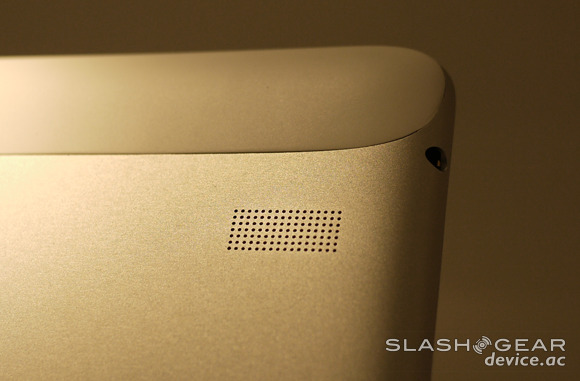 This device is able to work with 3G, LTE, and Wifi, has 802.11 b/g/n and Bluetooth 3.0, and of course has a variety of sensors inside for full engagement. This device has a light sensor, gravity sensor, and eCompass as well as GPS. It also connects with its own Huawei private connector which assures you that noone will want to steal your cord because it doesn't work with any other device. Have a peek at the hands-on images above and below, but don't expect video because the software is not quite ready for prime-time yet.