Qualcomm: Intel still uncompetitive in mobile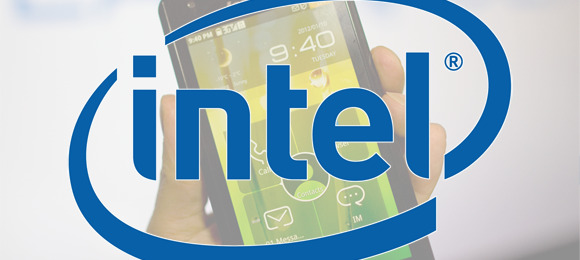 Intel's Atom Z2460 Medfield processor for mobile devices will struggle to compete with ARM-based chipsets such as the Snapdragon S4, Qualcomm's product chief insists, with the new x86 being more the product of desperation than inspiration. "Intel is very smart and very dedicated" Sy Choudury, director of product management at Qualcomm told us in an interview at Mobile World Congress today, "they can't afford not to have a [mobile] product line." However, Choudury thinks Intel has underplayed the challenge it faces by contrasting Medfield with existing, mainstream ARM chips like Qualcomm's own Scorpion. "They're getting better, but so are we."
"Medfield is a good product in that it works" Choudury told us, "their previous devices all failed." As the exec sees it, Intel has been forced to take the mobile chip market seriously if it wants to continue expanding, working in the opposite direction to Qualcomm's recent steps into Windows 8 on ARM. "Just as much as we can compete in the compute market, they have to compete in the mobile business."
Intel's previous demonstrations of Medfield, such as its CES 2012 benchmarking results, pitted the new Atom against current-generation ARM-based chipsets, Choudury pointed out. However, by the time Z2460-based products reach the market, Intel won't be competing with those chips, but with next-gen Krait and others.
Meanwhile, despite a few carrier and design wins, such as Orange's Santa Clara phone launched at Mobile World Congress this week, Choudury believes Intel will encounter more issues convincing customers to put an x86-based phone at the top of their shopping list. "They're going to struggle with the differentiation [from ARM] and historically Intel products are more expensive" he told us, with the challenge being finding sufficiently unique propositions around Medfield-based phones such as battery life or performance.
"There's Apple to contend with in the eyes of the end consumer" too, he concluded, another company pushing ahead with its own ARM-based chip development. In short, like ARM CEO Warren East said earlier this year, Medfield may be "only roughly good enough," and it's unclear if that's sufficient to take on high-profile alternatives like Snapdragon S4, Tegra 3 and Apple A5X/A6.