Intel smartphone chip only "roughly good enough" says ARM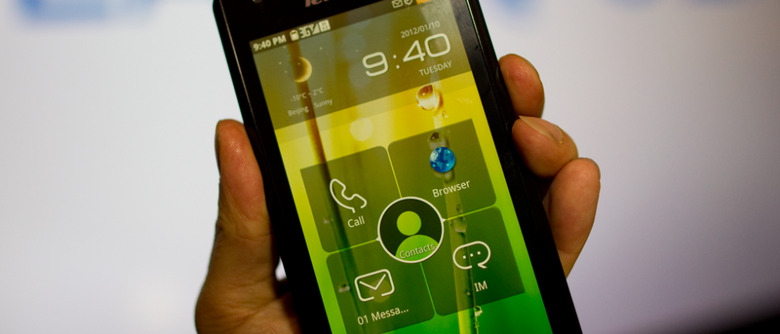 Intel's Atom Z2460 should get the company "a few smartphone design wins" chipset stalwart ARM has conceded, but insists that the Medfield processors set to show up in Motorola and Lenovo handsets are only "roughly good enough for mobile phones." ARM regards the company as "a serious competitor" CEO Warren East told Reuters at CES this week, but pointed to the fact that Intel's underwhelming track record in power-efficient processors is likely to undermine its success.
"[Intel] have taken some designs that were never meant for mobile phones and they've literally wrenched those designs and put them into a power-performance space which is roughly good enough for mobile phones" Warren East, CEO, ARM
To East, it's ARM's ability to coax high-definition multimedia and game-crunching power out of minimal battery charge that will keep it ahead of its considerably larger rival. "People want to do more things with their phones, but battery size remains constant" he suggests.
Intel's smartphone chip plans have been a long time coming, and with more than one aborted attempt along the way. While the company has made its fortune from increasingly high-power desktop and laptop processors, the same strategies have not fared so well in mobile applications. There, the delicate balance between sucking through a smartphone-scale battery in a matter of hours and delivering the sort of performance users demand requires a far more frugal chip that, until now, Intel has been able to make.
The company believes it has the answer in Medfield, however, with a new dual-hyperthreading system – among other things – that help restore some of that power/thirst equilibrium. Lenovo has already shown off one design, the Racer-A, aka the K800, using the Z2460 and supposedly lasting all day, according to the manufacturer.
Lenovo Racer-A demo: