Nokia Asha 202, 203 and 302 official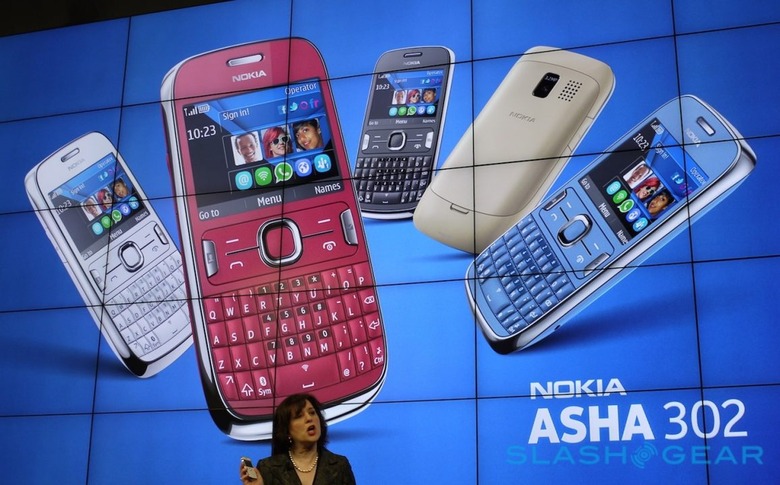 Nokia has expanded its entry-level Asha range, with three S40 new models at MWC 2012. The Nokia Asha 202, 203 and 302 are all targeted at developing markets or basic users, with the Asha 202 having dual-SIMs and the 203 a single SIM; both have a touchscreen. The Asha 302, meanwhile, has a full QWERTY keyboard.
Nokia has also introduced Microsoft for Exchange email support for the Asha 302, as well as the ability to accept or decline meeting requests. The Asha 303 will also get the email app, as a free download from the Ovi store.
Each device also has Nokia Life preloaded, and can access a number of free EA games titles. These include Tetris, Bejeweled, Need For Speed, SIMS Medieval, Monopoly and Sim City Deluxe.
The Asha 202 and 203 are expected to be priced at around €60, and go on sale sometime in the next six weeks. The Asha 302 is priced at around €95 pre-subsidy, and is shipping now.