QNX Porsche 911 Hands-on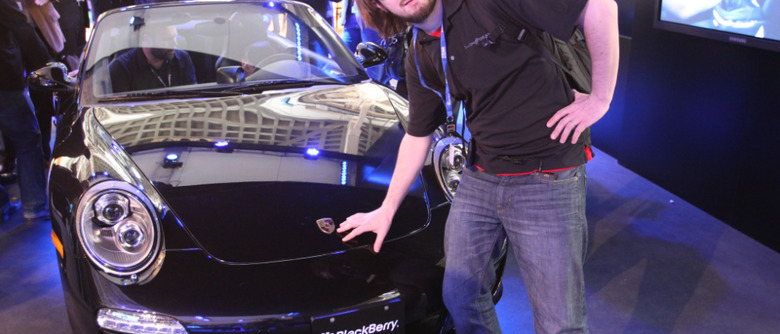 It's strange to see a vehicle here at MWX 2012, especially one running BlackBerry – but here it is, a QNX Porsche 911 working also with a set of BlackBerry PlayBooks. This vehicle has the ability to connect to your BlackBerry smartphone using NFC to stereo telephony, while connections between devices then works instantaneously from there on out with Bluetooth. Control the music at the front of the car with the PlayBooks set in the seats in the back, play video from one part of the car to the other, and roll out on the web throughout the vehicle.
What we're seeing here is a an application platform, the QNX CAR 2 application platform which isn't necessarily going to be brought out to the real world, but is certainly an awesome project to be working on and sitting in. You've got the entire BlackBerry PlayBook software stack including HTML5 and a a handful of consumer technologies, this meaning BlackBerry isn't necessarily going to bring this setup exactly to the market, but that groups including Porsche.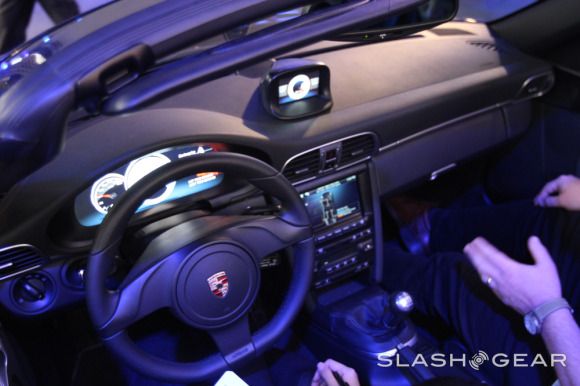 This vehicle had the Porsche smartphone we've had a review of here [courtesy of Chris Davies] as well, proving that Porsche is certainly dedicated to BlackBerry and RIM for the long run. Have a peek at the photos above and below and stick with us this whole week for all the Mobile World Congress 2012 news you can handle – and be sure to drop us a line if there's anything you've heard about and want us to check out! That portal again is [MWC 2012] for all the action this whole week!