FXI Cotton Candy world's smallest PC Hands-on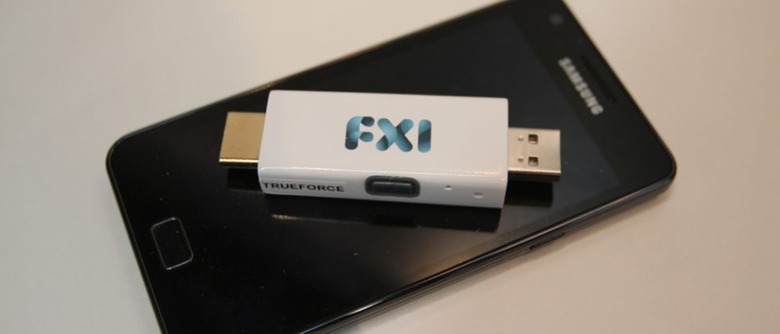 Now that smartphones are getting bigger, PC's are getting smaller and FXI Tech's Cotton Candy "world's smallest PC" is here at MWC and has just received a small design change, new features, and Android 4.0 is up next. Coming in at about the same size of a pack of gum this dual-core powered PC will be available this March so we snapped a few photos of the new design and it streaming games using Ubuntu.
We've seen the Cotton Candy before but the new design is simple, elegant and is a hardened drop resistant plastic that should also help with heat dissipation. Inside this tiny PC we have a dual-core ARM Cortex A9 CPU, ARM Mali-400MP GPU, WiFi b/g/n, Bluetooth 2.1 and a micro-SD slot. On each side are the ports consisting of USB and HDMI-out for all types of use. Streaming movies, Android, Games and more to a display and hooking up wireless mice and more. If you've seen the Cotton Candy before you probably already know the specs.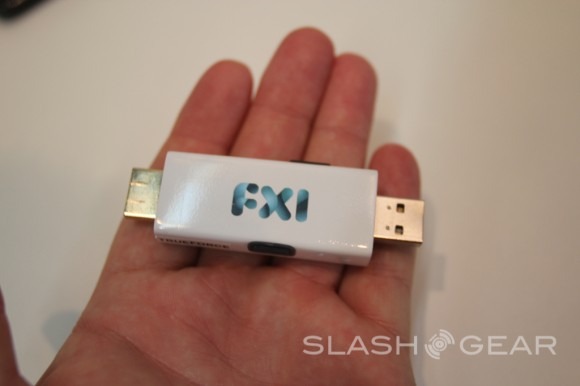 FXI has added a micro-USB port to the side as you can see from the images below and the design is a simple white color — although the end caps still come in black. Another important note here is although the FXI currently runs with Ubuntu or Android 2.3 Gingerbread FXI was nice enough to share details regarding Android 4.0 Ice Cream Sandwich. They expect to have full driver support by mid-March and will launch with Android 4.0 ICS options available late March. I want one already!
The FXI Cotton Candy is available for pre-order now for just $199 and as promised should be shipping in March.