ZTE reveal Skate Acqua, Kis, Blade II, and more in smartphone downpour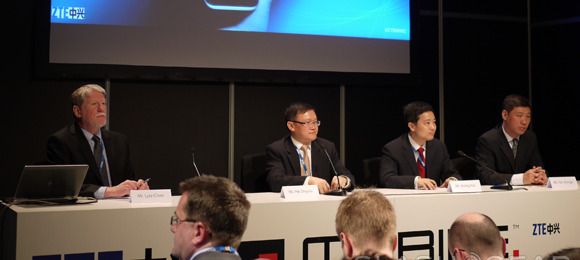 The folks at ZTE are making it rain mobile this week at Mobile World Congress 2012, coming in strong with arms full of smart devices running Android and Windows Phone for the international market. In addition to the ZTE Era announced today and the ZTE Mimosa X which we've seen previously, both of them with NVIDIA Tegra 3, there's seven Android devices and two Windows Phone devices, with most of them headed for the UK or greater Europe and a one smartphone and one tablet headed for the USA this year.
First there's the ZTE PF112 with its 4.5-inch HD 1080 x 720 display, Android 4.0 Ice Cream Sandwich, and a slightly customized user interface. Two LTE devices by the name of ZTE N91 and ZTE PF200 were spoken of in only basic detail, ZTE noting that they'll have their own Mifavor user interface and will be working with Near Field Communication via an NFC app by the name of Touch and Share. These devices running Mifavor aim to "simplify" the Android user experience.
Tablet announcements include the ZTE PF 100 (10-inches) and the ZTE T98 (7-inches), both of them running the NVIDIA Tegra 3 quad-core processor with 4-PLUS-1 technology. These tablets will also run a slightly customized user interface and will be released in the first and second halves of 2012, respectively. Four Android smartphones made specifically for the Euro markets are the Skate Acqua, Kis, Blade II, and again the Mimosa X (which, incidentally, we expect to see in the USA in the first half of the year.)
The Blade II has a 1GHz processor with many of the same design cues as the original ZTE Blade, now with an updated user interface and basic specs. The Rest of the devices in the list just mentioned were not detailed in-depth but can be expected to have mid-market displays and processors under the hood. A couple of Windows Phones were also revealed including the ZTE Tania and the ZTE Orbit, both of which can be found in a post coming up in just a bit in SlashGear's main news feed.
Find all of our MWC 2012 posts and releases in the [MWC Live portal] or the [MWC 2012 portal], both of them up and running all week!