Samsung Galaxy Note 10.1 hands-on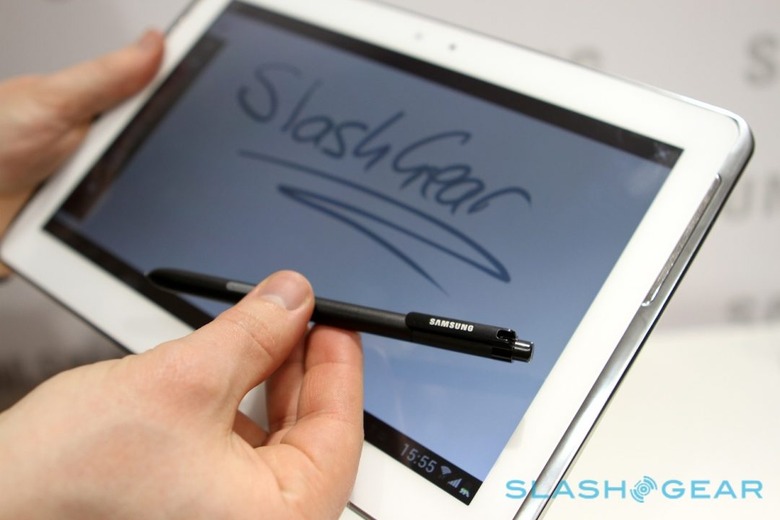 Samsung announced the Galaxy Note 10.1 yesterday and we spent some time with the pen-enabled slate already, but we couldn't resist stopping by for an extended play. Stylus-equipped tablets haven't been fashionable for years, but Samsung stands a chance of bringing the segment back into fashion, thanks to a mixture of usable Ice Cream Sandwich and the flexibility of accurate handwritten text entry.
Since the Galaxy Note, however, Samsung and Wacom have tweaked the digitizer layer, and the 10.1-inch version is supposedly more accurate. The stylus itself will work with the Galaxy Note, though you won't get the extra precision. Unfortunately there's no silo for the pen in the Galaxy Note 10.1, which makes it a shame that the stylus itself is a little on the narrow side. We'd prefer something thicker and more comfortable to hold for longer periods.
Samsung Galaxy Note 10.1 hands-on:
Samsung will preload the Adobe suite of PhotoShop apps for Android tablets, and you can create and edit multi-layered photos as well as easily integrate new shots from the Galaxy Note 10.1's camera itself. Unfortunately there's no actual handwriting recognition or Evernote integration, as we saw on the HTC Flyer, but you do get a clever handwritten equation calculator that might come in useful for students.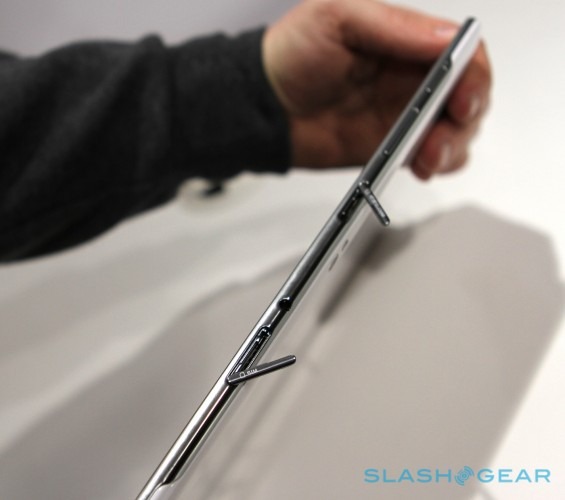 The downsides are that the Galaxy Note 10.1 feels a little thicker and heavier than the original Galaxy Tab 10.1, but it's a compromise we feel many would be willing to make when the slate hits shelves in Q2.