Fujitsu Prototype Tegra 3 Android Smartphone Hands-On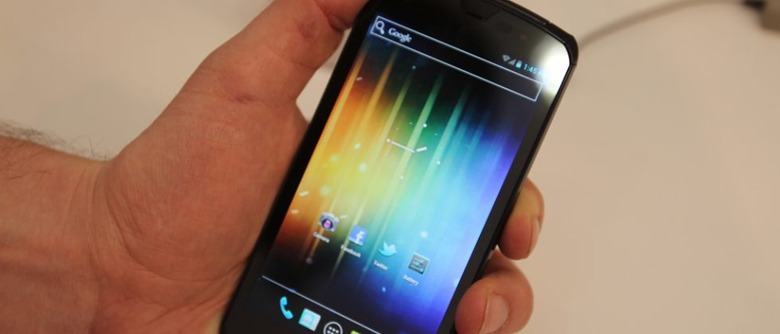 Fujitsu had a prototype Tegra 3 Android smartphone safely hidden behind a glass wall at CES in Las Vegas, but here in Barcelona at Mobile World Congress we were able to get up close and personal with it. This new waterproof quad-core powered prototype smartphone was out in public and all they are calling it is "quad-core prototype" until further notice. More details and video below.
With Fujitsu saying the device is still months away from production and slated for a late 2012 launch we were happy to at least get some time with it. While the hardware felt a little loosely designed this early on it's to hard to judge. The quad-core Tegra 3 under the hood is impressive with this prototype device but that is only one small part of what makes it so unique. Fujitsu's also outfitted the phone with many top end specs to make an overall premiere device.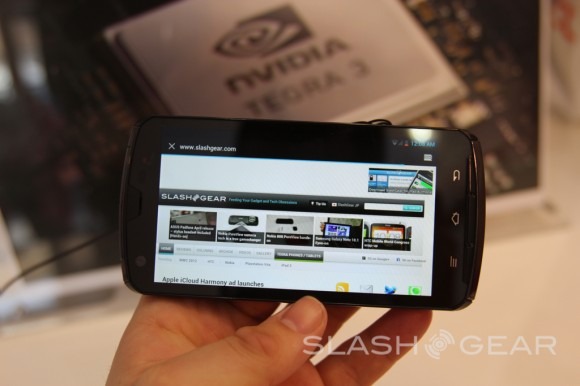 Along with everything else from Fujitsu this phone is both dustproof and waterproof. To make things better we have a 4.6" high resolution display but the exact specifications weren't available. It was extremely crisp and clear as you can see from our video experience below — although unresponsive at times.
To top things off we have a 13.1 megapixel camera on the rear and an optional fingerprint scanner too — similar to the Motorola Atrix. This sensor doubles as a proximity sensor and will automatically turn off the display when you set the device on the table. As usual the NVIDIA Tegra 3 quad-core processor was blazing fast and Fujitsu had a few on demo displaying some HD Tegra games using HDMI mirror to the big screen. The performance of the device was extremely stable and quick running on the Android 4.0 Ice Cream Sandwich OS, even for a early prototype device.
Although Fujitsu is only calling this a prototype for now under the settings tab it was labeled the F12arc so we'll be sure to look for more information soon. Overall this quad-core prototype phone definetaly had its strong points and its weak ones. With the hardware needing some minor touch-ups this will be a quality top-end phone to round off the Fujitsu lineup. We look forward to seeing more later this year.
[vms 9b8153e0047536c9f541]