ZTE Orbit Hands-on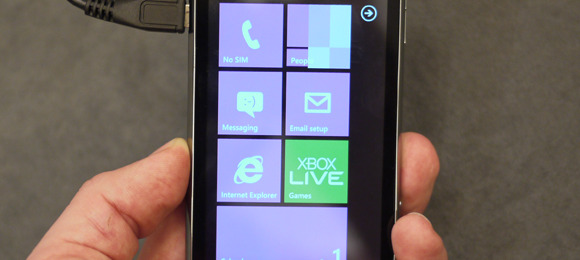 One of the first devices to be revealed with Windows Phone Tango on it right out of the box is the ZTE Orbit, a device revealed this week in ZTE's torrent of smartphone releases. This device is set for a second quarter release and is just about as basic and low-end specification having device you can find, it being part of Microsoft's initiative to bring more Windows Phone to the whole world, including areas where an inexpensive smartphone is the only sort of smartphone that's a reality for the general population. With ZTE at the helm of one of the first devices in this Tango line, will Microsoft have a winning combination on their hands?
This device has a 1GHz processor, 5-megapixel camera, and a reasonably sharp and bright 4-inch WVGA display. This device has a light build, mostly plastic with a glass front, and does seem pretty quick on the flipping through of the screens. Windows Phone seems to have hit a sweet spot here if these devices can be sold for near-to-free – on contract, of course. Now ZTE just has to make sure they've got a massive distribution base to get the winning cut.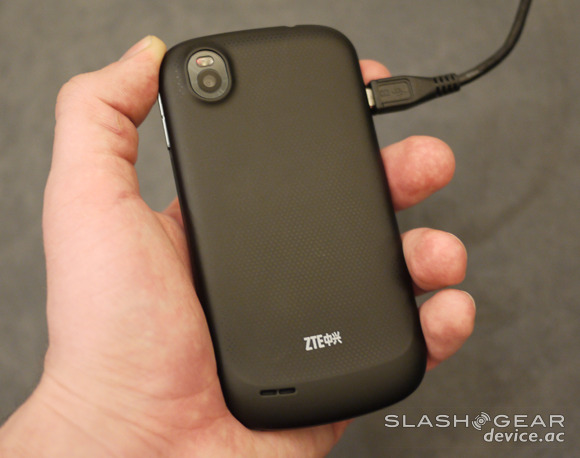 UPDATE: Check out this hands-on video and see how simply excellent this little beast is – pink interface included!
[vms f5b35194cb46c1653efa]
Have a peek at the device in-hand in photos here, take note of the quality in aesthetics, then hear this: this device does not seem to be a lower-level device. The Windows Phone build here with Tango does not seem to be loading any slower than most other devices with Windows Phone on the market today. This seems like it could be a winning strategy, in short – perhaps Windows Phone has found its niche?