Neonode 3D touch headed to tablets and phones: Hands-on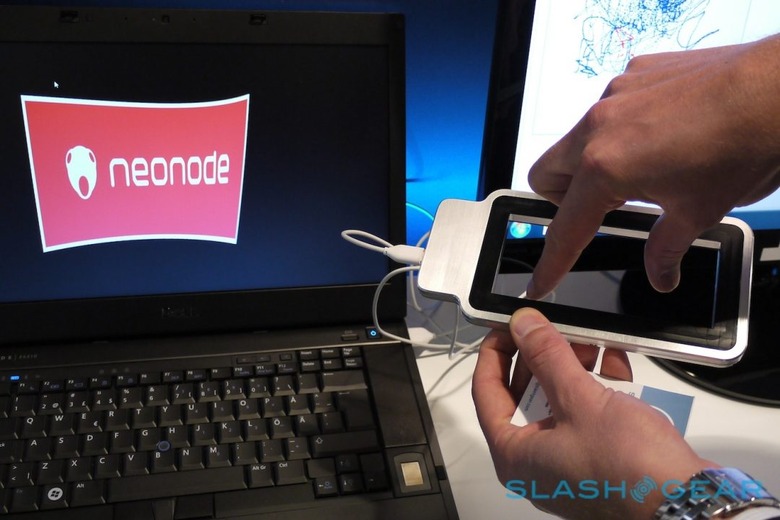 Touch tech is gaining an extra dimension, if Neonode has its way, with the company demonstrating its brand new Multi-Sensing system for 3D phone, tablet and other gadget manipulation at MWC 2012. Announced last week, the new finger-tracking kit uses light rather than physical touch sensors: in Neonode's demo, you can reach through the frame and control on-screen graphics. However, Neonode envisages special cutaway sections showing up on tablets, phones and laptops, allowing us to more precisely interact with the device UI.
Neonode's existing system sits on top of a display and can track two-point multitouch as well as pressure; ereaders from Sony and others already use it. The company's argument is that pressure sensing is far more intuitive than pinch-zoom, since you can use it to zoom in and out of on-screen graphics and grip the phone one-handed. It also supports more accurate stylus input than capacitive screens, without demanding a traditional active digitizer such as in Samsung's Galaxy Note 10.1.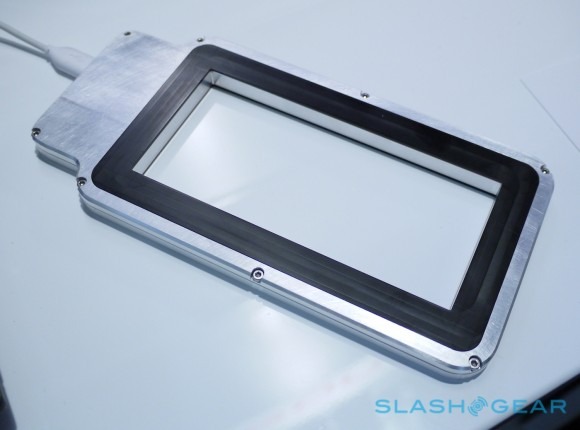 By layering several of the optical sensors into the body of the new frame, however, the new tech can track far more than just pressure – it can follow motion of two fingers in 3D space. Neonode only develops the hardware technology, not the software – that's left up to the company's manufacturing partners – but the possibilities hinted at in our demo video below are obvious.
Neonode 3D touch hands-on:
[vms de7e5eacaf7364a643d3]
Neonode says its optical touch sensors are cheaper to implement than even resistive traditional touchscreens, at less than a dollar apiece, and even the new frame version should be a similar price. It's also artificially thick in this demo implementation: the final design could be as little as 2mm thick. In short, imagine an open section on the side of a tablet, or a pull-out frame that could lift up from a slate screen or out from the keyboard, allowing you to in effect reach into the display.
The first products using the new system should be reaching the market in 2013, though Neonode wouldn't be drawn on which OEMs have signed up to the tech.